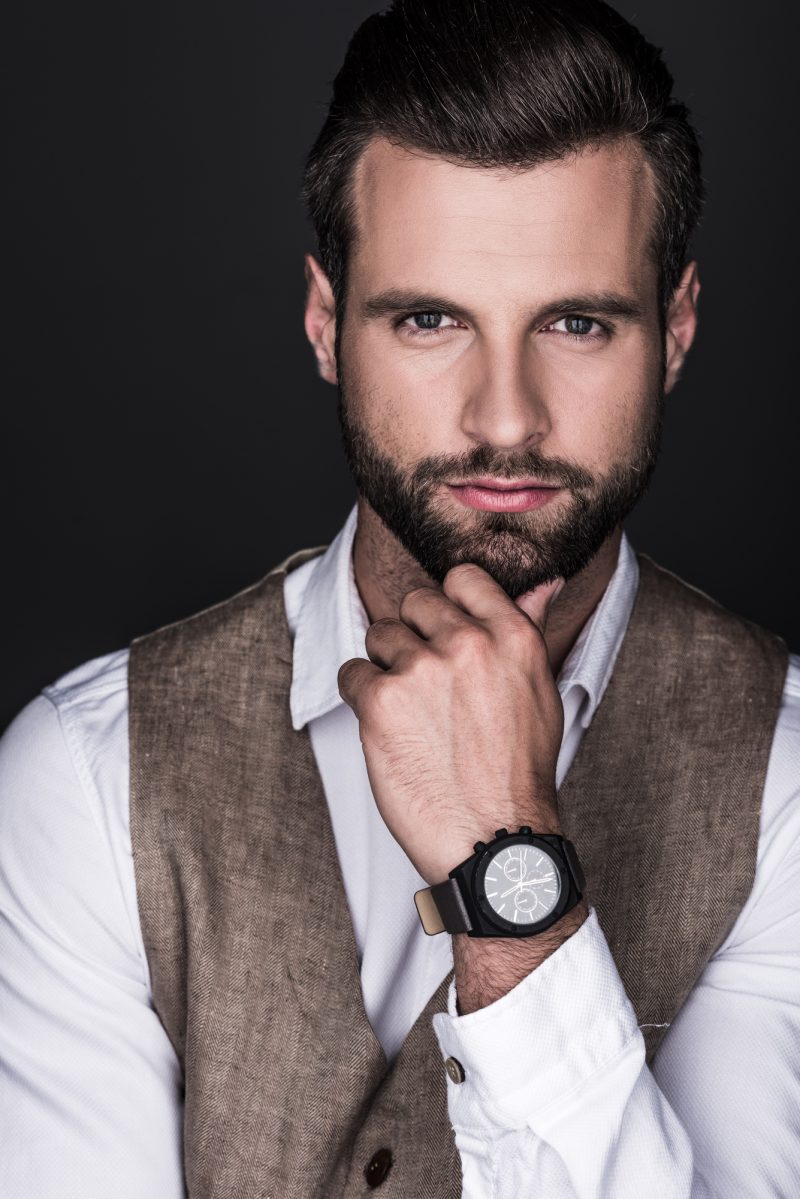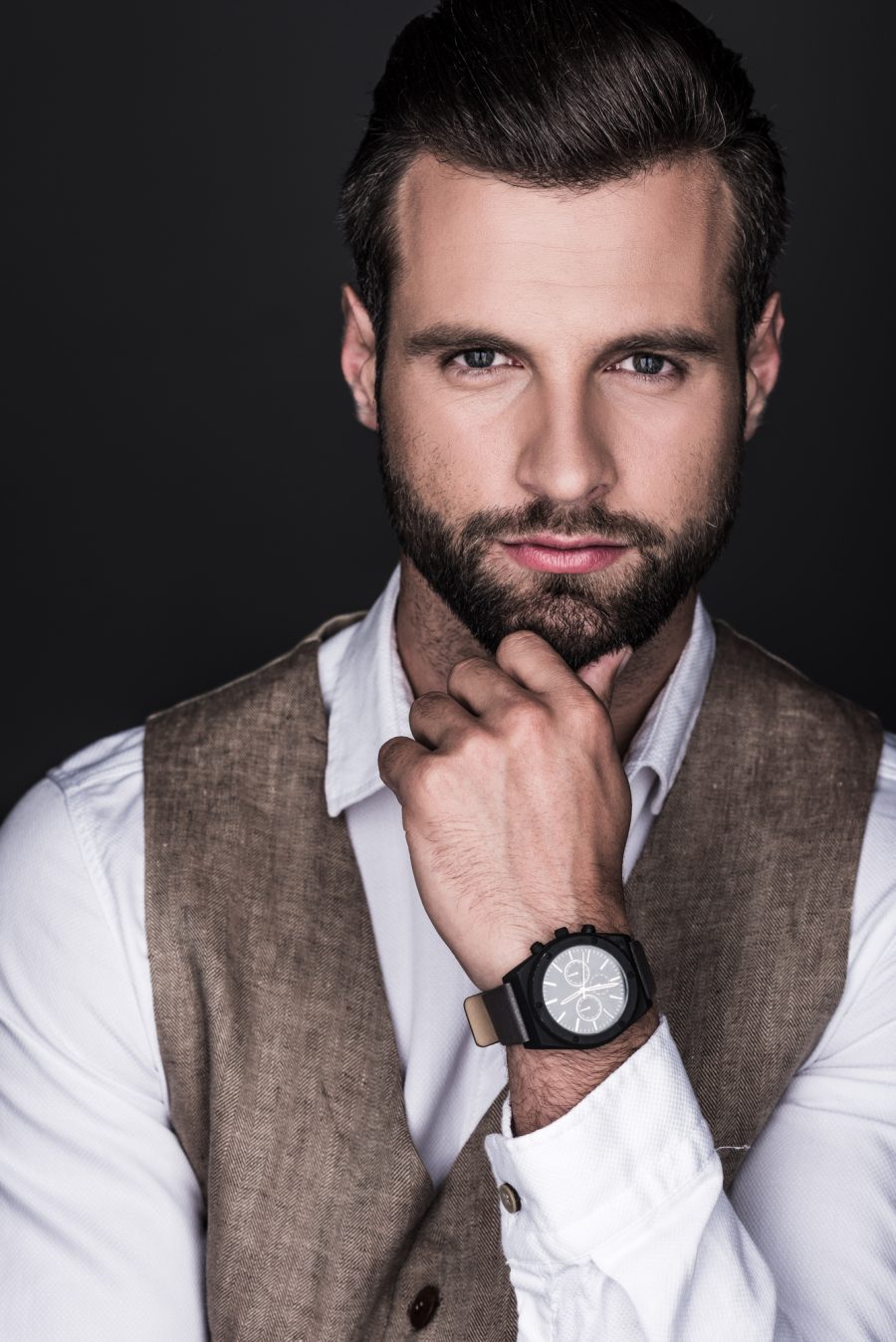 We have rounded up the internet on how to grow a beard, and what did we get? Hundreds to thousands of methods, tips, guides, sets of advice, and a lot more. Over changed titles, styles and headlines, all these write-ups end up with a common thesis: grooming lifestyle. While some (articles) may actually work, others obviously fall into the pit as mere cash-grabs, copies of other works. To address such inadequacy in the web, we gathered professional men (both experts and non-experts) who at any point in their lives managed to successfully grow the best and healthiest beards.
Noting significant patterns from their unique processes, we synthesized all data collected as unified thought or group of procedures. And so, we came up with the step-by-step tips on how to grow a beard and actually slaying it! Did you spot the magic word? You bet it right. The word is slaying! Are you ready for a different and more effective way of growing and grooming a beard? We bet you do.
Step 1: Take a Good Look at Your Facial Hair (Examine and Analyze)
One cannot get started with growing a beard without assessing it first. If one is driven towards slaying it with high fashion, then he's bound to allot serious time on this. Now, taking a good look and assessing your hair draws the very purpose of growing it. In the same way, your current beard situation—texture, length, thickness, type, shape, etc.—proves to be the only significant mark for plotting your growing effort.
Where else would you then refer your efforts to if not from your beard/mustache's quality? Getting to know your beard first and foremost saves you a lot of trouble—patchy growth, ingrown hair, unrealized look and intention, and a lot more. You cannot just simply trim your beard without knowing where and how to start. By all means, you've got to know the type of beard/mustache you have so that you can be able to choose the right comb, beard wax/oil, and conditioner to use. Growing a beard is ultimately taking off from its existing growing pattern.
Step 2: Be Patient in Growing Your Beard
In the immediate sense, growing a beard is almost like starting anew. However, if you look closely into the serious affair of growing a beard and actually slaying it, it's more complicated; it requires patience. It's easy to say, but exhausting to do so! That's the truth!
Growing the beard means waiting for the right time to strike. During the early phase of beard growth, you'll be all bent over to trim the patches. But, don't. Just don't. Wait for 2-3 weeks for the phase to full out. Around this period, you'll then ready for trimming or scratching.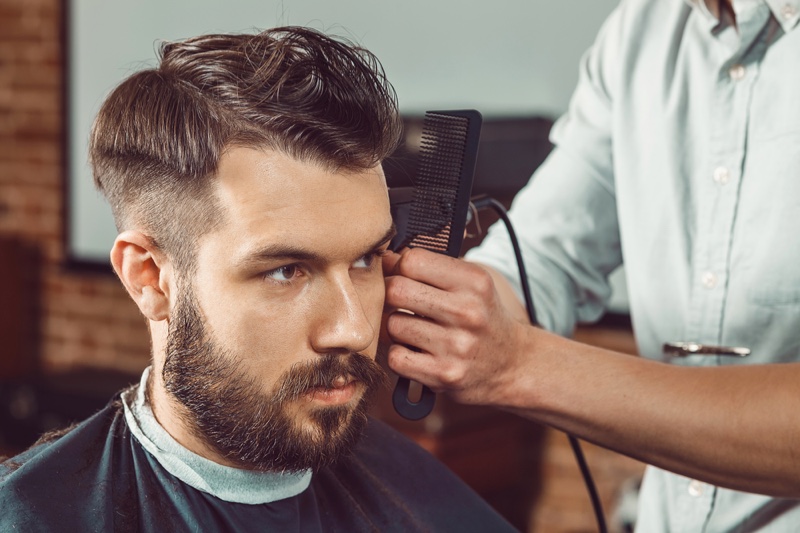 Step 3: Maintain Your Beard Properly
You've successfully grown your beard? What now? Have you ever been in an anticlimactic situation wherein you felt helpless in the situation due to lack of knowledge? You've got a thick, beautiful beard. However, the imminence of the situation bears you down. Now that my friend is what we refer to as slaying a beard.
And, the best way to slay one is to maintain it properly. Nay, not just maintain it. You've got to develop a routine fit for your beard type. Usual routines involve weekly (1-2 times a week) trimming, beard balm application, combing or brushing, etc. If it happens to be your first time to maintain one, and since your patient enough (as explored from the previous step), then you ought to refer to experts.
Visit professional barbers, do personal research and when at it, experiment routines on your own. I say, own the routine! You are your best beard grooming expert. 
Step 4: Style Your Beard and Sport the Best Look
Many would argue that the post-beard growing effort is the most challenging. I agree. The episodes following beard growth are when we mostly commit certain mistakes. The probable reason behind this is that we don't give much importance to it as we give importance to growing a beard. Truth be told, maintaining the beard is tricky.
One wrong move or miss during this episode can cause long term effects on the beard. Styling the beard, therefore, means acting on the beard before it proceeds to take its own shape/style which you may not like in the long run. Beard styling methods vary for many reasons and factors.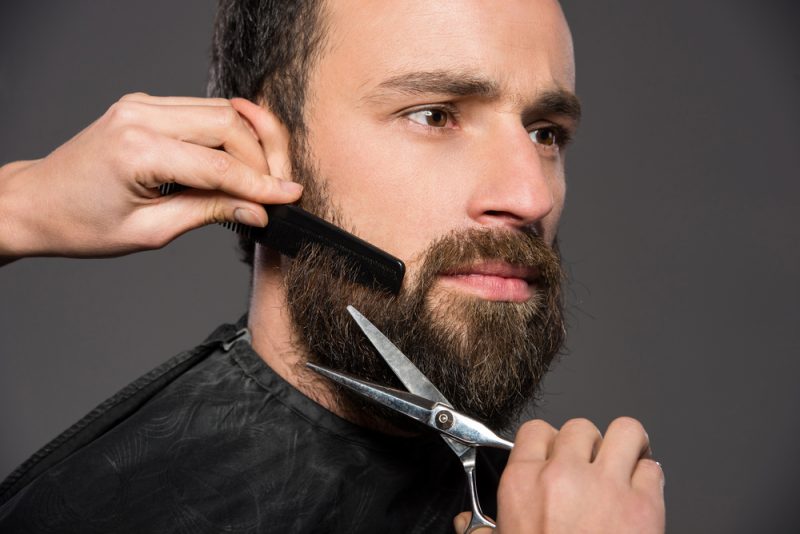 Step 5: Groom Your Beard
Grooming the beard is perhaps the ultimate, most practical means of slaying and sporting a good look. Grooming is not only for maintaining a handsome look, its instrumental to proper hygiene as well. There are specific sub-tips to grooming your beard. Tried and tested, these tips promote proper hair growth, maintenance, styling, and grooming.
Here are the followings sub-tips:
Pick the highest-quality trimmers, combs, and brushes.

Decide whether you're letting your beard grow longer long-term or just the right length for pruning.
Once you have decided, proceed with your determined trimming method by the best beard trimmer.

Do this at least twice a month, or more frequently depending on your preferred style.

Wash your beard regularly every morning after waking up, and every evening before going to bed. Use beard wash/

beard shampoo

to keep it clean from trapped dirt, dead skin, dust, etc.

Train your beard by combing or brushing it at least once a week. Include the moustache if you have one. Apply best beard oil for growing a beard/beard balm when you're combing.
Apply vitamin-rich solutions into your beard at least once a month. This ensures the proper production and consumption of nutrients like protein, keratin and other vitamins along in the hair shaft.
Conclusion
Growing a beard surely isn't as easy as expected. But, it isn't necessarily severely difficult, especially if you really pay attention to what you're doing. Part of paying attention is also feeling what your beard/mustache needs. What's lacking? What needs to be done? These are just a quarter of the questions you should be asking yourself when you're growing a beard.
The following tips on how to grow a beard which we presented herein may join other hundreds of tips crowding the internet nowadays, but they surely stand out as tried and tested. Without sugar-coating, these steps are guaranteed to not only help you grow a beard but slay it as well.