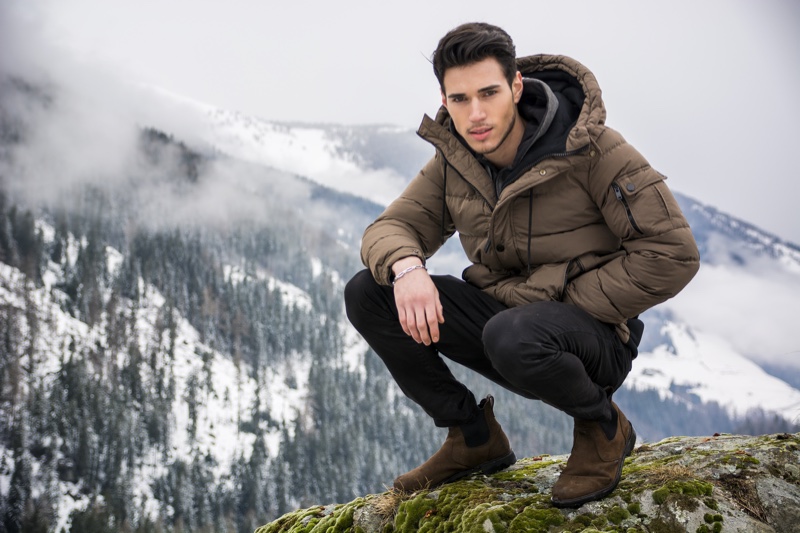 A few decades ago, people did not attach much importance to outerwear clothes because their main task was to protect them from cold, wind, and rain. However, today it has become an important part of every person's wardrobe. These are comfortable clothes where you can go out into nature, go for a run in the cold season, or go to a sports club or a restaurant with friends. Winter, demi-season, and lightweight clothes do not restrict movement, provide protection from rain, wind, and cold. It differs in style, material, and purpose. Today we are going to speak about it.

Popular styles
There are many styles of outdoor clothing so every person will easily find something that is more suitable for lifestyle. The most popular ones are:
When winter is coming, puffer jackets take the place of fashionable coats and jackets in our wardrobes. The stylish winter puffer jacket nowadays is all about extreme volume and optimal comfort. Not only that, but it's also an ideal friend in low temperatures. When choosing a fashionable one, pay attention to non-traditional materials and details such as roomy pockets, belts, large collars, and sheepskin fur, which will help cope with low temperatures.
This warm knitted jacket can be worn with or without a zipper and a hood, sometimes with a collar. Warm hoodies are available in bright or neutral colors, with large inscriptions or stylish ornaments.
This short zip-up jacket features elastic bands on the cuff and hem. The hoodie can be decorated with stripes, appliques, and a print with sports symbols.
It's an elongated warm jacket of a loose fit. Such a jacket most often has a hood, which can be decorated with fur. A feature of the park is a lot of convenient pockets and fasteners.
It's one of the most popular insulated sports clothes. This is a shortened model without a hood. A distinctive feature is a small stand-up collar.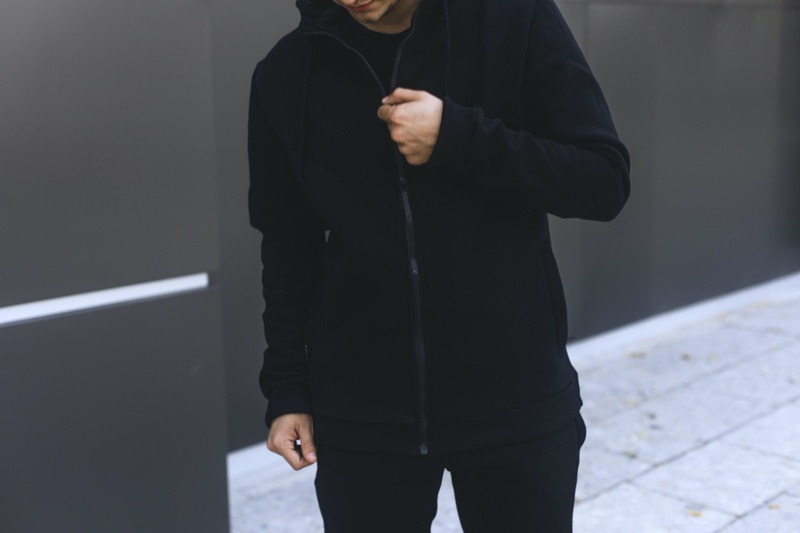 Materials for the high-quality outdoor clothes
Outdoor clothes should provide freedom of movement, protect well from wind and bad weather, so they are made of unique materials that guarantee a long service life, comfort, and convenience. Such materials include:
In knitted jackets, the skin can breathe. However, such clothes are suitable only for dry weather. The exception is knitted jackets with a special waterproof coating.
These jackets retain heat perfectly, so this material is used to manufacture demi-season and winter jackets.
A lightweight jacket sewn from this material will be perfect for early autumn or cool summer, as raincoat fabric protects well from rain and wind
This synthetic waterproof material is often included in the composition of other fabrics to increase their waterproof qualities and warmth.
Outwear clothes are made of various materials that must be taken into account when choosing a product. Polyester jackets can be designed for cold or warm, windy or calm weather, rain or sun.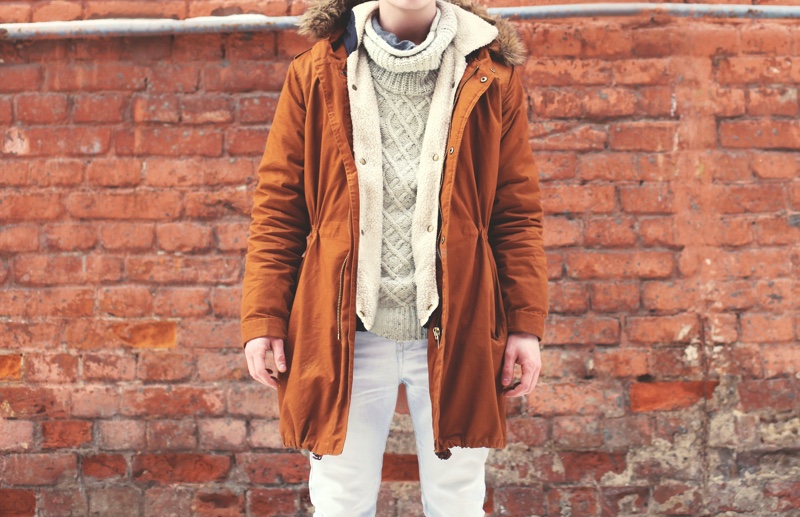 Rules for choosing outdoor clothes for different seasons
At least one stylish jacket should be in every modern person's wardrobe. Fans of sports and hikes most often have several variants of such jackets designed for each season.
When choosing your perfect one, you should first take into account the temperature at which you will wear it. So outdoor clothes ​are divided by season:
Autumn and spring clothes are primarily designed to protect against rain and wind. However, in the demi-season, you should not buy too warm jackets. They should cover the lower back, have a comfortable hood, and protect from moisture. You should choose such items in bright shades that cheer up on gloomy rainy days. So, red, orange, purple, yellow, and other bright colors are popular.
Even in summer, there can be rainy and cool days, so at least one light jacket for summer you should necessarily have. It will become indispensable when traveling to nature, on cool, rainy days, during a morning jog, or for an evening walk. Summer outwear clothes are made of raincoat fabric, knitwear, and other light materials.
These are not only models that are designed for outdoor activities and winter sports, but also long down coats for everyday life. A feature of jackets for winter is their ability to retain heat, absorb and remove excess moisture. Winter jackets are available in white, gray, black, and various other shades.
Regardless of the season, outdoor clothes create a feeling of warmth, convenience, and comfort.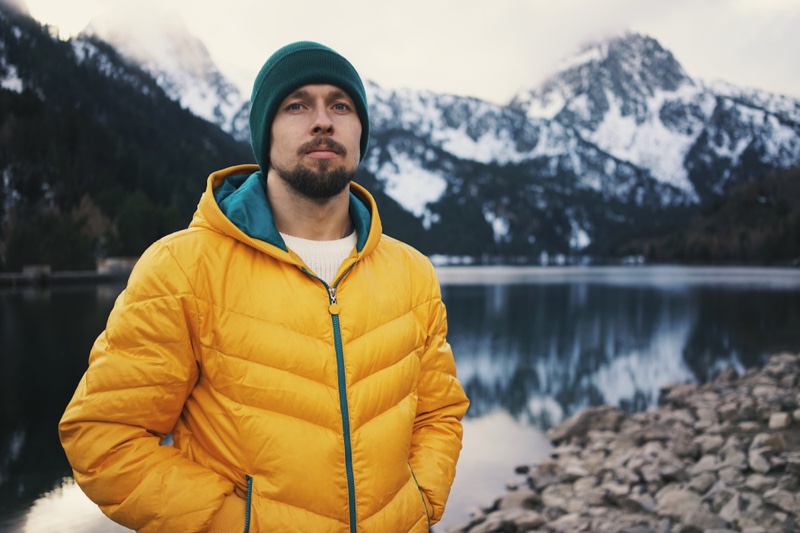 What are outdoor clothes combined with?
Jackets, first of all, are perfectly combined with any sportswear, jeans, and T-shirts. However, modern fashion allows you to wear them with almost any clothing.
You can wear summer jackets with t-shirts, shorts, and polos, in addition to the image of sandals or sneakers. Winter ones look good with jeans, dresses and loose trousers. As for accessories, you can use cozy hats and scarves, unique scarves, and Fjallraven daypacks.
So, nowadays, there are a great variety of stylish models of outdoor clothing that makes it easy to choose the best option for any taste and time of the year.