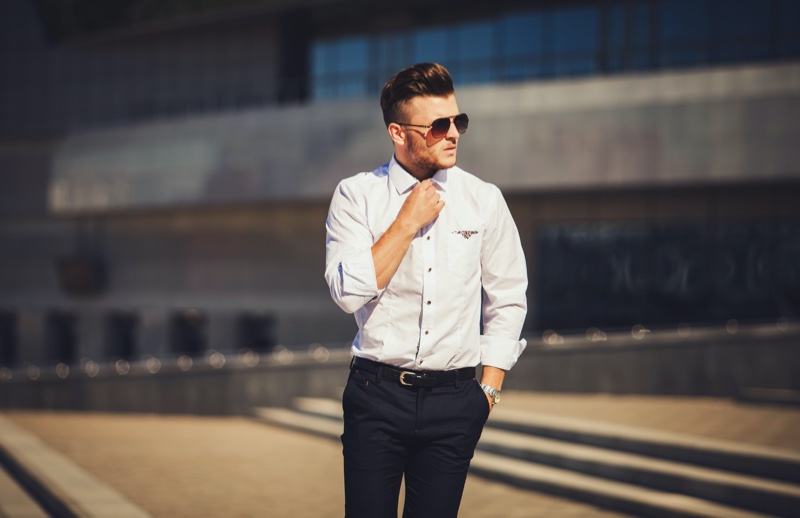 Belts are not only a tool to keep your pants up. It is also a stylish accessory that can enhance and complete any outfit in men's fashion.
When choosing a belt for your outfit, you just don't pull anything from your wardrobe. Several things have to be considered, such as size, colors, and texture.
At Male in Fashion, you can read several reviews and advice about men's belts that can help you improve your wardrobe and style.

Your Guide in Choosing the Best Belt
Accessories are essential in women's fashion and men's fashion. One of the most common accessories used by men is the belt.
The belt is a small addition to a man's outfit. However, this piece creates a significant impact on the overall look.
According to Buzzfeed, the belt is one of every man's essential items. For that reason, it is crucial to choose the right belt for your outfit.
To help you pick the right belt for you, here is a guide that will make the process easier.
Belt Size Guide
Knowing the size of your belt is crucial to ensure you choose a belt that is not too long or too short for you.
Once you try on a belt, leave a few inches to push through your remaining loop, which keeps things secure and appropriately aligned.
Use a belt size guide to determine the right size for you. Also, keep in mind that brands may use inches or general sizes for the length of their belts.
Therefore, make sure your pant size matches your belt size.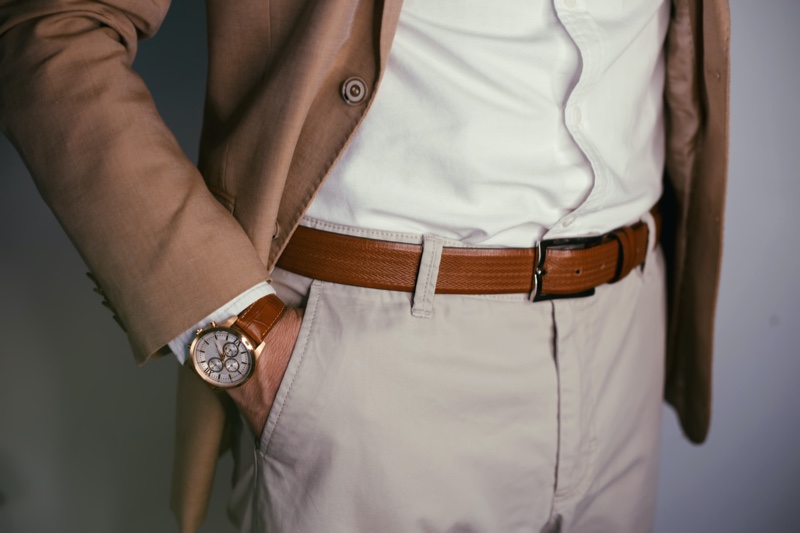 Materials and Textures
Leather is the most common belt material, particularly for formal events. According to Forbes, in 2021, using a lot of leather has become one of the biggest trends in men's fashion.
However, using various materials and textures can add dimension to the outfit, especially for a casual look.
Consider using suede belts, woven belts, and other textured belts with various hues to enhance your look instantly.
You can keep things classic and wear them endlessly using belts with versatile colors, such as blacks, tans, browns, nudes, and whites. Also, be confident in using brighter statement belts for every respective season.
Keep things simple, sleek, and minimalistic with unfussy textures and clean lines for formal attire.
Black is the most striking as it complements a classic black suit and other more basic tones.
If you are looking for a clean and classic way to enhance your look, choose sleek black leather with straightforward, slightly rounded belt buckles.
Keep in mind that simple accessories are ideal for more formal looks. Therefore, keep your belt quite subtle yet still on-trend.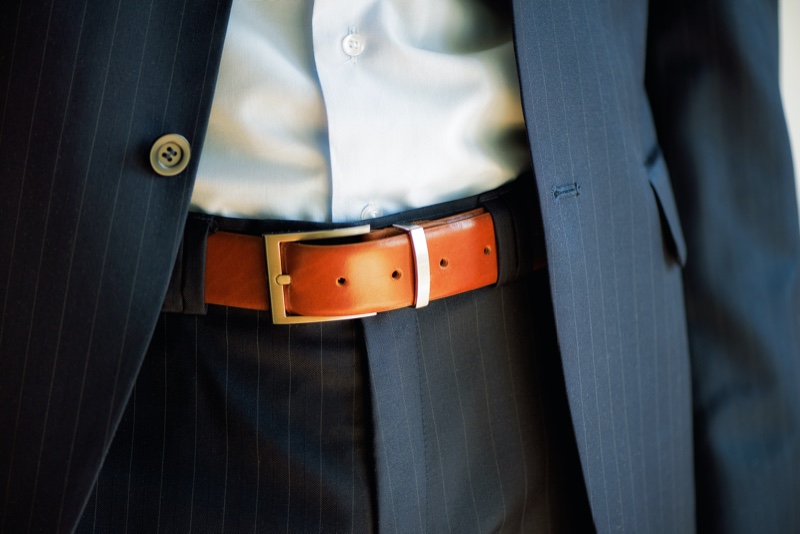 Perfect your casual looks with a brown or tan belt. Brown belts are perfect for every season and are an excellent accessory to navies and other blues as it offers a warmer touch to the outfit.
Using suede tan or brown woven belts can help keep things simple. Also, look for accompanying pieces in complementary colors and tones for a well-rounded outfit.
If you want to brighten your casual attire, use statement belts in vibrant colors.
However, you have to keep it in mind when using statement belts to support other elements of your outfit to keep it relatively simplistic. A minimal ensemble will allow the belt to be the focal point and create a statement.
By using belts with brighter classic colors, you can create a statement look. But it would be best if you also considered using modern toned belts that can add an unexpected touch to your aesthetics.
Also, make sure the color of your belt matches with other accessories for a fluid look. This also ensures that nothing sticks out like a sore thumb.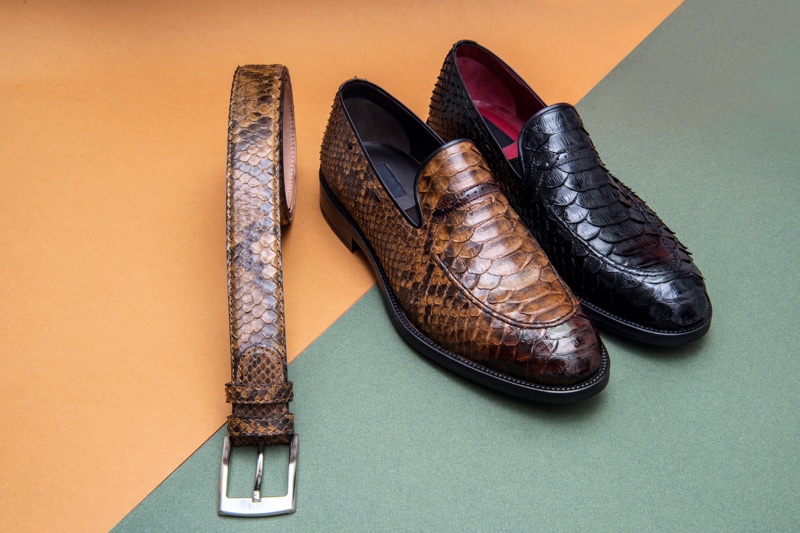 When to Wear a Belt?
Generally speaking, you should wear all pants with belt loops with a belt. It is essential to wear a belt when you tuck in your shirt, particularly with formal outfits.
However, you do not have to wear a belt when you don't tuck in your shirt with more casual attire. Lastly, don't forget that the main reason why anyone wears a belt, in general, is still to hold one's pants up.
How to Choose the Right Belt
To summarize everything, here are some takeaways you should keep in mind.
Your belt size is crucial to ensure you choose the perfect piece for your pants. Choosing a belt that is too long or too short can affect the overall look of your outfit.
Also, leather is always the best material for belts, whether you are looking for a casual or formal look. But you have to make sure it complements your outfit.
By keeping the tips we have shared with you in mind, we are confident that you'll be able to choose the most practical and most stylish belt for you.