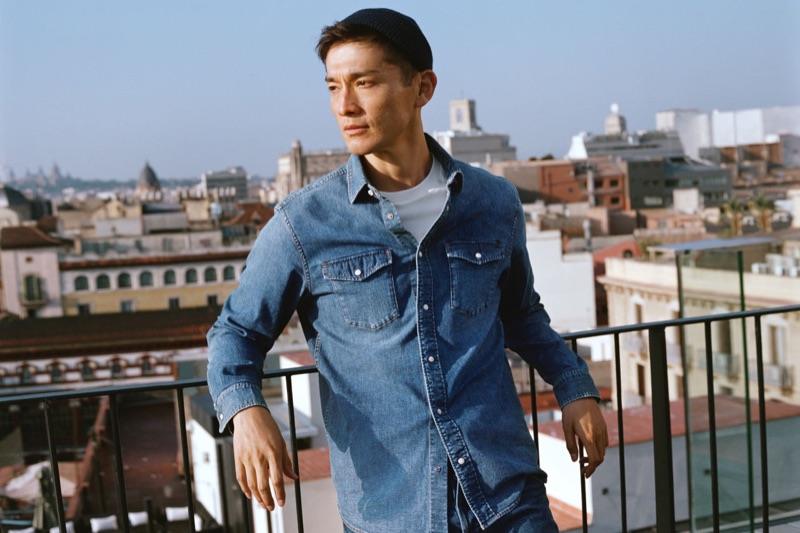 H&M embraces "Shades of Blue" with a new style guide. The Swedish brand presents its five-pocket jeans and two-pocket jackets and shirts. Heading out for a stroll, models Daisuke Ueda and Hamid Onifade reconnect with H&M. Doubling down on denim, the pair showcases timeless style. H&M's casual essentials such as the oxford shirt, plaid button-down, and hoodie make an appearance as well. Take inspiration from H&M's looks below and shop the outfits at HM.com.
Related: Salomon Diaz Rocks New H&M Denim Styles
H&M Men Spring 2019 Denim Style Edit: "Shades of Blue"