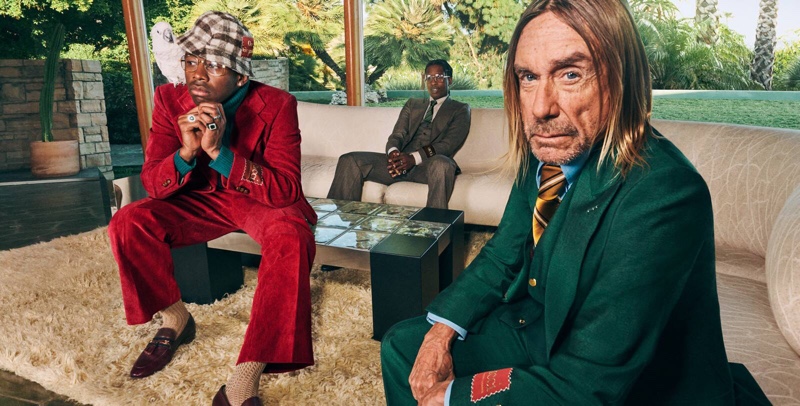 Gucci brings together an unlikely trio for its fall-winter 2020 tailoring campaign. A$AP Rocky and Tyler, The Creator, are modern-day rockstars as they join legend Iggy Pop for an advertisement shot pre-COVID in a luxurious Californian home. Harmony Korine connects with the stars to photograph the campaign. Embracing the "Rock Star Life," as Gucci puts it, the musicians showcase the Italian brand's latest men's suits.
Related: Off the Grid – Lil Nas X, David Mayer de Rothschild & Miyavi Front Gucci Campaign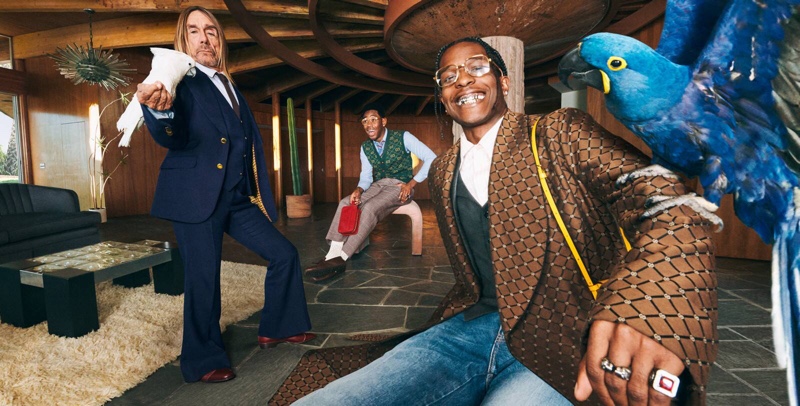 "A certain type of fun is also portrayed, and the idea of how one's obsession with appearances can create a kind of common ground that can become a sort of brotherhood," explains Gucci creative director Alessandro Michele. "It was beautiful to see these three men together, seemingly different but very similar." Dressed to impress, A$AP, Tyler, and Iggy showcase desirable pieces like Gucci's cable-knit crop sweater, a wool mohair suit, and GG mini bag.
Gucci Fall/Winter 2020 Tailoring Campaign