Dior invites together a collective of diverse talent to represent its fragrance, Gris Dior. Transcending gender boundaries, this all-encompassing fragrance captures the essence of the fashion house's quintessential hue: a sophisticated gray, an enduring homage to Christian Dior's vision.
Gris Dior is a chypre masterpiece, striking a harmonious chord between the classic and contemporary. Its olfactory aura lingers between floral and woody undertones, asserting a distinctive presence. François Demachy, the master perfumer-creator, conjured this sensorial enigma by envisioning the iconic Dior gray as an olfactory enchantment.
Gris Dior Advertising Campaign
Demachy's process led him to reexamine the essence of gray itself: not a mere convergence of black and white but rather an intricate blend of chromatic subtleties. "This profusion of colors inspired a composition that melds Jasmine and Bergamot with notes of humid undergrowth," explained Demachy. "The color is transformed into an emblematic fragrance. Its lively scent is multifaceted and effortlessly elegant."
Fai Khadra for Gris Dior Campaign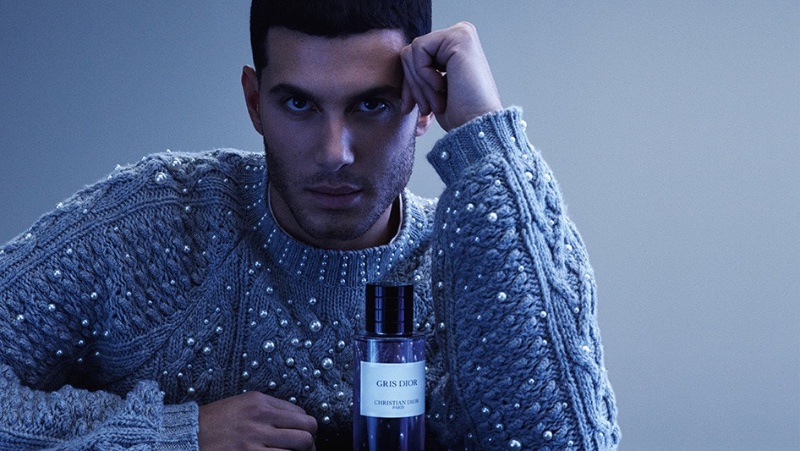 A boundless horizon stretches before Fai Khadra, the talent who traverses the creative realms with remarkable skill. As the radiant star of Gris Dior's campaign, Khadra captivates in an intricately beaded, cable-knit pullover, epitomizing the height of sartorial savoir-faire. This maestro dazzles with various talents encompassing fashion, music, set design, architecture, fine arts, and art direction.
Joseph Quinn for Gris Dior Campaign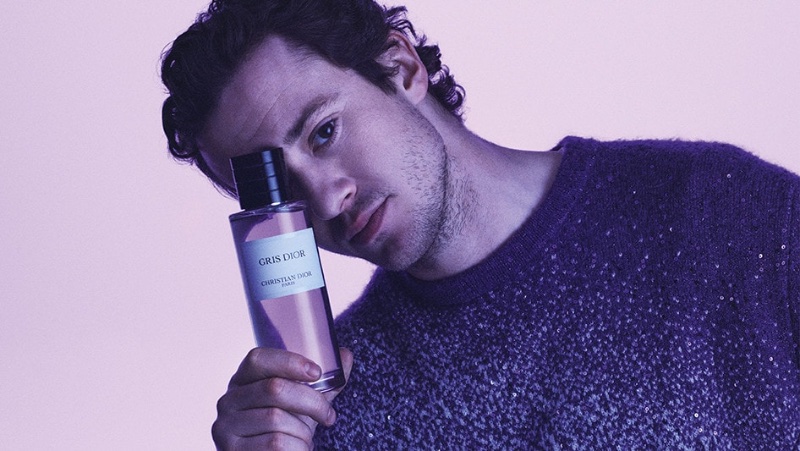 Exuding great charisma, Joseph Quinn, the popular actor who brilliantly brought Eddie Munson to life in the Netflix sensation Stranger Things, captivates yet again as the face of Gris Dior's new campaign. The camera lens of the illustrious Mikael Jansson masterfully captures the British talent who effortlessly merges the realms of the small screen and the stage with his distinguished background in the Royal National Theatre in London.
Liu Yuxin for Gris Dior Campaign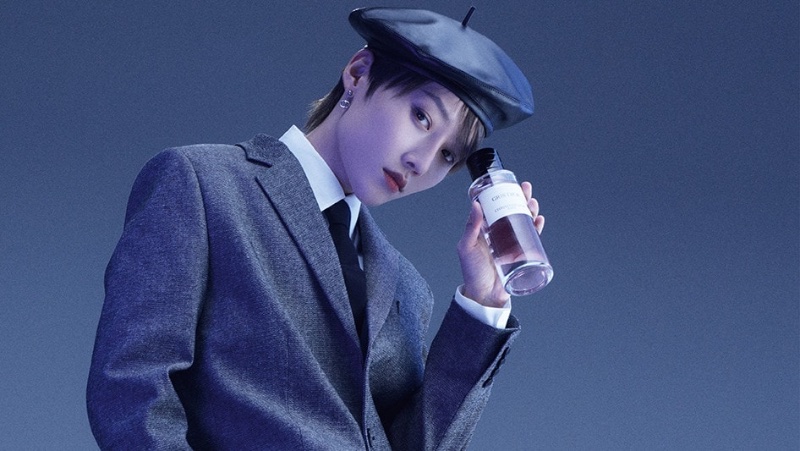 Anointed as a star amongst the 30 most distinguished artists under 30 by Forbes China in 2020, Liu Yuxin gracefully bestows her captivating allure upon the Gris Dior collective. The campaign is a visual symphony, exuding a timeless elegance with Liu Yuxin enveloped in a sophisticated gray suit, crowned by a leather beret. An entertainer at heart, Liu Yuxin's talents stretch across singing, producing, and dancing. Renowned as the leader of THE9, she effortlessly embodies the spirit of China's trailblazing music renaissance.
Orelsan for Gris Dior Campaign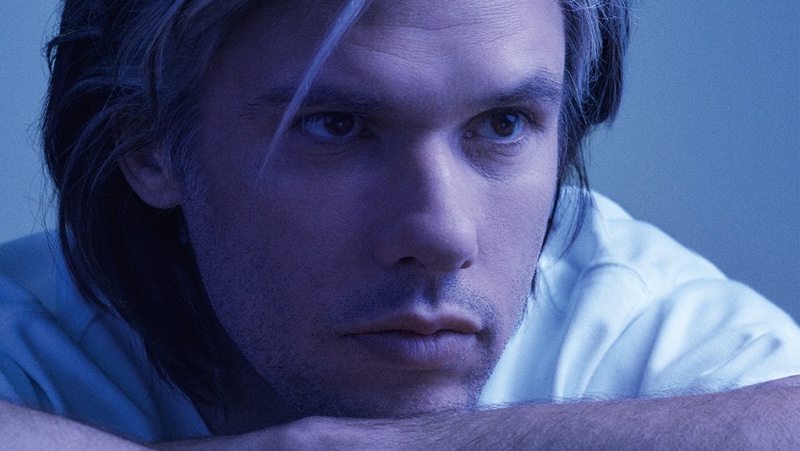 Multifaceted, Orelsan is the quintessential renaissance man—a talent who skillfully weaves his magic as an author, performer, composer, director, and scriptwriter. Orelsan joins the Gris Dior collective, adding another feather to his glorious cap. A cherished friend of the esteemed fashion house, Orelsan's talents have garnered numerous accolades, including the coveted Victoires de la Musique awards.