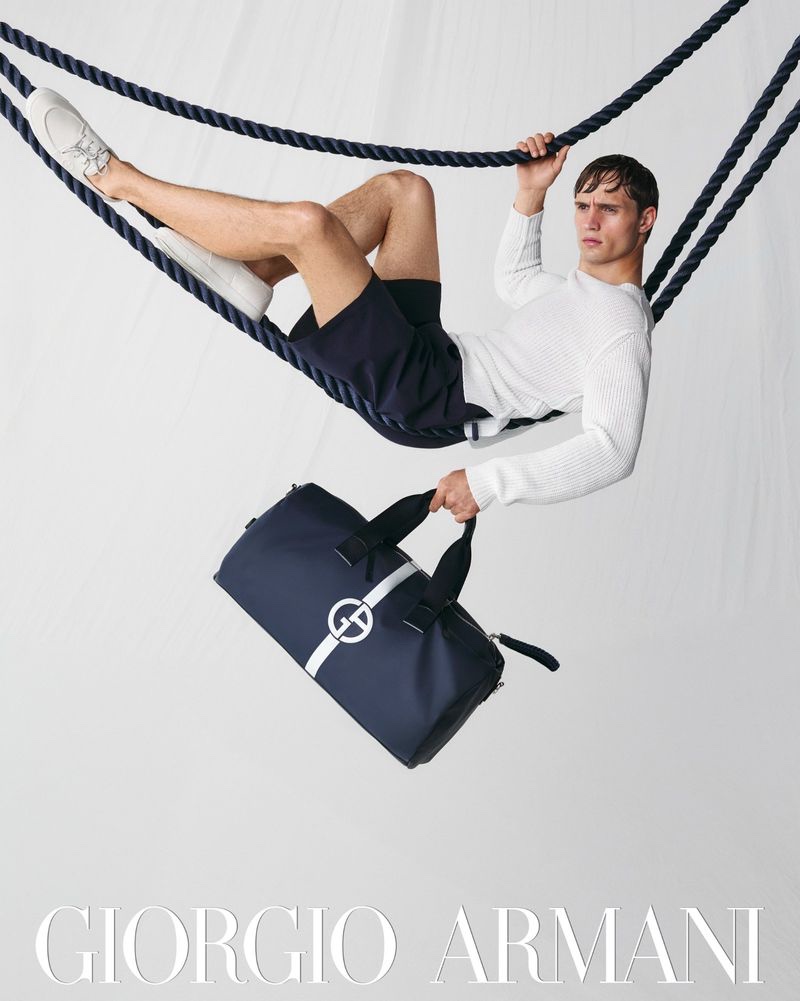 Julian Schneyder is once again the face of Giorgio Armani. The Austrian fashion model is prepared to sail as the face of Giorgio Armani Vela's summer 2022 collection. Julian, who stars in the season's advertising campaign, embraces maritime design in a spirited men's collection sold in Giorgio Armani stores in Porto Cervo, Milan, Venice, St. Tropez, and Cannes, among others.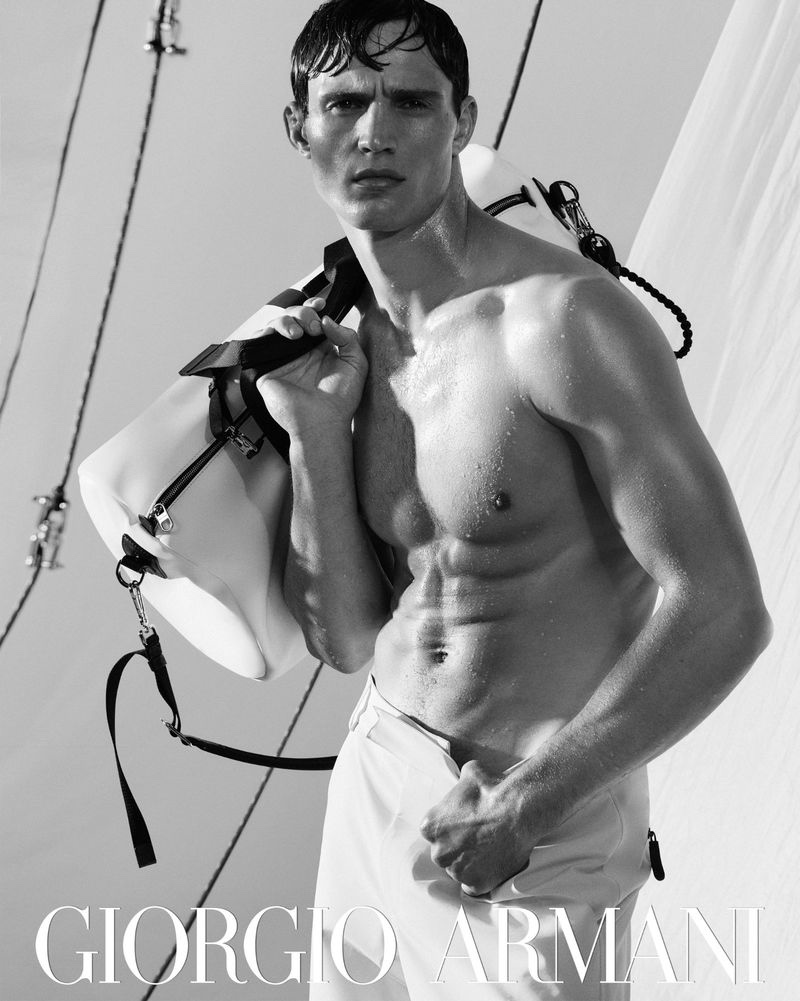 Giorgio Armani Vela Summer 2022 Campaign
Daniel Clavero focuses his camera lens on Julian Schneyder for the summer 2022 campaign for Giorgio Armani Vela. Clavero shoots magnificent photographs of Julian that emphasize the seafaring motif of the collection. Julian models the range's must-have nautical designs amid ropes and other props.
Related: JULIAN & FRANCISCO TAKE TO THE SEA FOR GIORGIO ARMANI MARE CAMPAIGN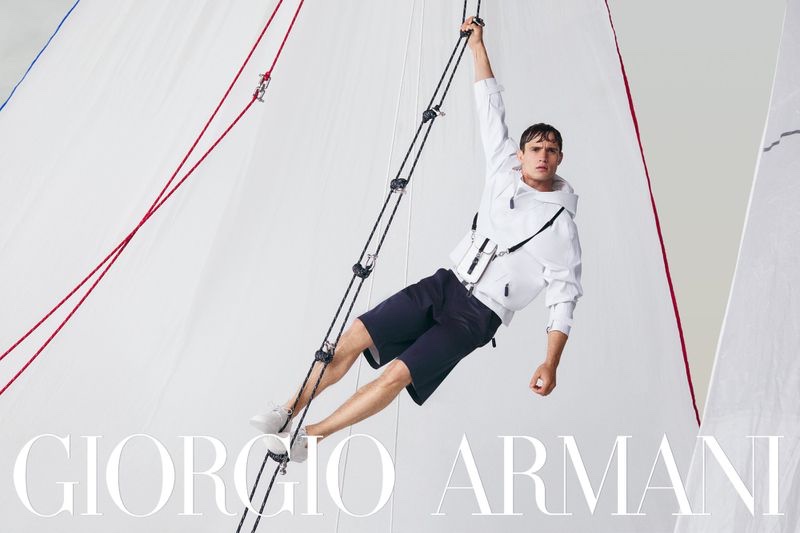 Giorgio Armani's summer 2022 Vela collection includes clothing and accessories inspired by the world of sailing. The selection has a summer color scheme of blue and white. The nautical hues complement a sleek collection of essentials, including a windbreaker, knitwear, shorts, bags, and sunglasses.