Gap is partnering with artists once again to create a limited edition line of tees for their (PRODUCT)RED™ line. Available in stores currently, the shirts cost $28 each with 50% of the gross profits benefiting the Global Fund. The Global Fund is working to eliminate AIDS in Africa.
Hiroshi Tanabe
Hiroshi Tanabe is "an illustrator with a degree from Tama Art College in Tokyo. [He] is known for his distinguished illustrations that emulate the clean lines of traditional Japanese woodcuts."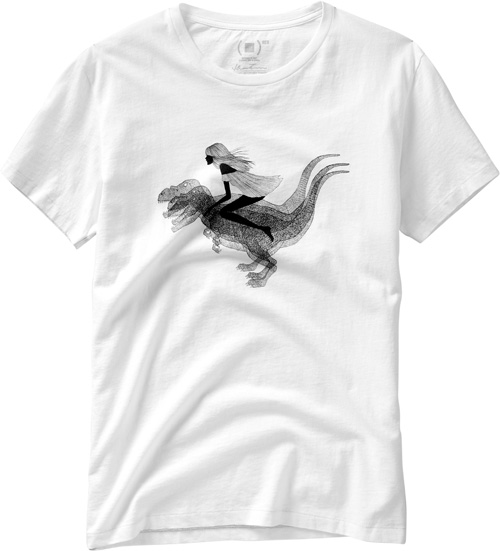 StatAttak
StatAttak "is designed by Thomas Brodahl, a graphic designer from Bergen, Norway, who launched his career with his visionary web creations. His designs are rooted in his belief that reason, imagination and communication are keys to the human process."

Steve Wilson
Steve Wilson is "a Brighton-based illustrator, harnesses the spontaneity of pen, pencil, collage and digital mediums to create art that's as eclectic as his influences – which include circus imagery, tribal art and '70s rock posters."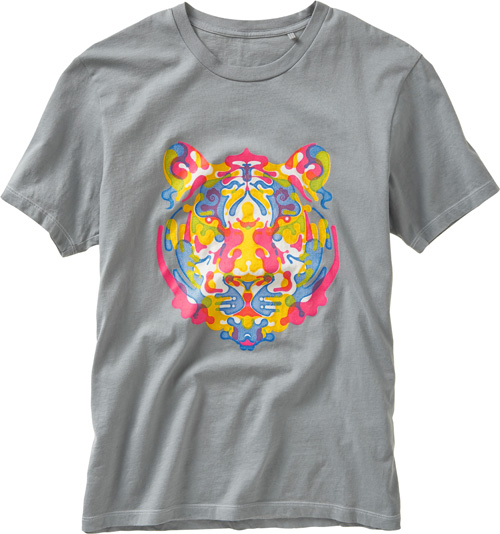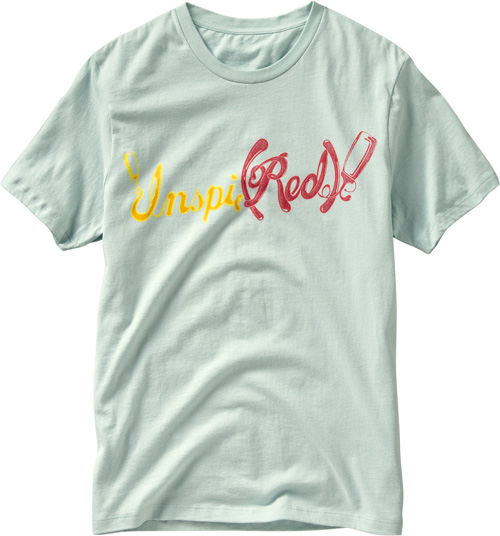 Images courtesy of Gap