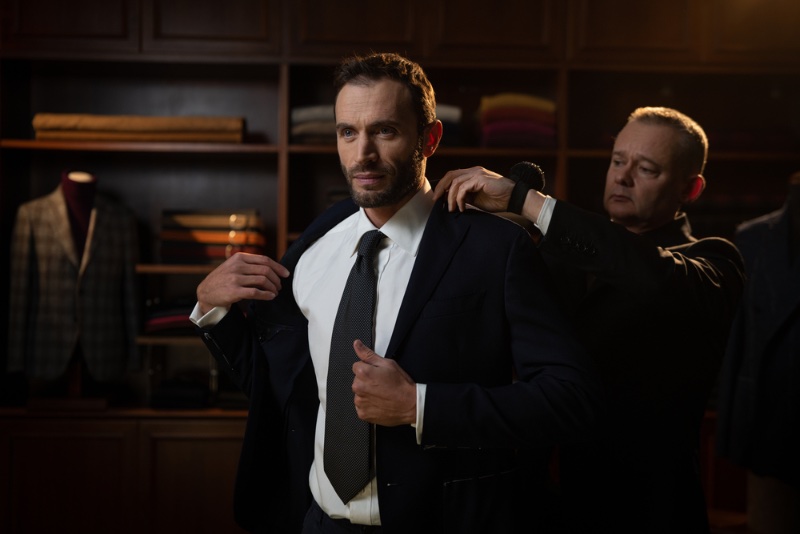 The concept may seem straightforward when it comes to formal attire for men. However, achieving a polished appearance often requires better organization and a more measured approach. To avoid undermining your entire ensemble with minor errors or blunders, take note of the following precautions, particularly when dressing for an important interview or meeting with a strict dress code.
1. Wearing Clothes Which Are Not Well-Tailored
Avoiding poorly-fitting clothes in formal settings is crucial, as they can project an unprofessional and unkempt image. Often, men may overlook this aspect due to a preference for a particular style or an appealing price point.
When trying on clothes, ensure they are neither tight nor loose. If your outfit does not fit you properly, enlist the help of a tailor to make the necessary adjustments. While this may take extra time and effort, it will ensure you present a polished and well-groomed appearance for any occasion.
2. Pairing the Wrong Colors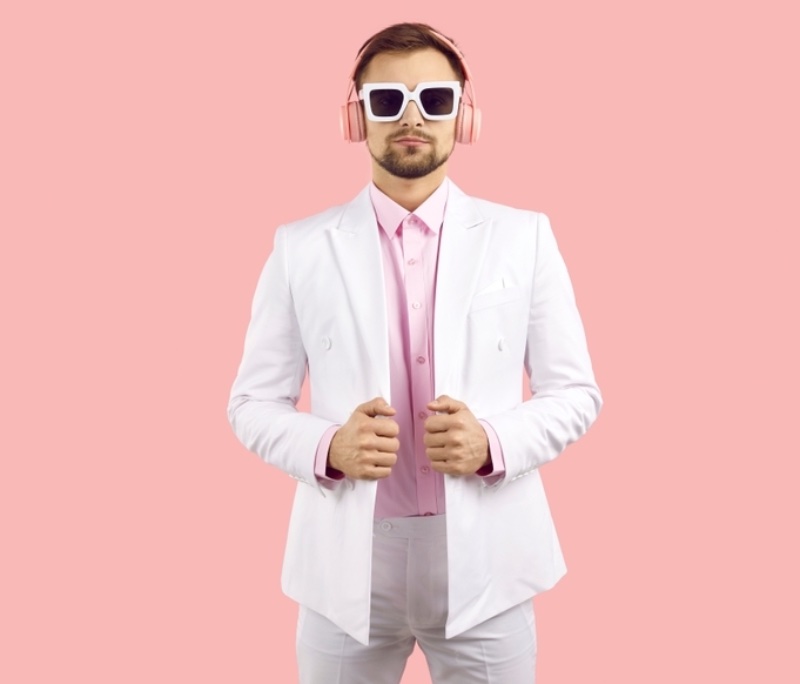 The right combination of colors can enhance or ruin the appearance of your outfit. Even the same clothing can have a completely different look with different color combinations. Regarding formal wear, it's crucial to keep the color combinations straightforward and well-coordinated. While a red suit and green pants may look trendy, they may not convey a professional or serious image to your interviewer or colleagues.
It's essential to select complementary colors and avoid bright or neon shades. To stay on the safe side, match the color of your suit with that of your pants. Furthermore, it's best to avoid using accessories in different shades that clash. Your belt, socks, and watch should complement each other rather than create a color conflict.
3. Using the Wrong Footwear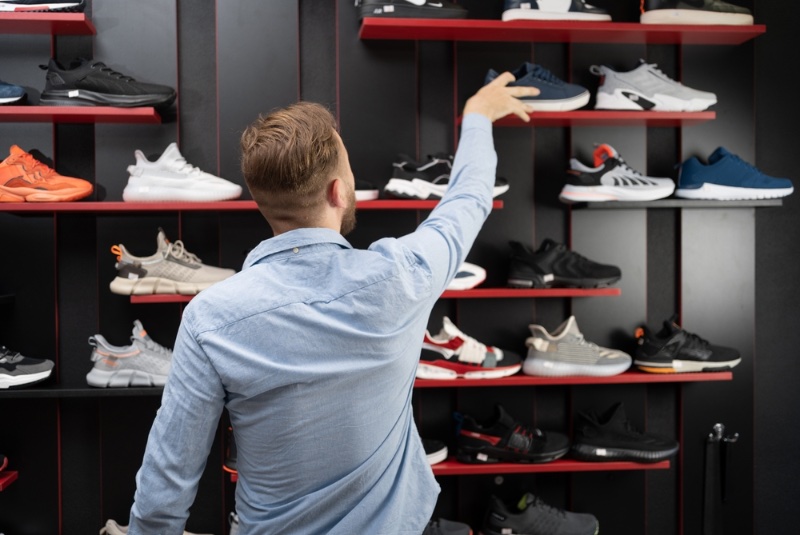 Proper footwear can elevate your entire outfit. Even if your formal attire is well-fitted and impeccable, the wrong footwear can spoil the look. Flip-flops, casual sandals, and chunky sneakers are not ideal for a formal outfit.
Consider these types of shoes instead:
Oxford Shoes: This versatile style pairs well with any formal attire.
Chelsea Boots: These lace-less boots are a classic staple in many formal wardrobes.
Loafers: Loafers come in various colors and styles, so choose one that complements your outfit.
Derby Shoes: These shoes feature a smooth and elegant appearance with an open-lacing style.
It's essential to select footwear that matches your outfit and complements its color scheme. Avoid flashy colors that attract attention and can distract from the overall look.
4. Over-Accessorizing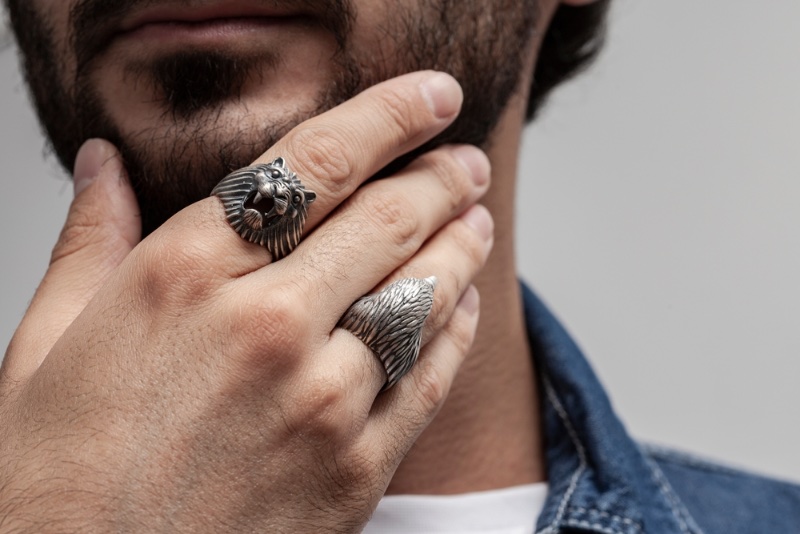 Over-accessorizing can ruin a man's outfit. Limiting statement pieces to one or two, such as a quality wristwatch and belt, is best. Opt for versatile and sophisticated wristwatches for men that complement your formal attire.
Avoid wearing multiple rings or flashy bracelets that may draw attention away from your outfit. When selecting a tie, avoid patterns that can be difficult to match with your attire. If you prefer to play it safe, choose a tie that matches the color of your suit.
5. Rips & Stains
While not typically a concern with new clothing, inspecting rented suits for rips or stains is essential. These blemishes may be located in areas that are not immediately noticeable, such as the armpit holes or edges.
Take the clothing to a tailor to repair any damages before wearing them to an event or meeting. Arriving with visible stains on your shirt or suit can create a negative impression, particularly in a professional setting.
Final Words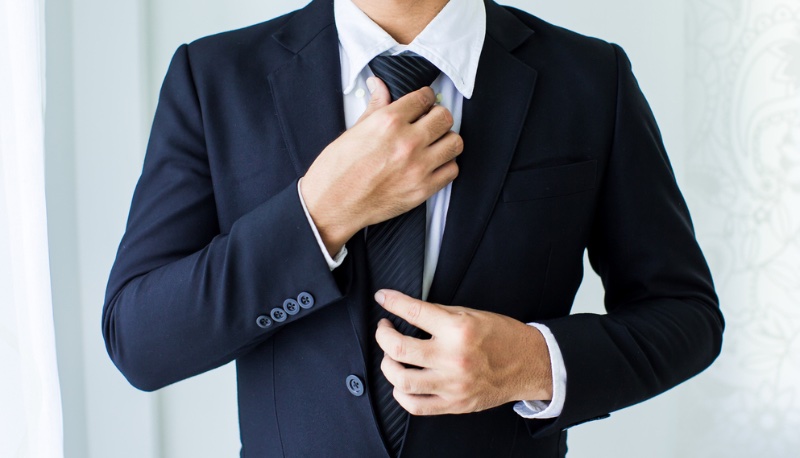 Presenting a polished and professional appearance in formal settings is crucial for men, particularly in high-stakes situations such as interviews or meetings with strict dress codes. To avoid minor errors or blunders that could undermine your entire ensemble, it's essential to take precautions and pay attention to details.
This includes wearing well-tailored clothing, pairing the right colors, selecting appropriate footwear, limiting accessories, and inspecting rented suits for rips or stains. By following these guidelines, men can ensure they make a positive and lasting impression in any formal setting.