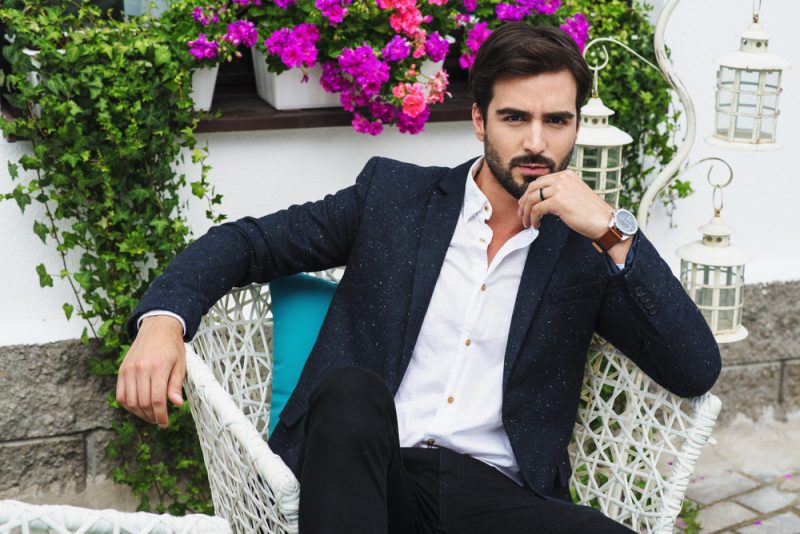 Employee dress is a reflection of the company itself. Therefore, how you dress is essential in making sure that you are conveying the appropriate message to those outside of your work.
To do that, it is vital to know the difference between business casual and formal business attire. Knowing the difference can enhance not only the professional image of your workplace environment but also your personal brand and image within your place of work.
For the most part, the choice between the two is based upon one's level of interaction with customers. A group of formally and professionally dressed employees projects an image of success: a trustworthy, knowledgeable business team that will serve its clients successfully. Therefore, lawyers, accountants, architects, bankers, managers, speakers, and realtors are examples of professions in which dressing in formal business attire is required since these are people who directly interact with their clients and customers regularly. Conversely, employees who rarely (if ever) interact with the customer or client are typically able to adopt a more relaxed, business casual look.
Let's take a look at each in a bit more detail: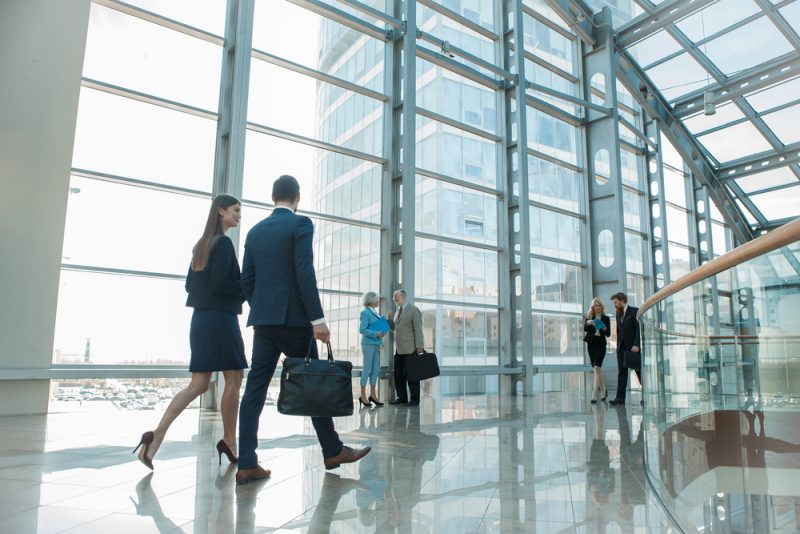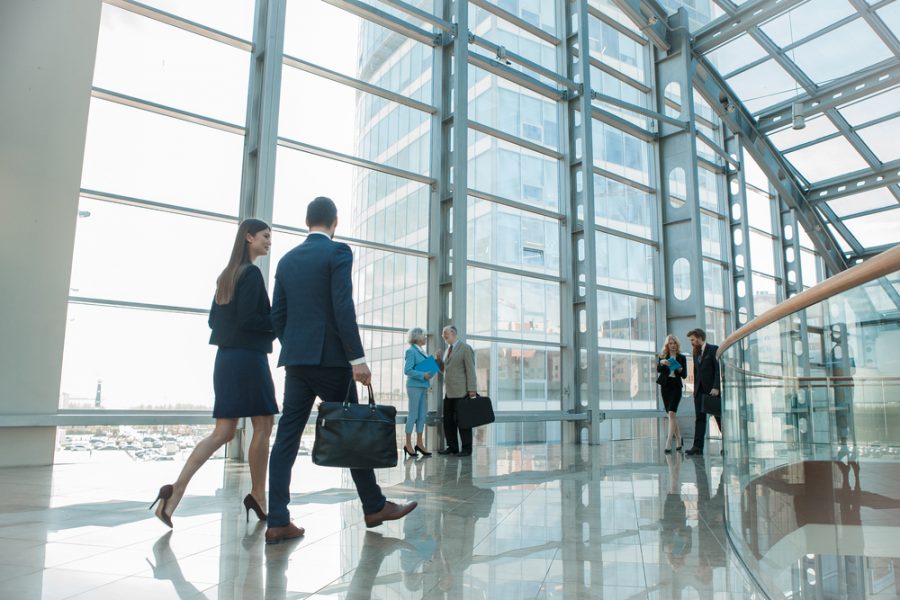 Business Formal Attire
The overall look for both men and women wearing business formal should be neat, crisp, wrinkle-free, and project a professional business image. Everything should match and look impeccable, with attention drawn to one's work rather than to oneself.
The standard dress code in a business formal environment is a full, matching business suit that includes a jacket and dress pants or a dress skirt. Color and shade are essential, and while you don't necessarily have to wear black, the degree of darkness depends upon the degree of formality.
For Men
Men should wear a matching jacket and pants along with a button-up collared shirt and a tie. If you choose a three-piece suit, the vest color and material must match the jacket and slacks, and clean and polished leather shoes will complete the ensemble.
Acceptable colors for dress shirts include white, beige, or light blue; avoid bold or bright colors or patterns. You'll want to select a tie that will match your suit and dress shirt, and is the only piece of clothing with which you can safely explore bolder colors and patterns.
Men may also wear optional accessories such as cufflinks or a pocket square in a material that matches the outfit. The style of one's briefcase should also fit in with a formal business environment.
For Women
A dress pant or skirt with a matching jacket is appropriate; depending on the season, jackets may be short sleeve or ¾ length. The skirt should fall at or just above the knee. A collared blouse or dress-material top is recommended and should be either tucked in or fall just below the waistline. Also, sweaters, button-down tops, and turtlenecks are acceptable if they look formal and professional.
Pantyhose are not required, although, during colder weather, darker pantyhose or tights are recommended when wearing skirts. And despite what you see on TV or in the movies, modesty is critical in a formal environment.
Accessories such as jewelry, belts, or scarves should be tasteful and look professional. Depending on the color or tone of your suit, a black or brown belt is recommended over a colored or white one. Dress socks should always be worn in a tone that matches your suit and shoes, but never white. If in doubt, black dress socks are the choice to go with. There should also be limited, visible body piercings.
Clean and polished boots, flats, or closed-toe shoes in leather or dress materials are appropriate.
A couple of other points worth mentioning include perfume and makeup. Women who wear perfume should choose one that is subtle and not overpowering. Not only do you want to bring attention to your work rather than to you personally, but you should also be considerate of the fact that many people are allergic or sensitive to the chemicals in perfumes.
Finally, makeup should be on the natural side rather than artificial-looking for the same reason: you want your work to stand out, not your appearance.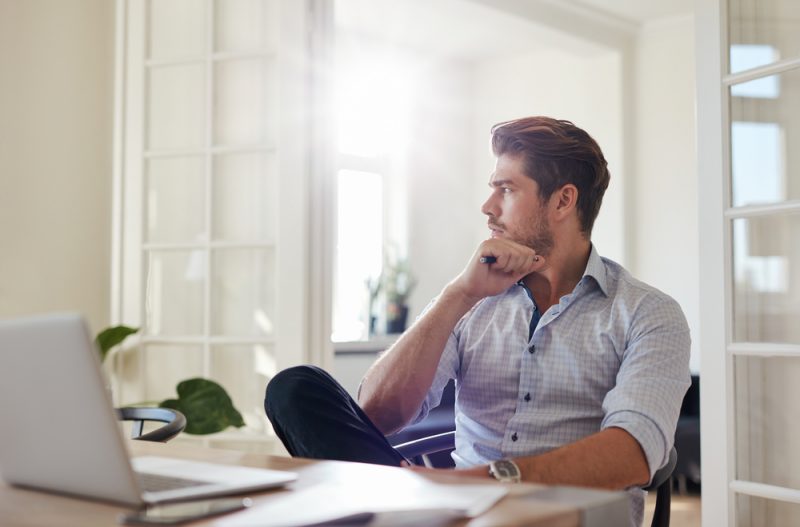 Business Casual Attire
We get into some murkier territory here, as there is no general agreement on the precise definition of "business casual attire."
Oxford Dictionary defines the term as "a style of clothing that is less formal than traditional business wear but is still intended to give a professional and businesslike impression." Another definition might be "a dress code that encourages employees to project a professional image while enjoying the advantage of more casual and relaxed clothing."
So, while there is no specific set of rules that everyone agrees on, we can begin with the premise that when in doubt, it's better to err on the side of dressing a little too formally, rather than too casually.
A proper business casual dress code will depend on several factors of the job, including industry, size of the company, number of employees, geography, climate, culture, and the average age of the workforce. Another important determinator is the amount of interaction that will occur between employees and their customers or clients.
For Men
Appropriate business casual attire includes dress slacks or chinos and possibly corduroy pants. Tops should be cotton, long-sleeve, button-down, pressed shirts. Sweaters are permissible, and ties are optional. Loafers or shoes should be of good quality, black or brown, and a good belt should also be black or brown to match the rest of the outfit. And always choose dark-colored dress socks!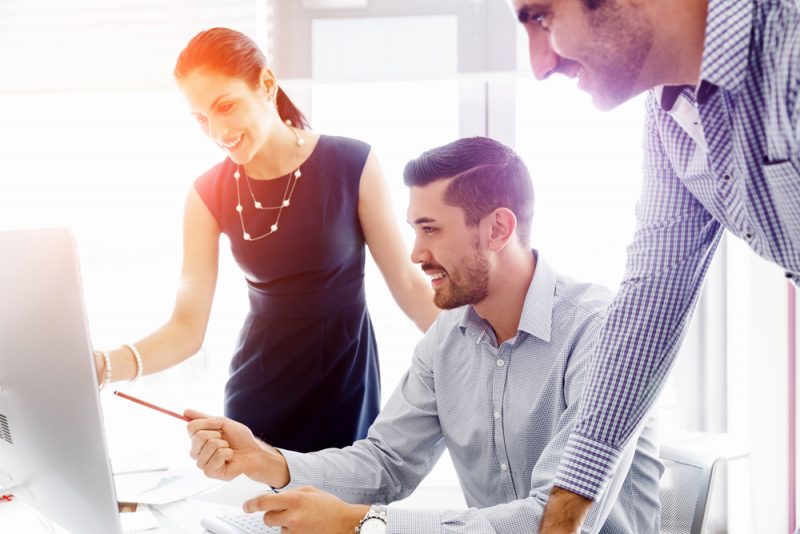 For Women
Appropriate business casual outfits for women include a professional dress, skirt or dress slacks, blouse, sweater, matching cardigan or pullover sweater, and optional jacket or vest. Blouses can have short or long sleeves. Skirt length should be conservative: nothing above the knee. Solid colors are usually preferable to busy or bold patterns. Shoes may be closed or open in the toe but should always match the outfit, and pantyhose are optional.
Final Thoughts
While business casual attire may not be thoroughly defined, there are enough guidelines to establish a clear-cut distinction between it and business formal attire: 
Business formal attire reflects quality and trust within an organization to a client, and that image is intended to draw attention to the work and away from the individual. It is mostly utilized in certain professions, and where employees meet directly with the client or customer. In contrast, while business casual attire also reflects on a company, employees usually don't have much interaction with the customer or client, and thus can dress in a more relaxed style while still looking professional.
Keep these standards in mind, and you should have no trouble dressing for the occasion the next time the situation calls for it! Need more pointers on business casual vs. formal business dress? Consider a trusted image consultant course provided by the experts at the London Image Institute.