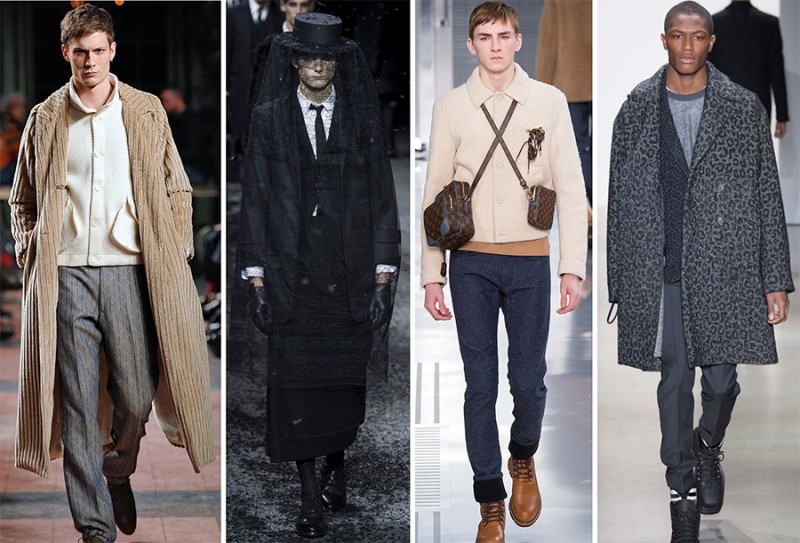 Fall-Winter 2015 Menswear Fashion Trends–Setting the trends for the season, designers unveiled their fall-winter 2015 menswear collections during Milan Fashion Week, New York Fashion Week, Paris Fashion Week and London Collections: Men. A common thread among the collections was a desire to make wearable, accessible everyday clothing, whether it was formal or casual. Placing the importance on textiles, many of the season's trends were dictated by fabric choices. From shearling to corduroy, designers revisited classic staples with a modern flair. Other trends to emerge included patchwork, androgyny, a gothic approach to formalwear and the use of animal prints.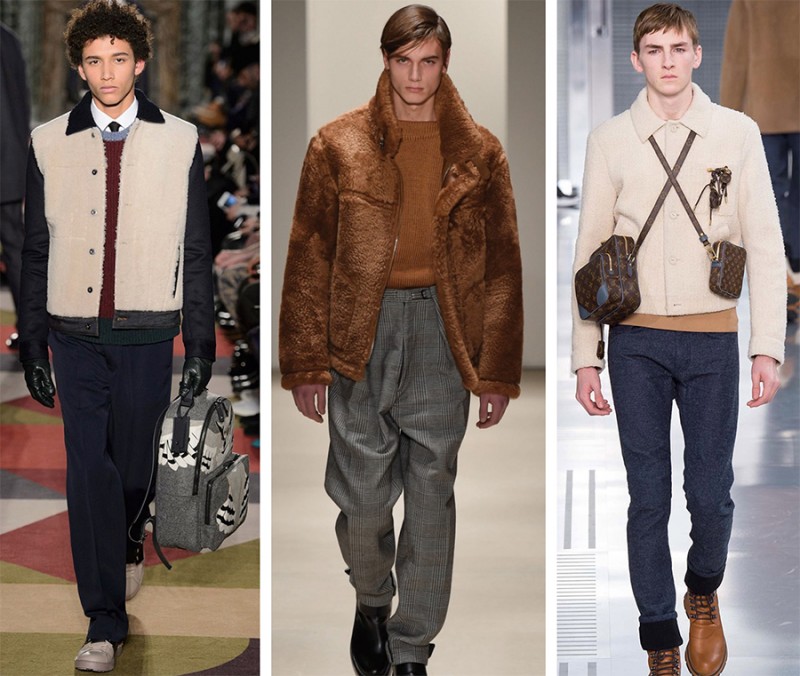 Fall 2015 Menswear Trend: Shearling Outerwear
Tread lightly and embrace shearling outerwear this season. Boasting lightweight options, designers put their best casual foot forward.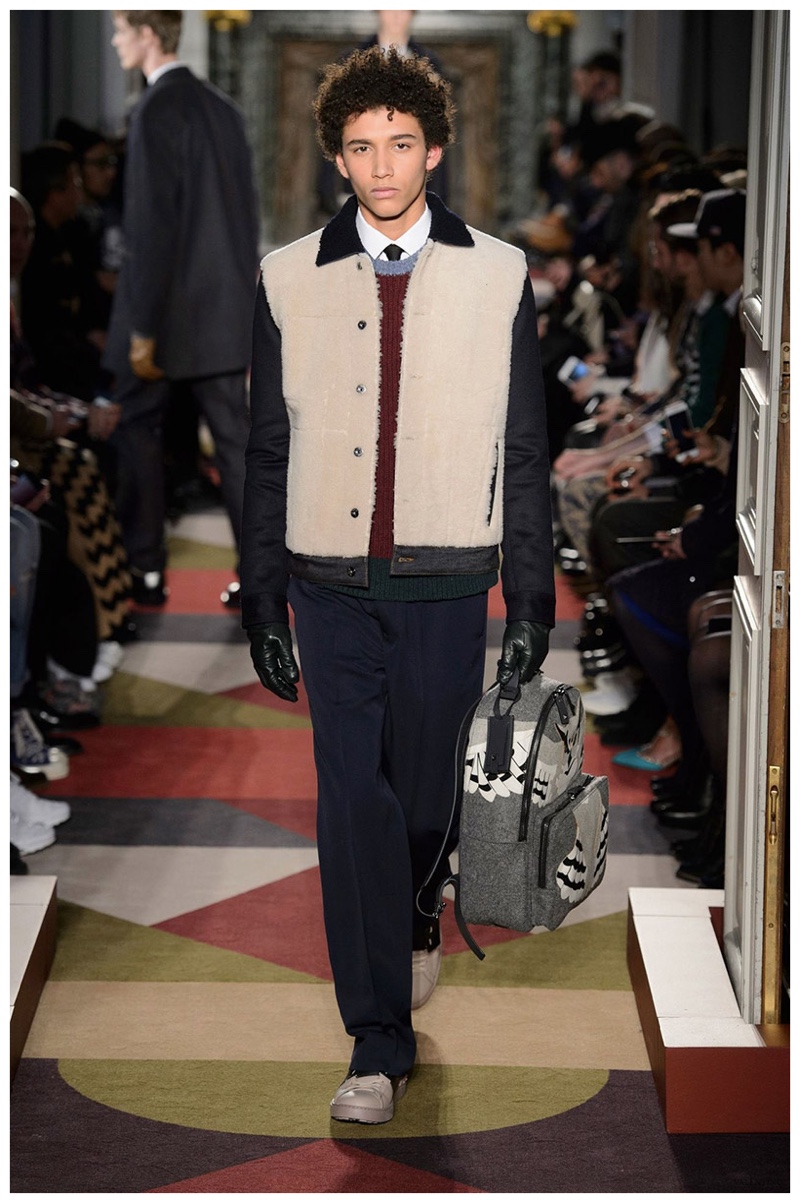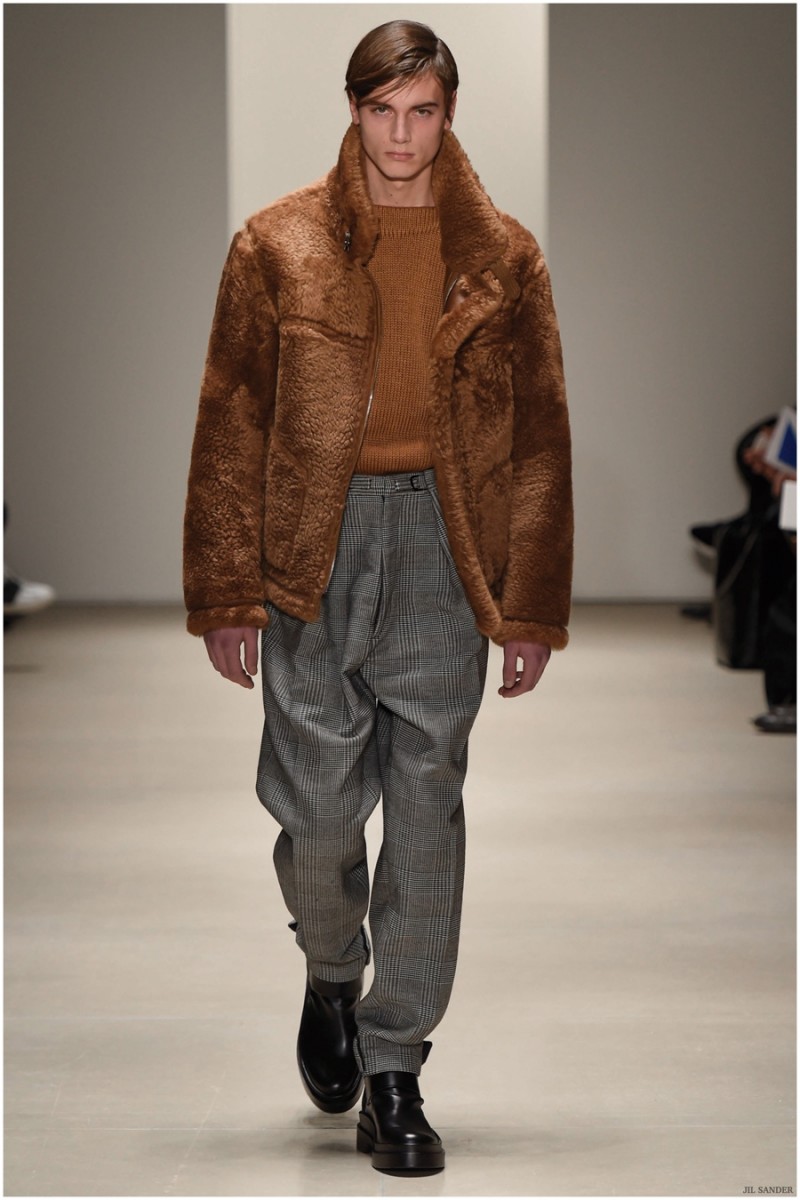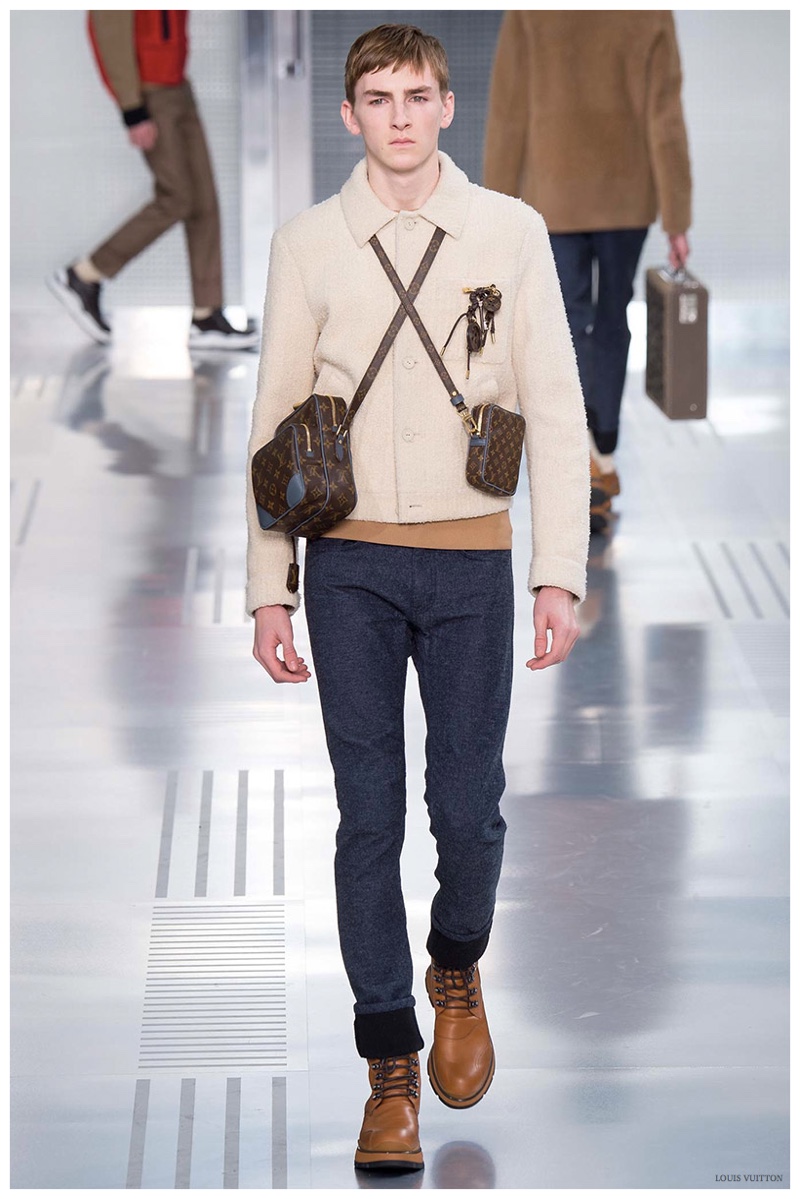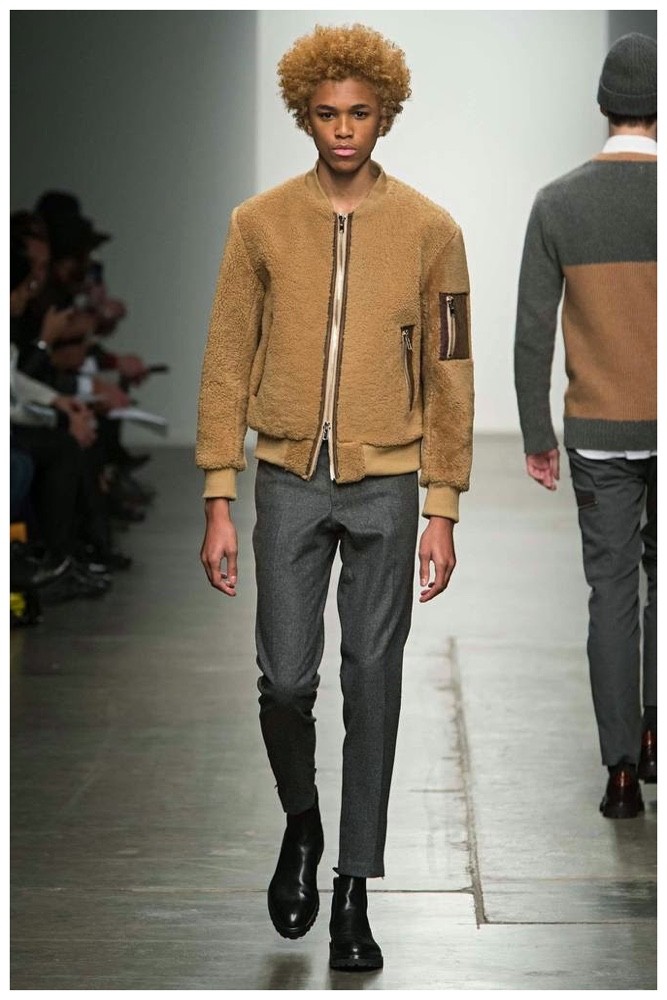 Fall 2015 Menswear Trend: Patchwork
Catch the attention of the room with a mix of geometric patterns and different textiles.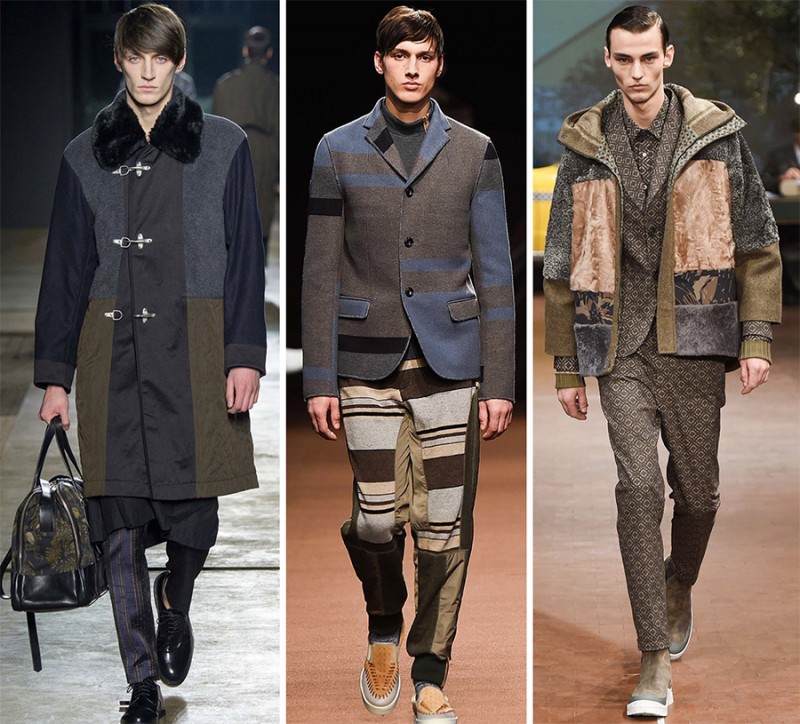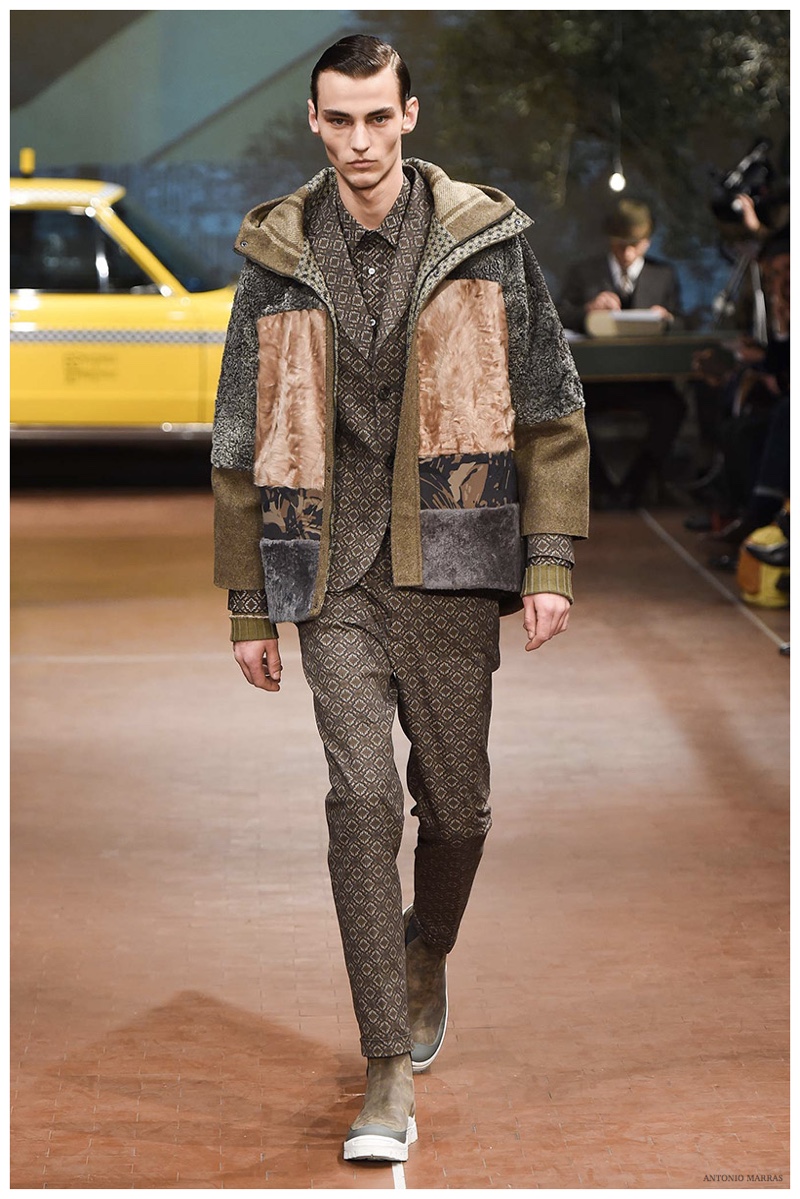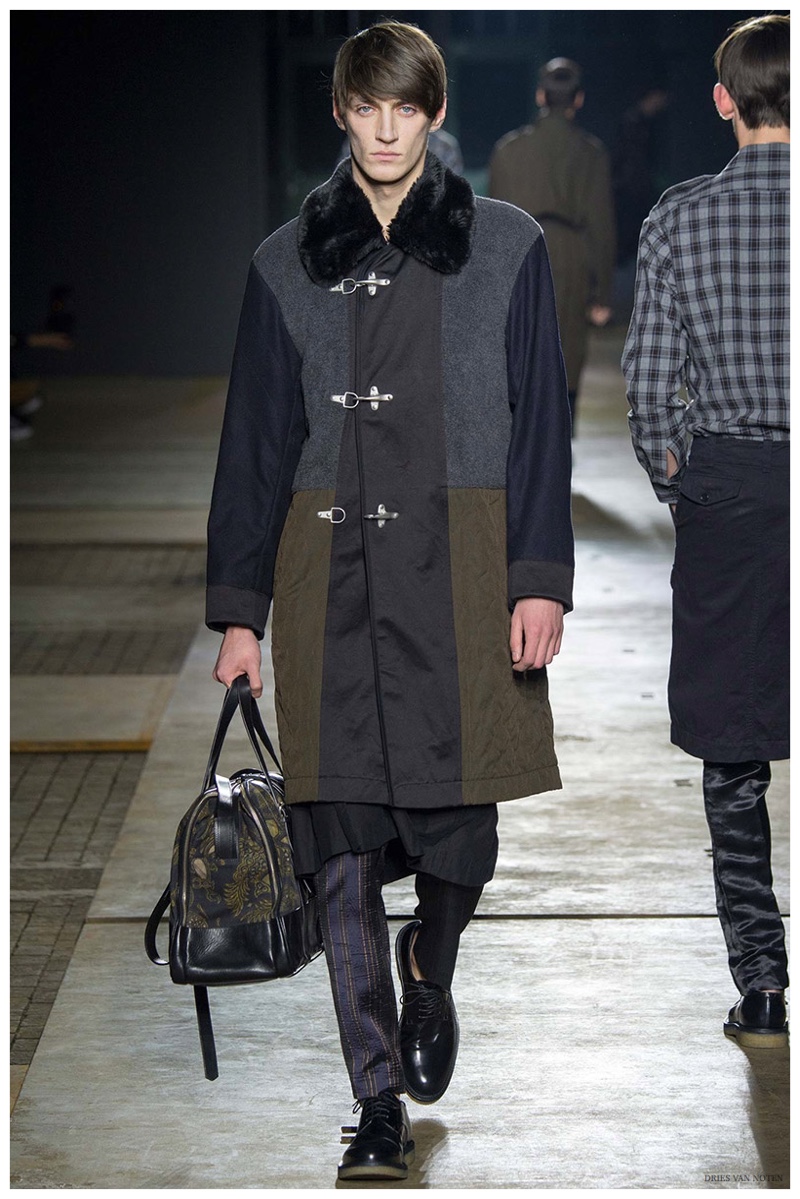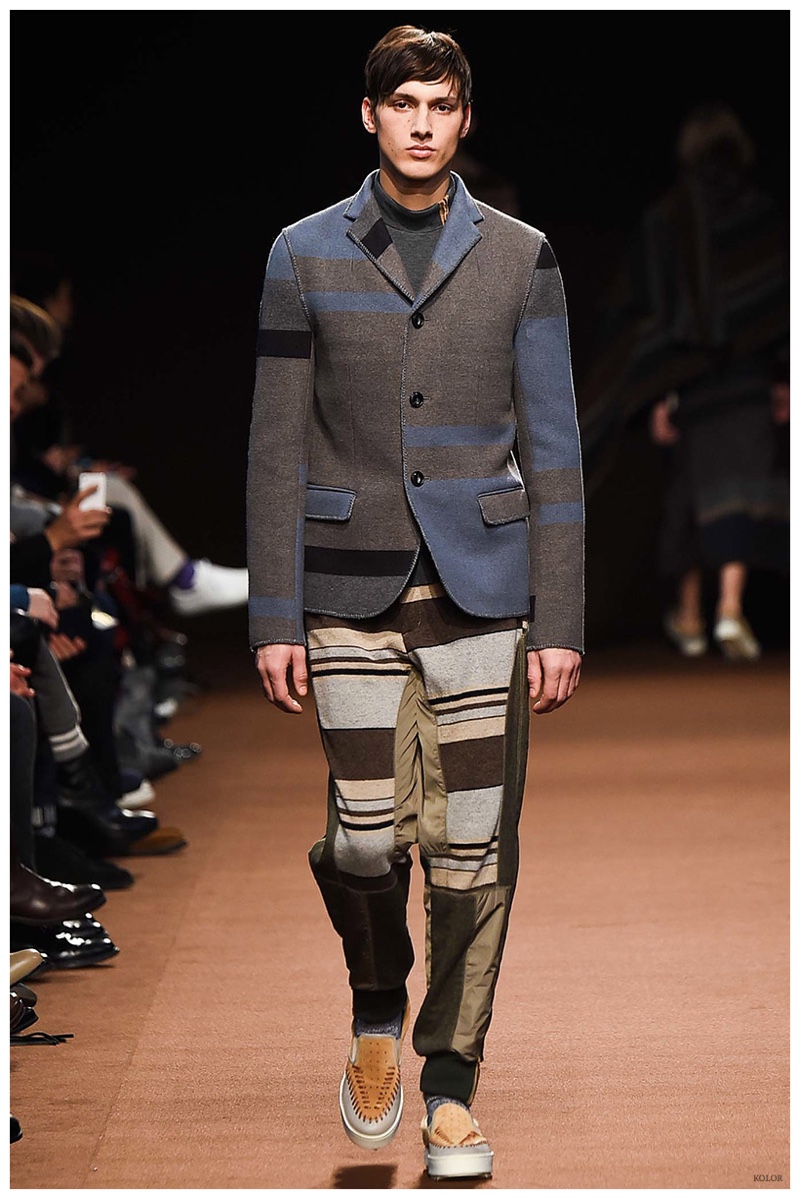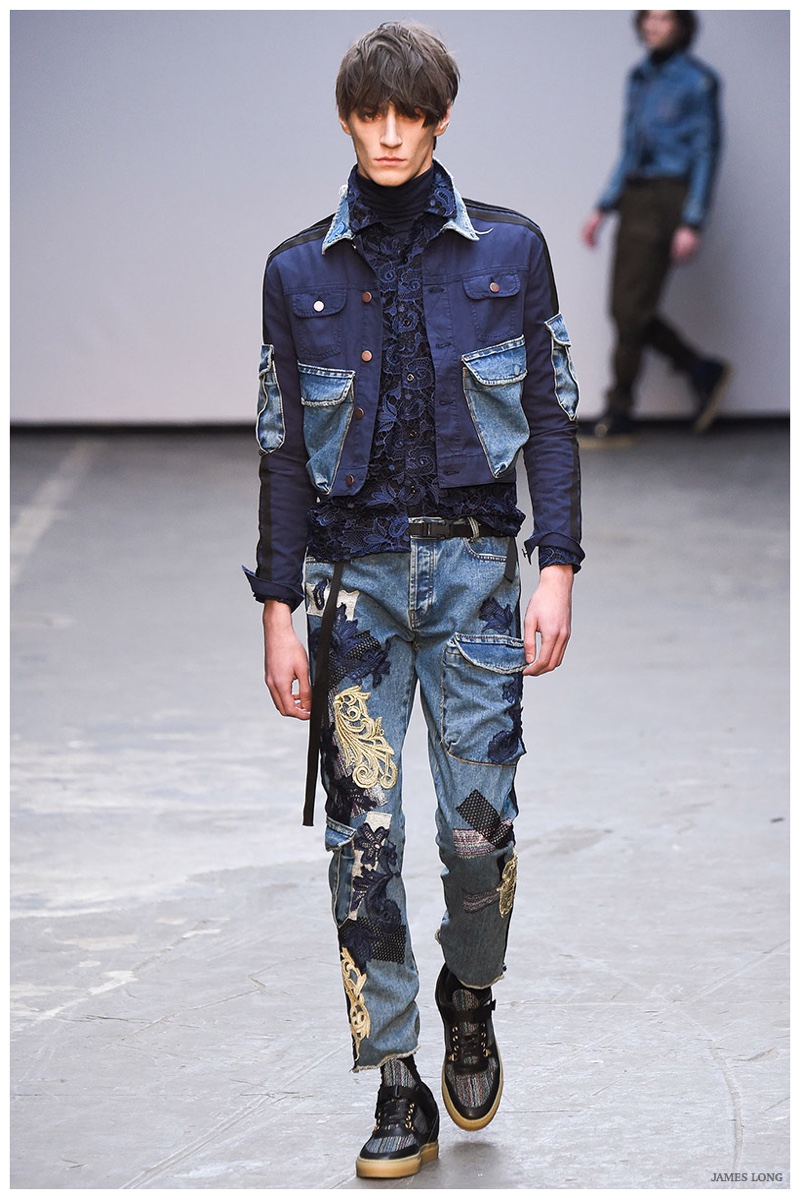 Fall 2015 Menswear Trend: Corduroy
Revisit a classic textile in a sophisticated manner.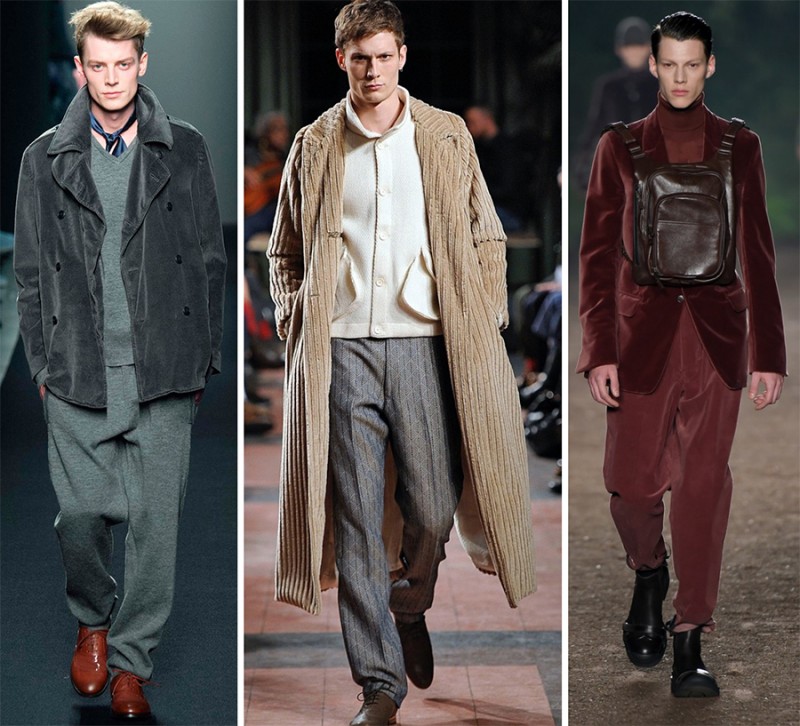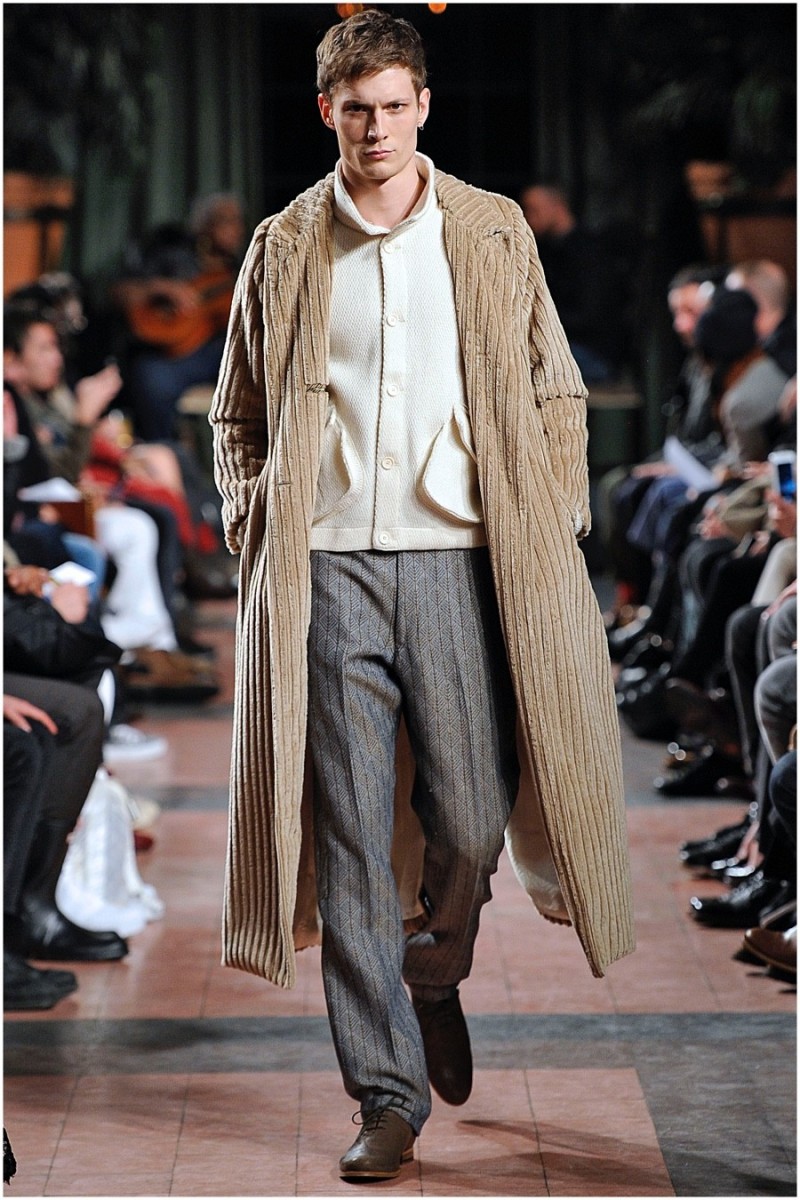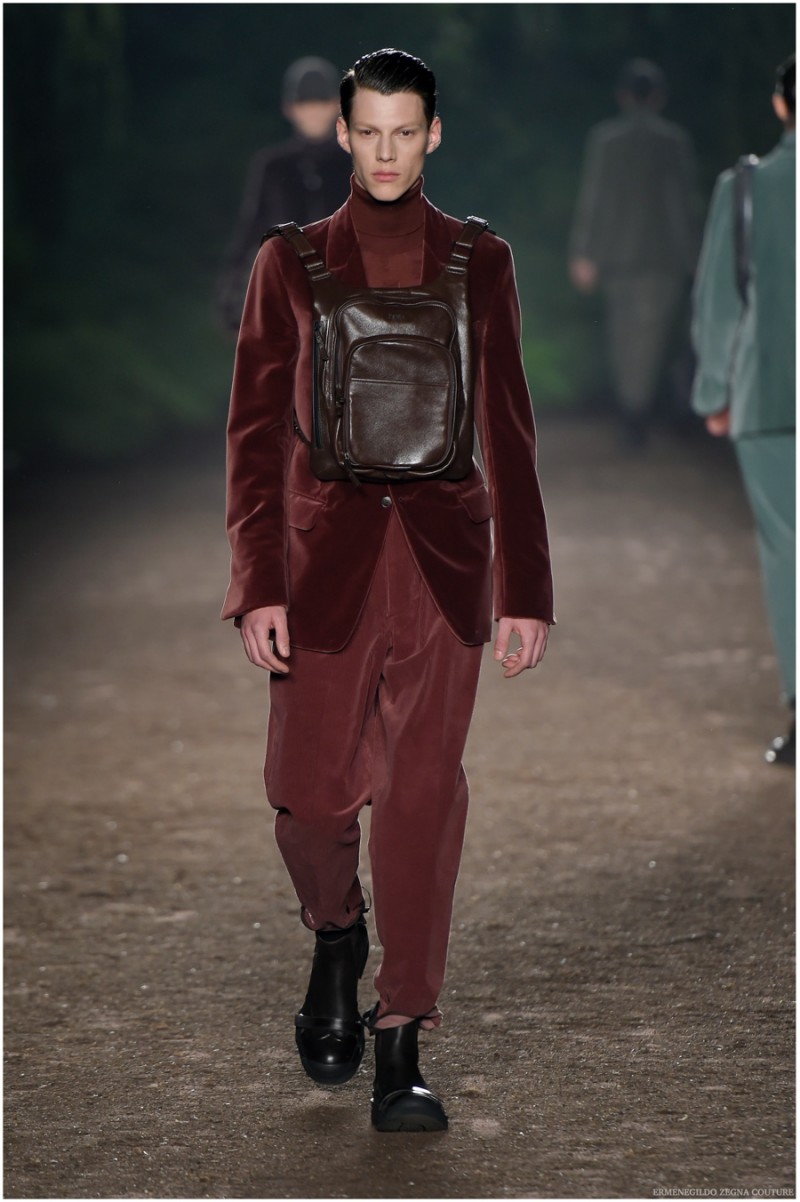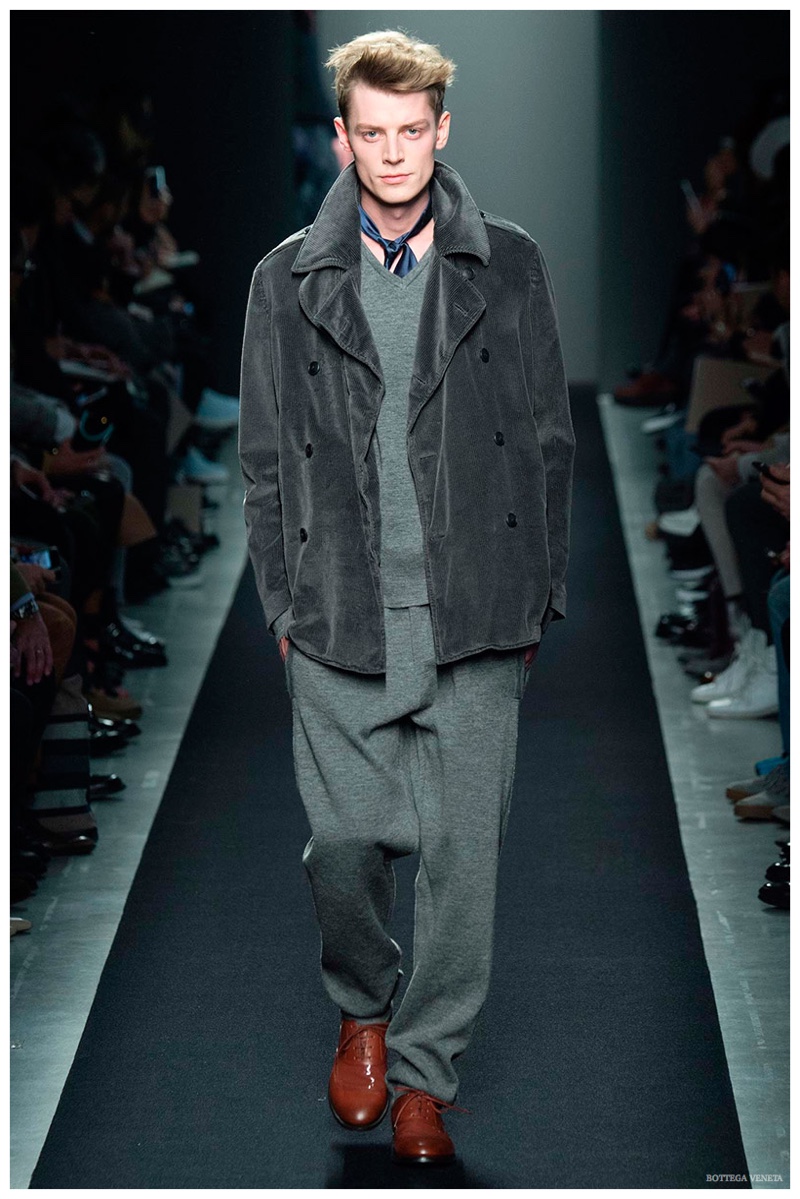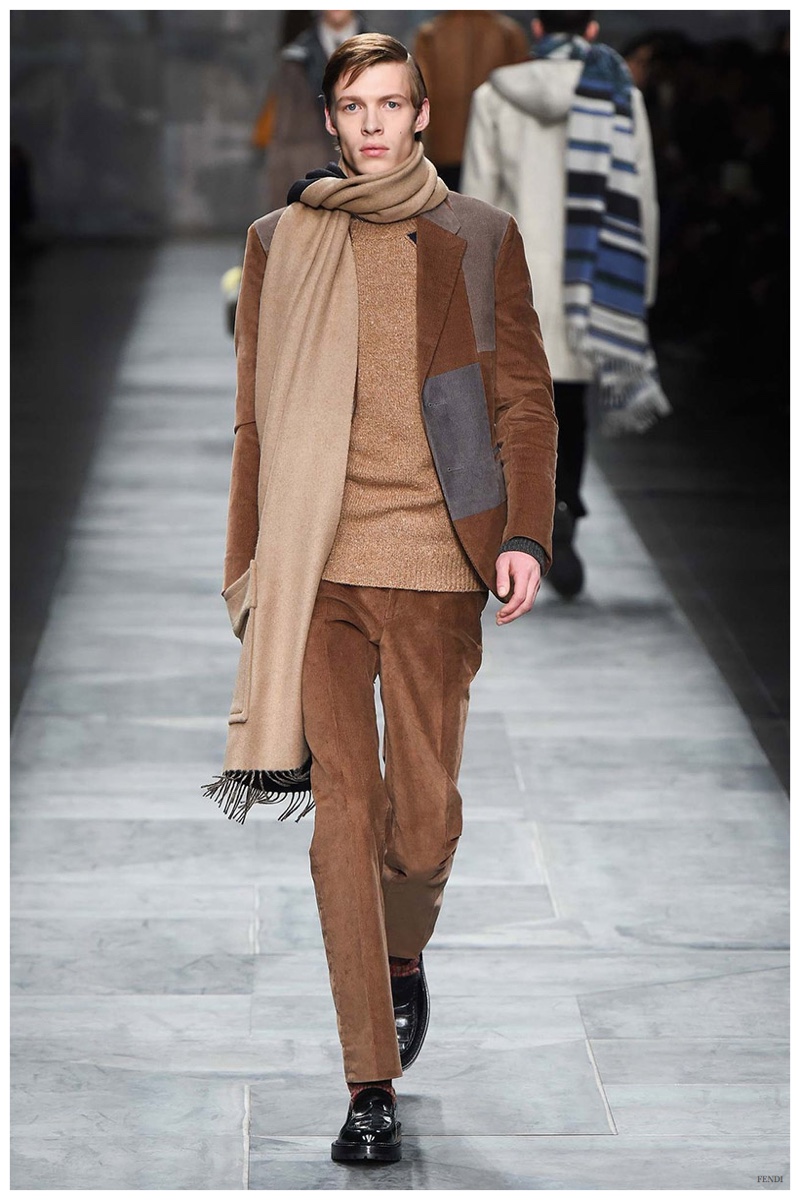 Fall 2015 Menswear Trend: Modern Androgyny / 70s Revival
Channel your inner Bowie with an androgynous approach to the season.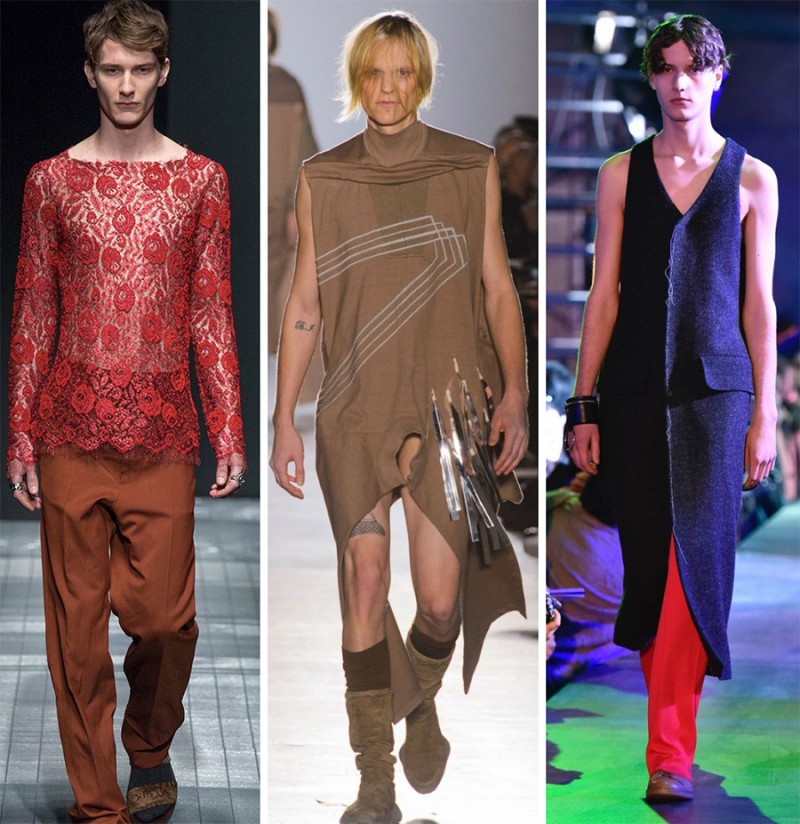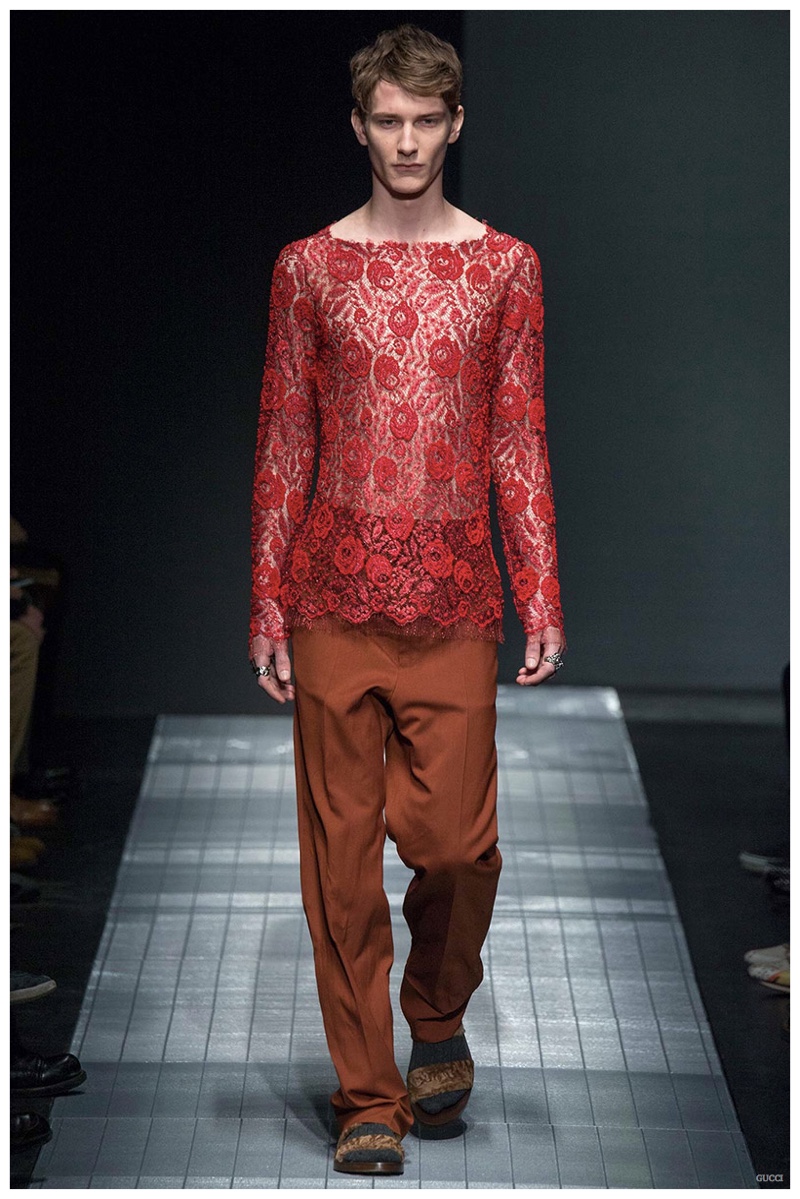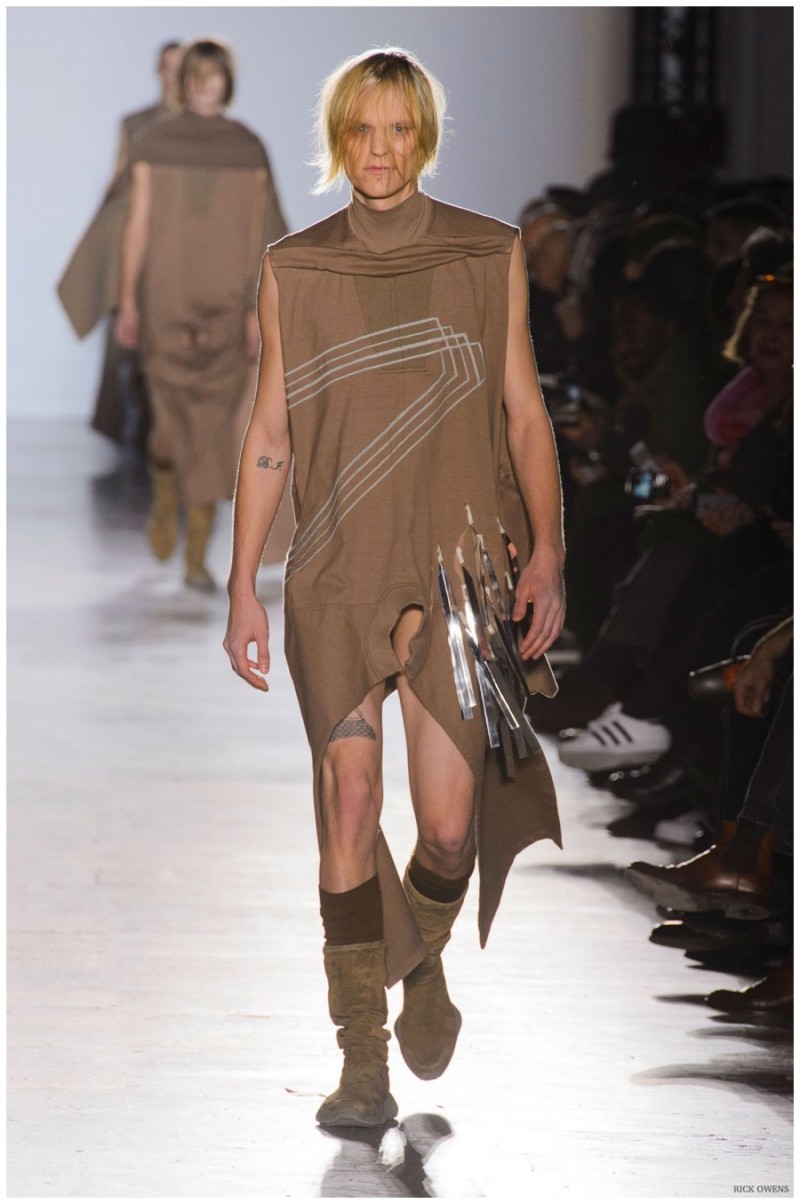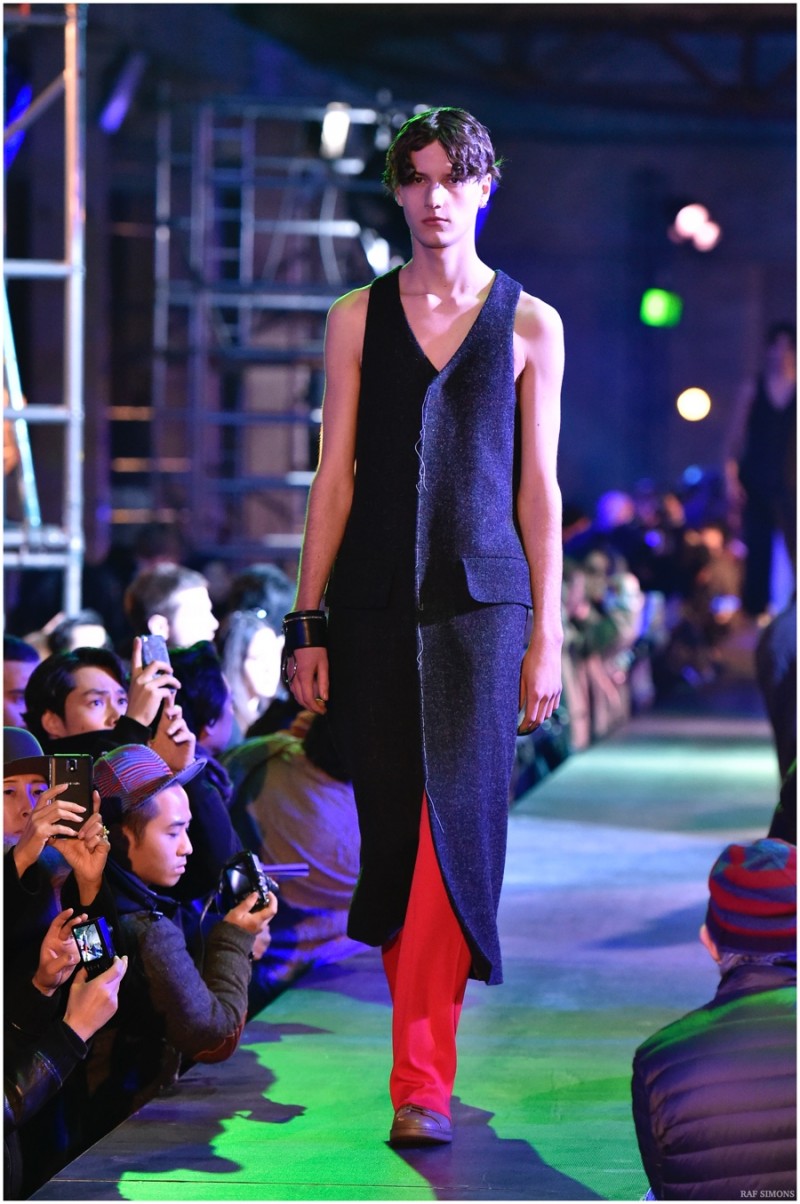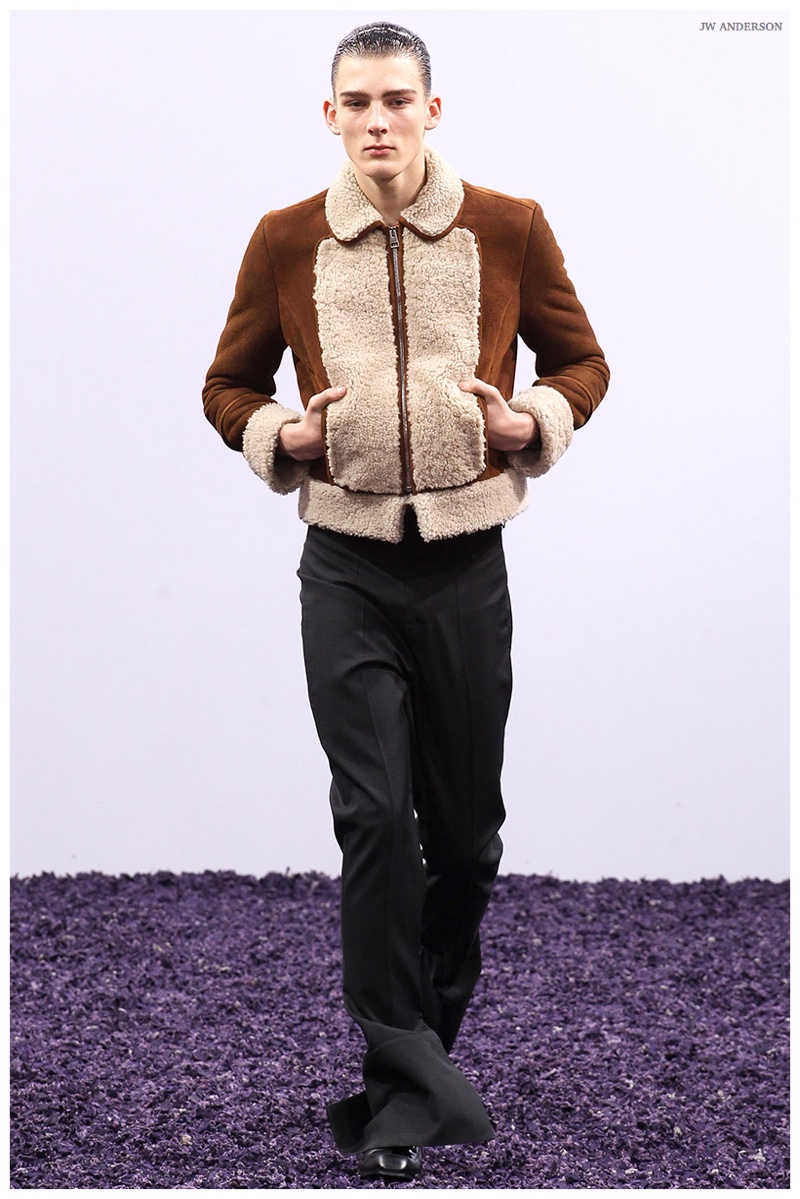 Fall 2015 Menswear Trend: Animal Prints
Take a walk on the wild side and infuse your wardrobe with animal prints.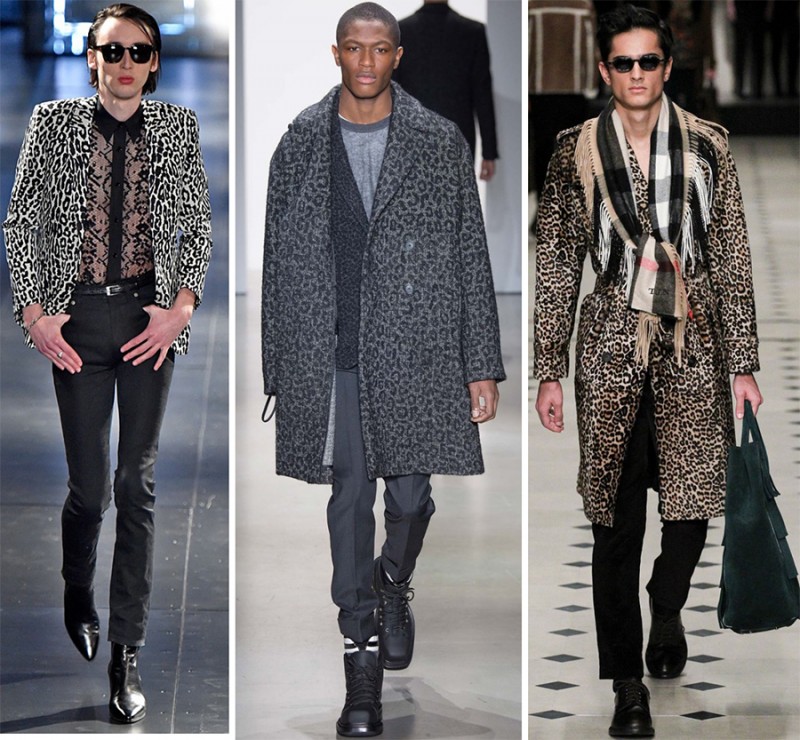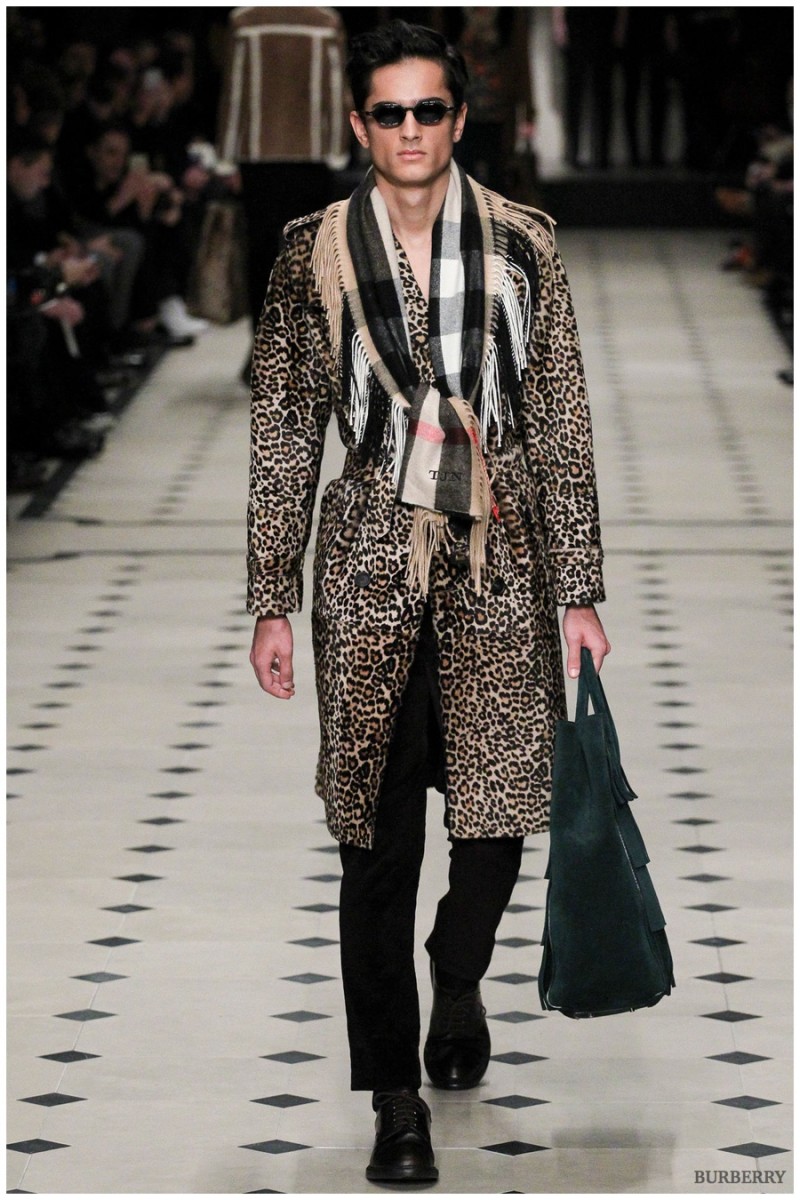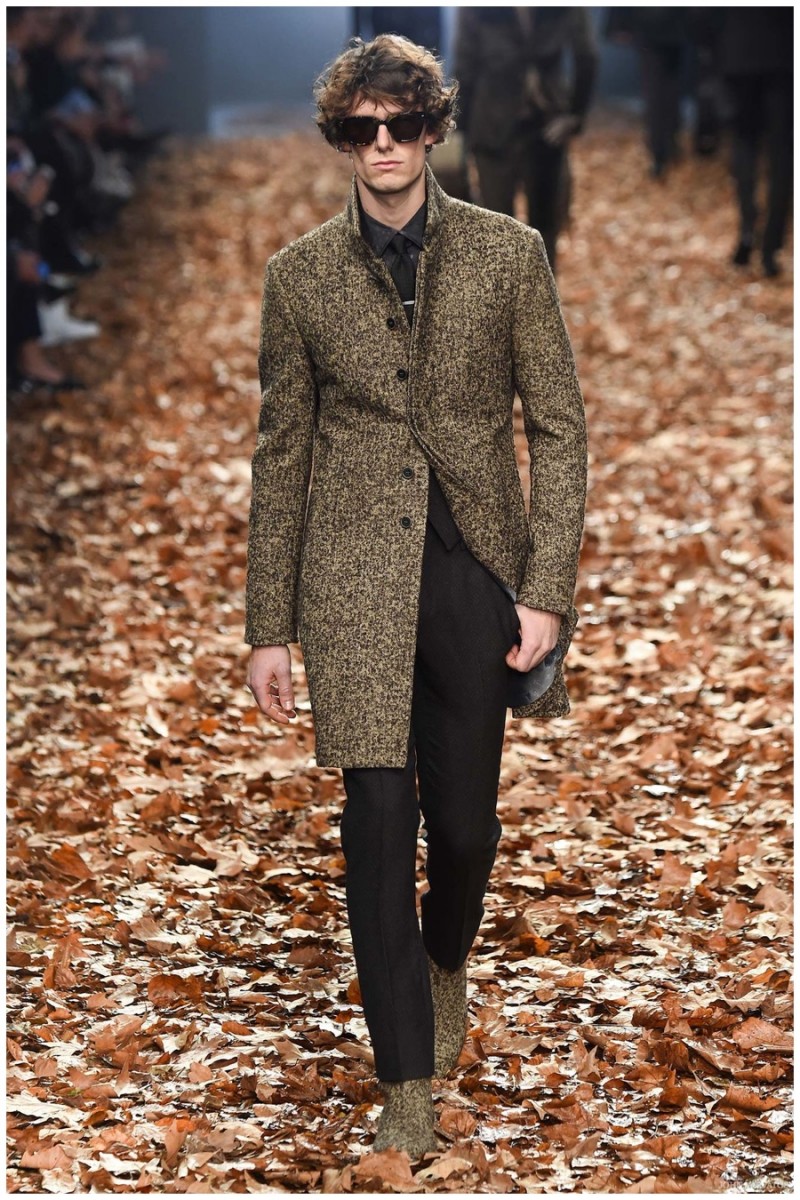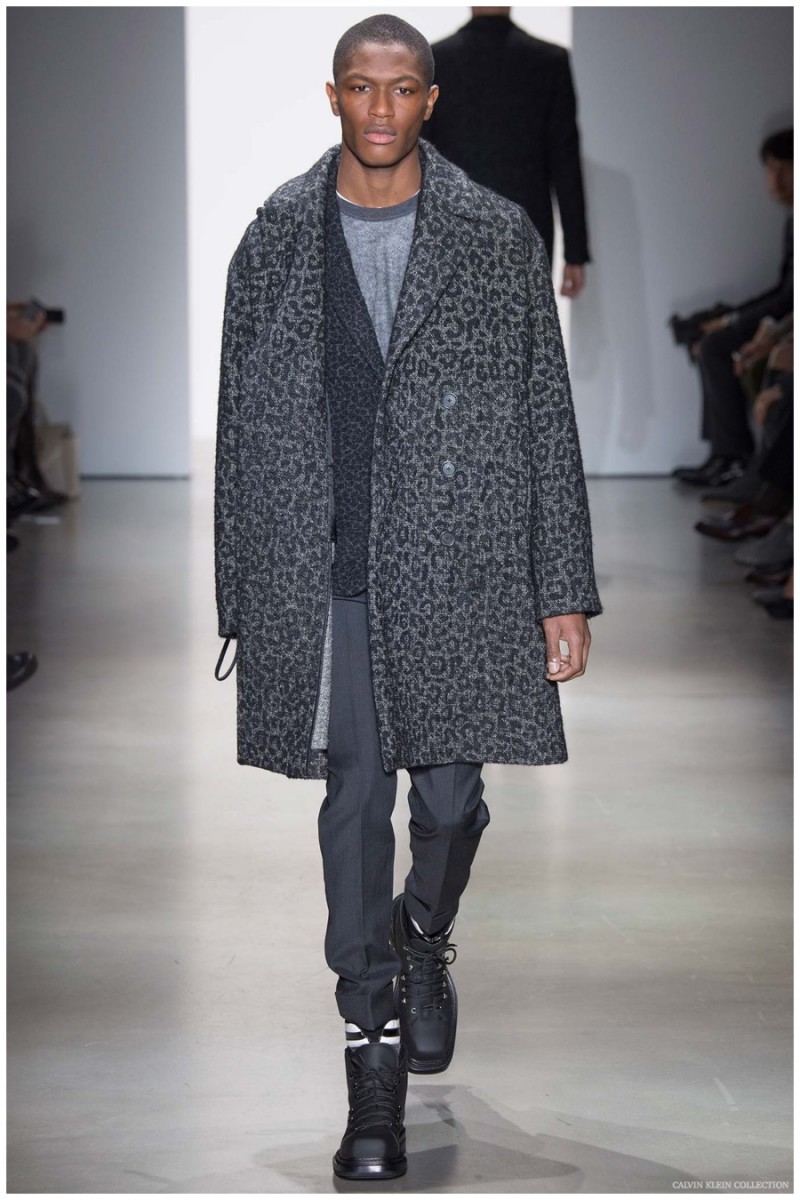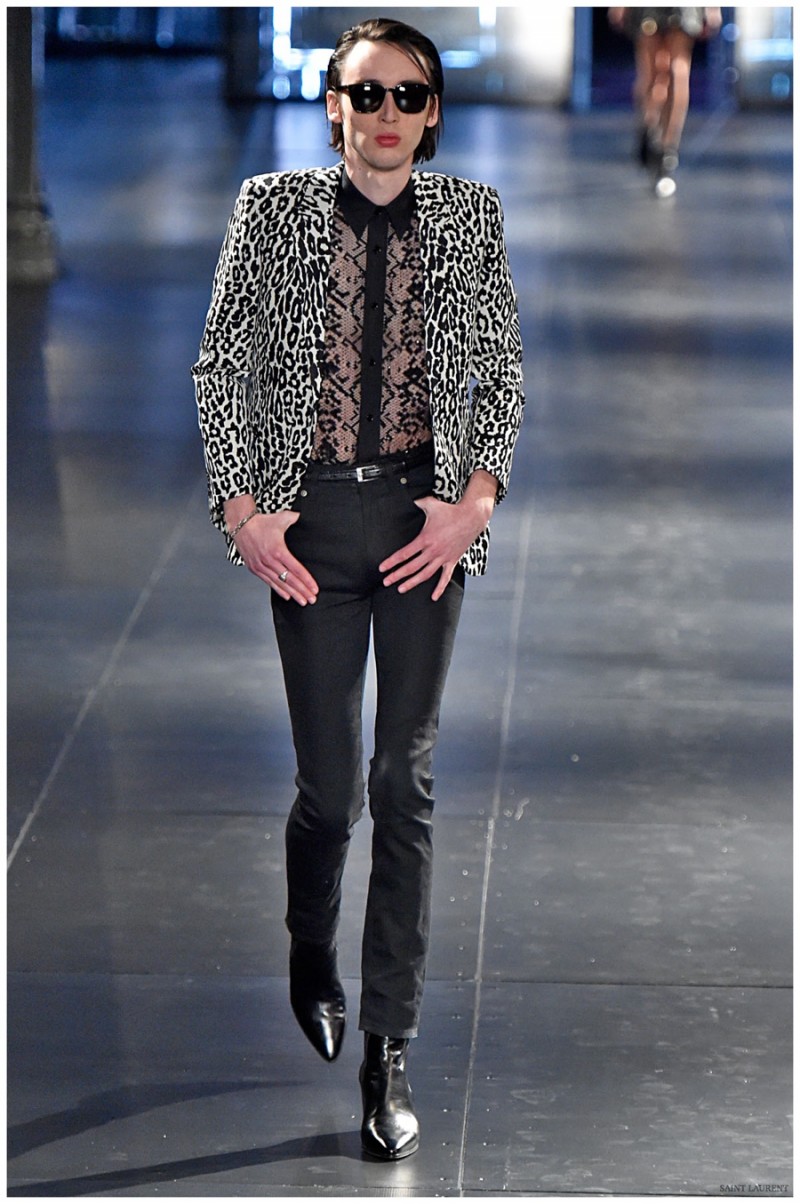 Fall 2015 Menswear Trend: Gothic Formal
Black may be a classic, but this season, it's formal black that's in vogue.