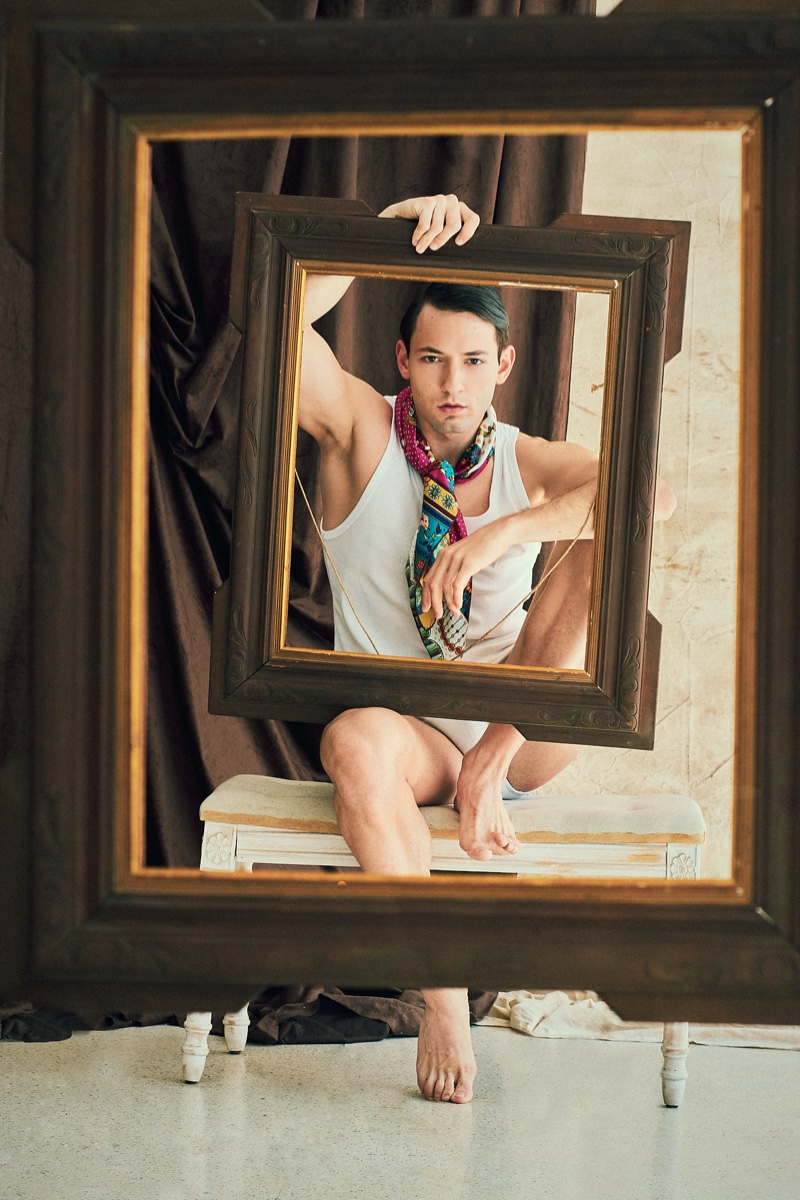 Model and dancer Guille Castillo (Bento Models) is "The Coachman" for a new exclusive. Shot by Barcelona-based photographer Joes Melo, Guille wears a mix of local and international brands. Guille takes up the spotlight as he brings a vibrant touch of color to the season.
Melo embraces natural light as Guille takes up residence front and center. Sitting for portraits, Guille is a striking vision. He dons a wardrobe styled by Fabricio Perez and Jaime Martinez.
Perez and Martinez do not shy away from patterns as they dress Guille in bold clothing. Making a case for relaxed and printed tailoring, Guille models brands such as Llamazares and Delgado, Prada, and Paoloni. Meanwhile, Varvara Dediukhina looks after grooming for the stylish shoot.