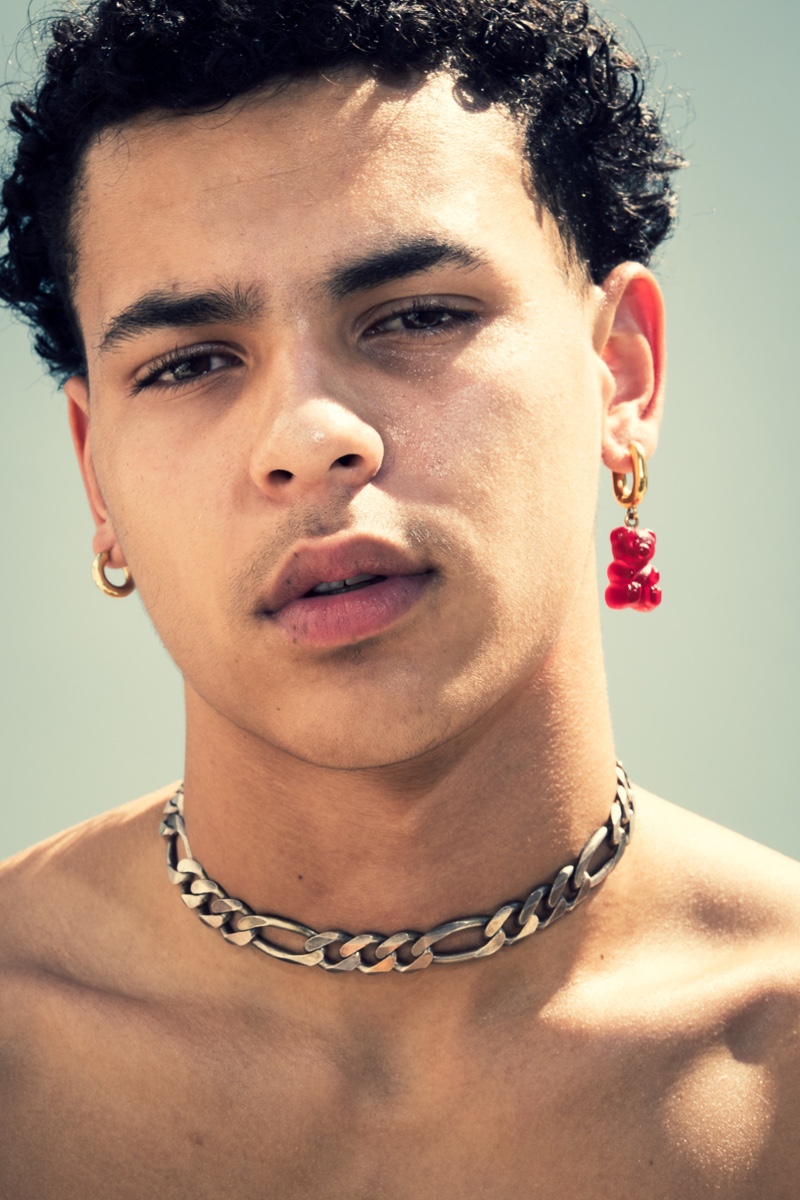 It's a "Hot Boy Summer" as Darroch Putnam brings us our latest exclusive. Putnam teams up with Storm LA to present several of its promising young faces. Making bold statements in accessories, Isaac Searcy, Tyson Andrews, Govi Tuli, and Hunter Beireis signal a heatwave.
Preparing for their moment in the spotlight, Isaac, Tyson, Govi, and Hunter take a seat in Jason Low's grooming chair. Proving that beauty images are not just for the ladies, the boys show off their best angles, appearing before Putnam. The models keep it simple in destroyed white tees and blue jeans.
Putnam looks to embrace fun and spontaneity with a focus on modern accessories. Front and center, Isaac, Tyson, Govi, and Hunter stand out in necklaces and earrings. The models rock the latest styles from Martine Ali, Balenciaga, Telfar, and Undercover.