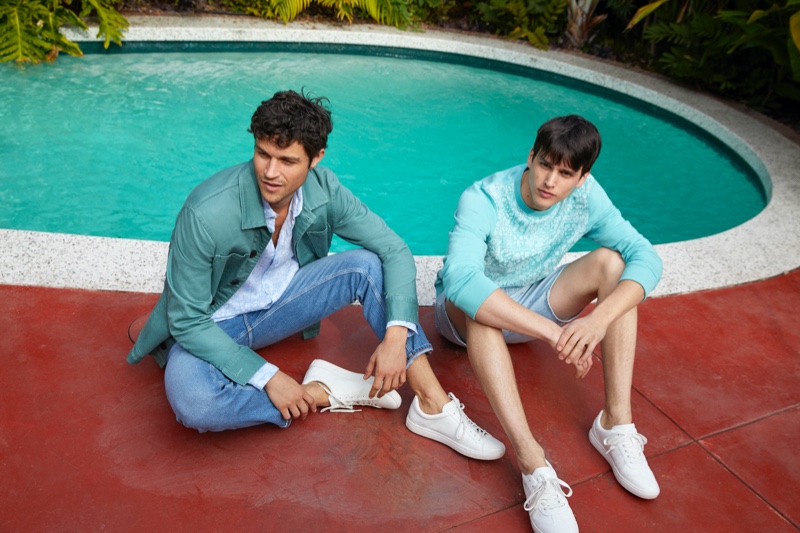 Esprit looks to offer your wardrobe a fresh breath of air with its summer 2020 collection. The fashion brand aims to reinvent iconic clothing for the season, as well as pay tribute to its Californian heritage. Relaxed styles come together with a laid-back outing that features models Miles McMillan and Simon Van Meervenne. The duo takes to sunny southern California, where they enjoy time poolside and exploring the colorful streets.
Related: Esprit Unveils Eco-Friendly EarthColors Capsule Collection
Esprit's latest menswear is front and center with hero pieces such as a matching t-shirt and shorts that reference the label's signature bandana. Sustainable fashions share the spotlight as well with plenty of linen menswear, which is perfect for summer. Channeling festival style, Esprit also proposes denim shorts, retro-style shirts, and more.
Esprit Summer 2020 Men's Collection