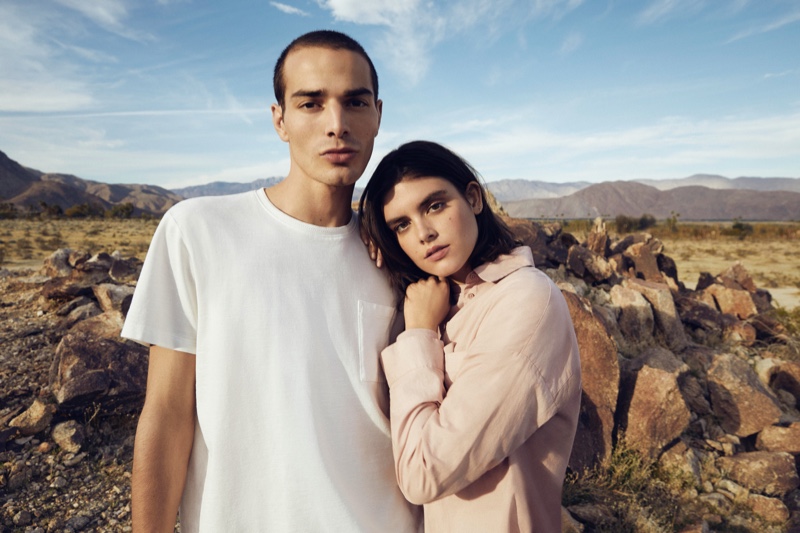 Esprit unveils its latest sustainable collection with its new range for spring-summer 2020. The brand uses Archroma's unique EarthColors® technology to produce its eco-friendly fashions. Esprit's capsule includes a palette consisting of seven biosynthetic dyes made from inedible waste like grass, fruit peels, or nutshell.
Related: Thom & Dominik Embrace Retro-Inspired Style from Esprit Spring '20 Collection
Eleven wardrobe basics make up Esprit's collection, which ranges from cotton shirts and shorts to accessories such as a canvas bag. The sustainable fashions take the spotlight with a campaign lensed by photographer Markus Pritzi. Stylist Christian Stemmler outfits models David Friend and Kristen Coffey for the occasion. Traveling to California, the advertisement looks to Anza-Borrego Desert State Park as its backdrop.
Esprit EarthColors Spring/Summer 2020 Capsule Collection