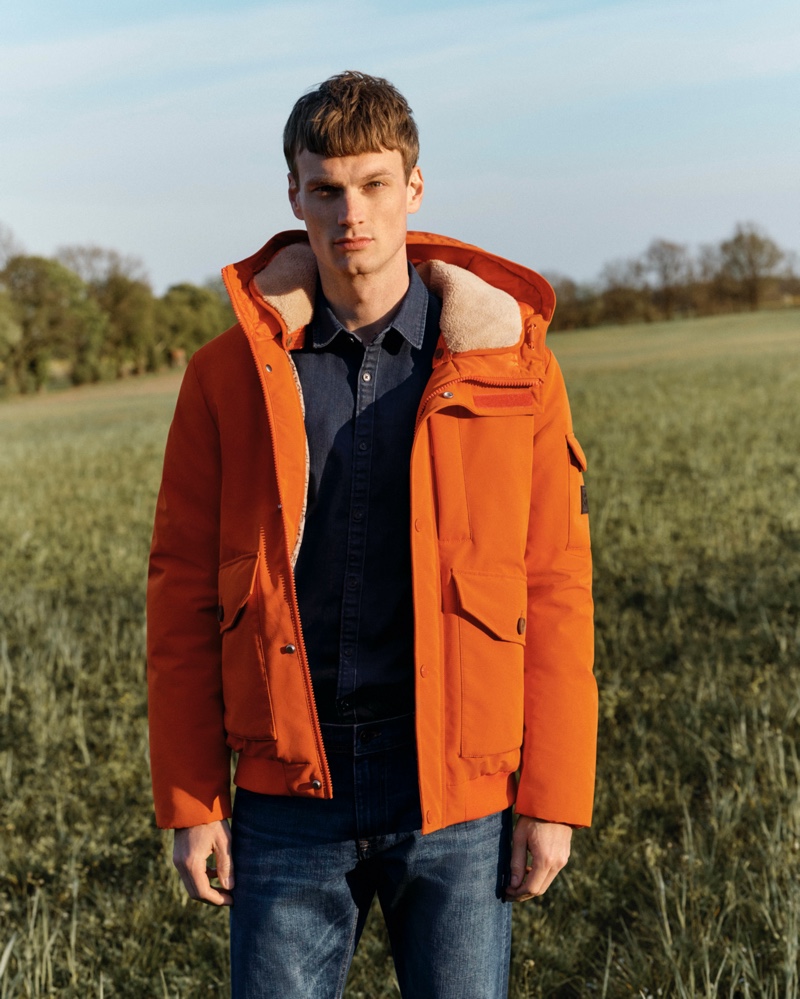 Esprit champions effortless, layered looks with its fall-winter 2020 campaign. The fashion brand lets its style philosophy guide the season, reinforcing basics with vintage touches but modern and eco-friendly materials. The faces of Esprit's new collection, models Max Bender and Frederik Ruegger, take to the outdoors. The duo bundles up for the cold in sustainable jackets that feature up to 100% recycled non-feather material.
Related: Miles & Simon Embrace Summer Style in Esprit
Esprit's wardrobe for men expands with iconic staples, such as the trench coat, denim jeans, and wool sweaters. Colorful windbreakers add a sportiness in contrast to a lineup of smart, innovative suits. Technical advancements detail Esprit's wrinkle-free "Easy Suit," which is made from Solotex material, offering shape retention and the ability to be machine washed. The season also sees the knitted "Jog Suit" and "Active Suit," which is comfortable due to its bi-elastic fabric and elastic lining.
Esprit Fall/Winter 2020 Campaign