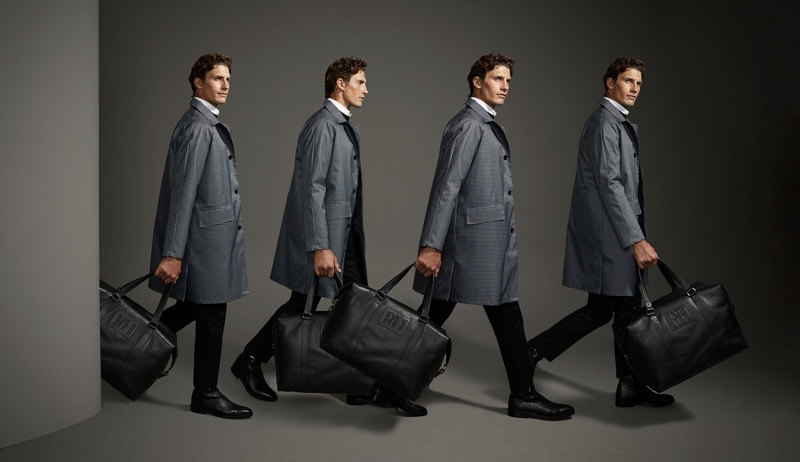 Pedro del Hierro presents a new men's editorial for fall-winter 2020. Considering the global pandemic, the brand recognizes the need for great versatility when it comes to wardrobe options. Therefore, Pedro del Hierro delivers a collection that marries comfort with classic style. Stepping into the label's sleek wardrobe, surfer and model, Jaymes Triglone takes the spotlight.
Related: Oriol Steps Into Fall with Pedro del Hierro
Jaymes models key pieces for the season. Highlights include everything from knitted 5-pocket pants to a quilted vest and jeans. The selection comes together in smart neutrals that complement an effortless, everyday style. A dapper charm is easy thanks to Pedro del Hierro and its menswear, including a micro-print herringbone coat, ultralight travel jacket with lining, and easy-iron trousers.
Pedro del Hierro 'Comfort Zone' Style Editorial