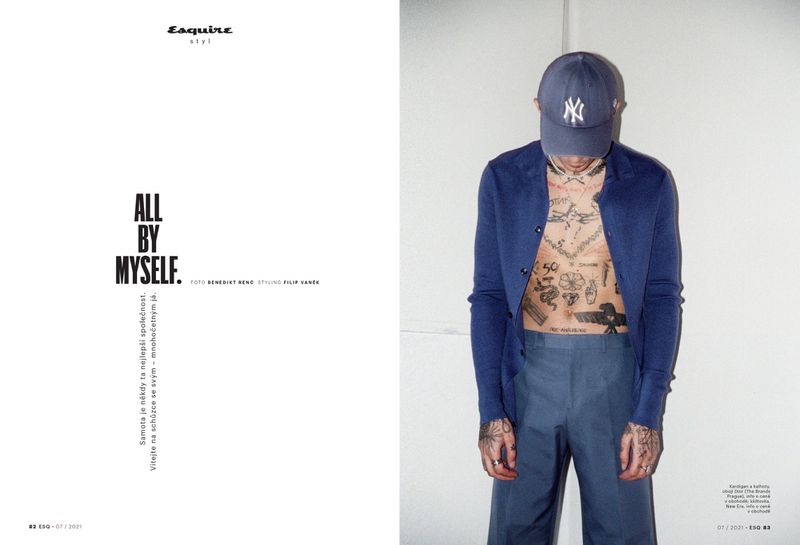 Simon Kotyk returns to the spotlight with a new story for July. The Czech model fittingly appears in this month's issue of Esquire Czech Republic. Taking to an empty set, Simon brings a rebellious edge to the season.
Benedikt Renc focuses his lens on Simon for the outing. Mirroring Simon's energy, Renc opts for a stripped-down story with subdued tones and a mix of color and black and white images. Meanwhile, Filip Vanek looks after styling for the fashion shoot.
Vanek subverts expectations with a wardrobe that juxtaposes a knack for classics such as a Lacoste cable-knit v-neck sweater with modern silhouettes and everyday essentials like distressed denim. Front and center, Simon wears an array of brands. The labels range from Neil Barrett and Brunello Cucinelli to Fendi.