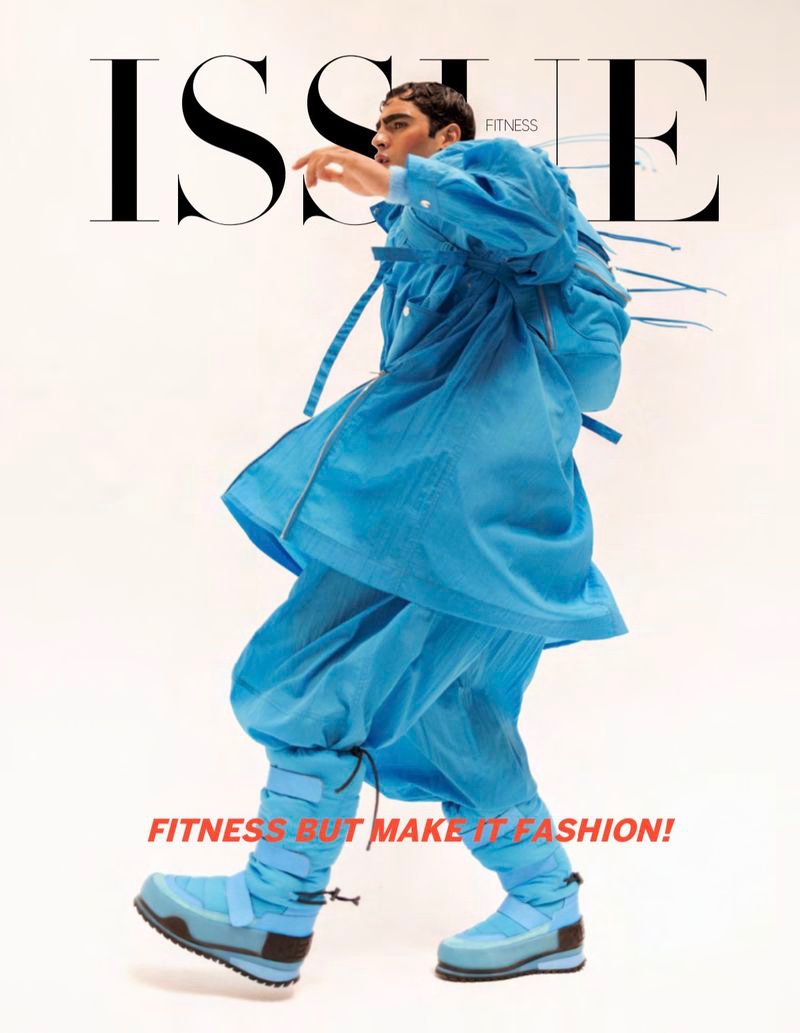 Issue South America tackles fitness but makes it fashion with a magnetic cover shoot. The magazine enlists Jhonattan Burjack as its cover star. Hitting the studio, Jhonattan makes a statement in a monochromatic, oversized look by Kenzo.
Inside the magazine, Jhonattan settles into his groove. He appears before Álvaro Gracia's camera lens. Gracia plays with reflections and scorching warm tones for a striking series of images.
Meanwhile, Enol Blasco looks after styling for the fashion editorial. The Madrid-based stylist curates a wardrobe of head-turning looks. Modern menswear comes together with brands such as Alexander McQueen, Prada, and Versace featured.