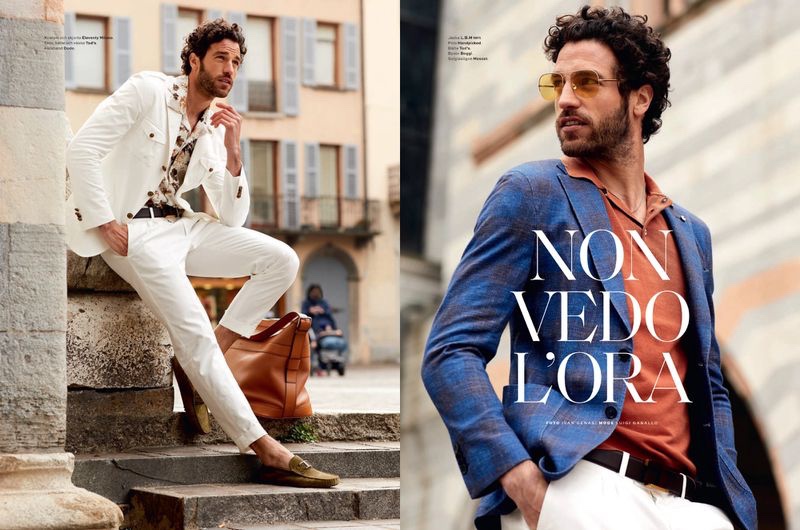 Paul Ferrari is a stylish muse in a new editorial for Plaza magazine. The Italian model takes Milan by storm as he showcases a sophisticated designer wardrobe. Front and center, Paul shows that you can be effortlessly chic, whether wearing classic tailoring or a blouson and polo.
The sophisticated Plaza outing comes together with photographer Ivan Genasi behinds the camera lens. Genasi captures Paul on the Milanese streets as he stops to take in the storied sights. Meanwhile, Paul looks his best, thanks in part to grooming artist Paolo De Vita.
On the fashion front, stylist Luigi Gaballo does not disappoint. Gaballo curates a wardrobe rich with varied colors and quintessential menswear. Suit jackets, polos, Cuban-collared shirting, and more showcase brands like Lardini, Tod's, and Tagliatore.