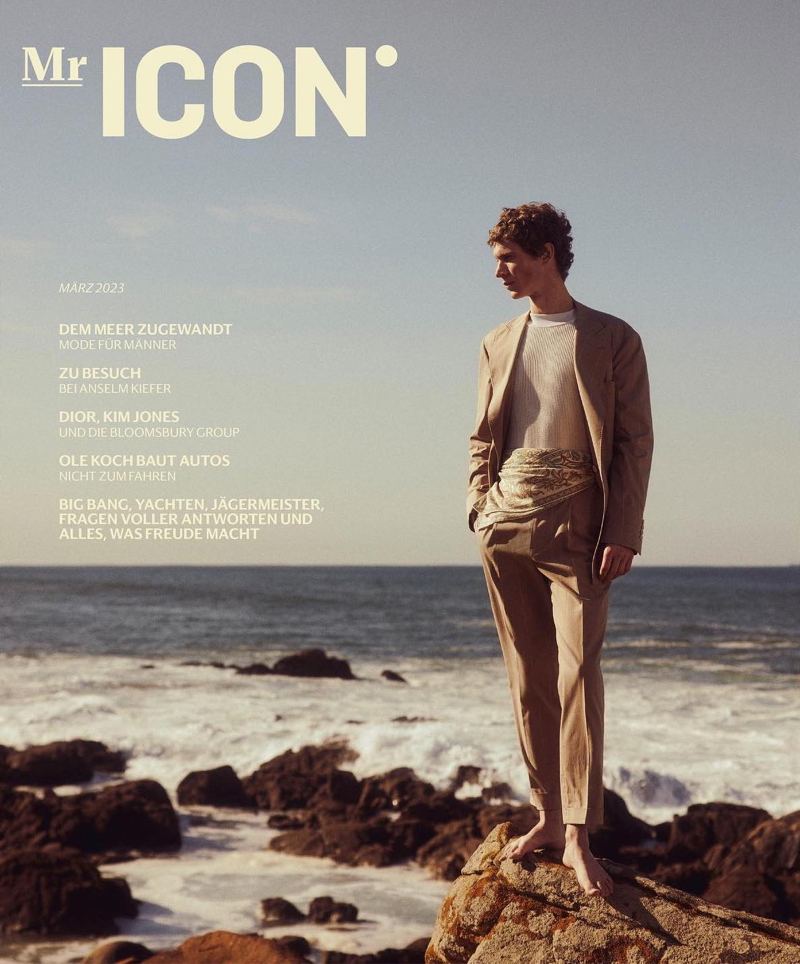 A sensational story unfolds as German model Robbi Gründler graces the cover of Mr ICON magazine, enchanting with his striking presence. The breathtaking shoot takes place in historic Porto, Portugal, featuring the awe-inspiring 2-Star Michelin Casa de Chá da Boa Nova as its backdrop. Max von Treu, the master lensman, captures Robbi's luxurious sojourn in the finest sartorial offerings of the season, exuding a sense of ease and fluidity.
The amazing photoshoot embraces stunning architecture, and von Treu's keen eye for composition lends a crisp and cinematic allure to each frame. In this opulent setting, Robbi's ensembles are meticulously curated by the gifted stylist Alexander Huber. With an impeccable selection from eminent fashion houses such as Prada, Brioni, and LOEWE, Huber crafts an unforgettable wardrobe of sophistication and allure.
Accentuating the style of the shoot, the talented Tina Hoffmann provides immaculate grooming for Robbi. Her expertise coaxes the curly-haired model's visage into a flawless state, enhancing the overall artistic impact of the editorial.