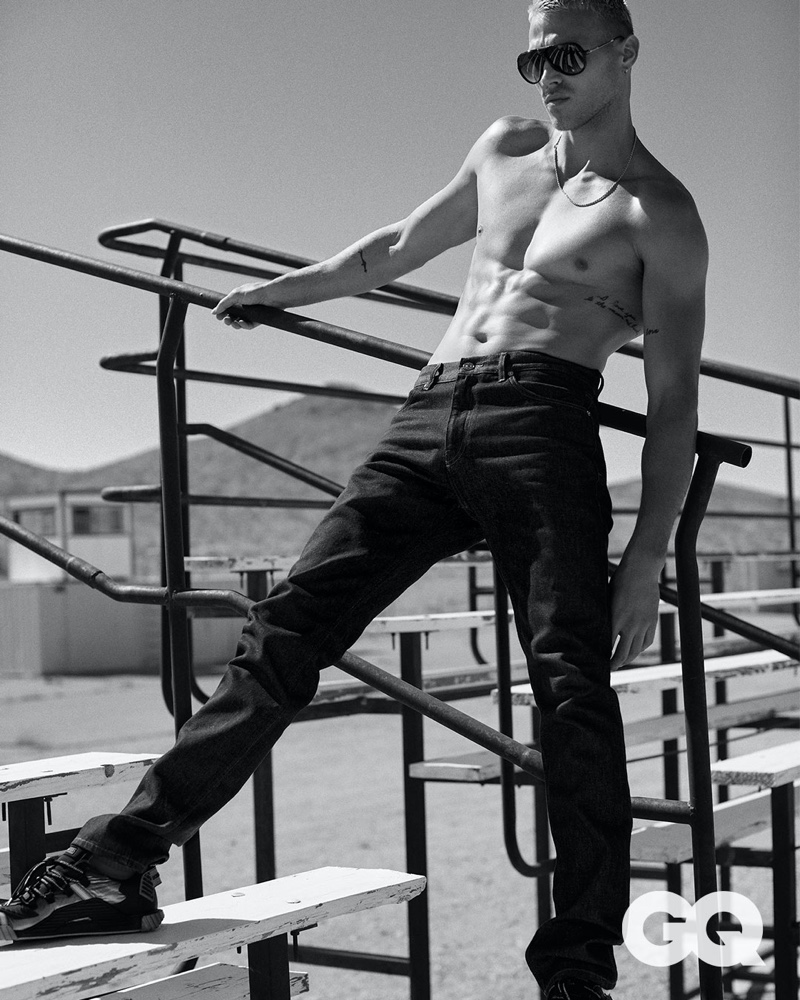 Matthew Noszka graces GQ México's pages with a riveting new story. The Elite model takes to a Californian race track for an outing inspired by his love of extreme sports. Tackling a mix of bold and classic styles, Matthew delivers a rebellious fashion attitude in "No Speed Limit."
GQ México calls on photographer Michael Schwartz to capture one of its latest fashion shoots. Schwartz sets his sights on Matthew, capturing an exhilarating look at the top model and season. A mix of black and white and color images come together for the occasion as Schwartz sets out to reflect a scorching summer day.
Meanwhile, GQ México fashion editor at large, Fernando Carrillo, styles Matthew for the brand-new outing. Carrillo highlights bold fashions, styling the American model in leather, denim, and varied prints. Matthew's wardrobe includes style standouts from brands like Dolce & Gabbana, Fendi, Prada, and Salvatore Ferragamo.