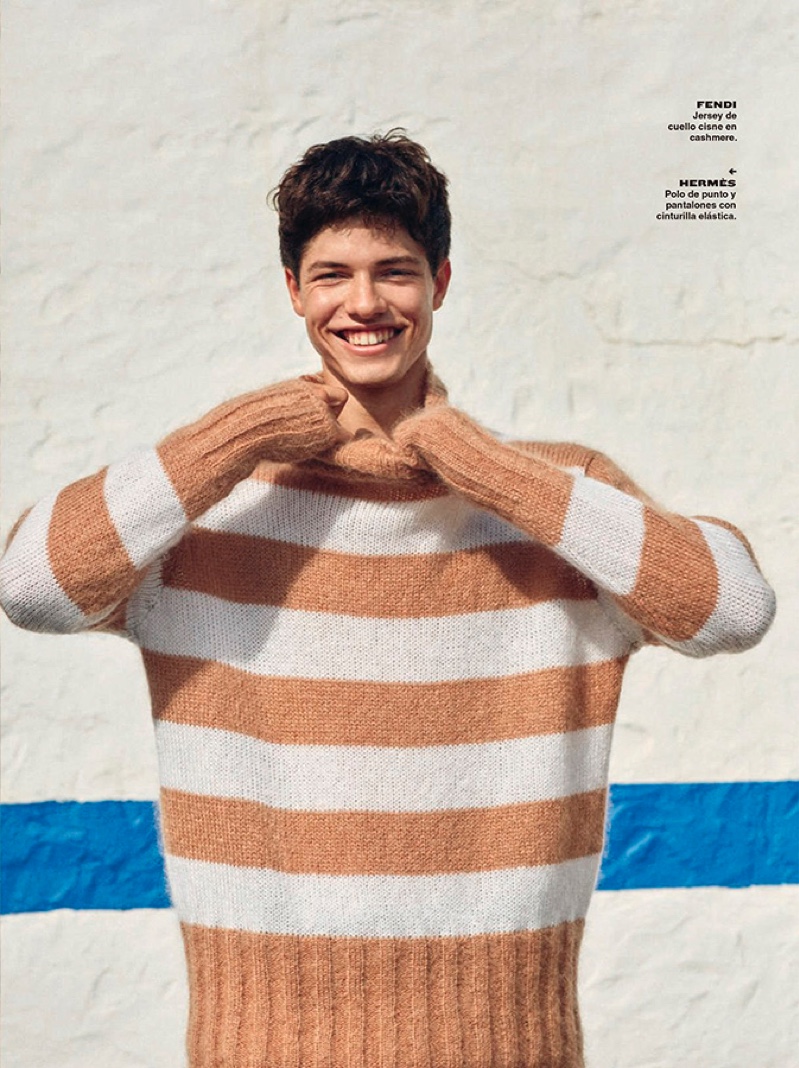 As he poses for Spanish GQ, Nacho Penín exudes great charm. All smiles, the young model gazes out at the beach as he takes in the sights on a sunny day outing. Nacho dazzles in a colorful ensemble of free-spirited clothing cut with playful proportions.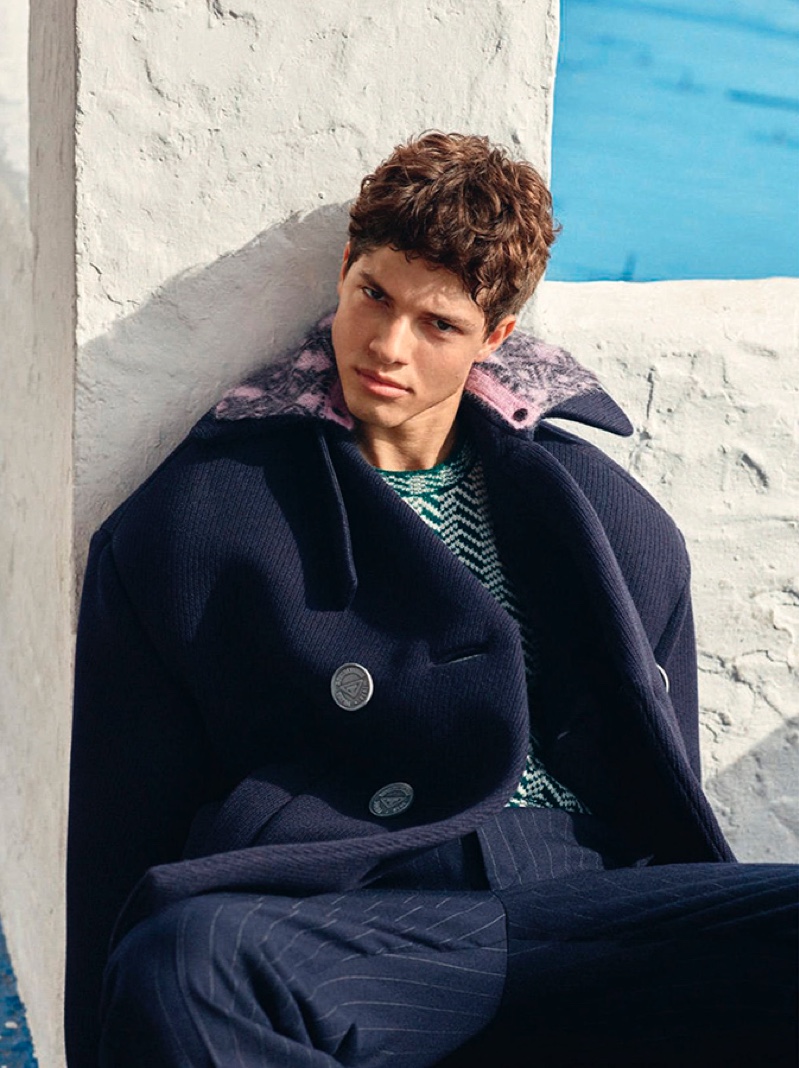 Daniel Riera connects with Nacho for the day's fun outing. Nacho has a sense of whimsy in oversized clothing. A double-breasted blazer from Prada is one of the standout pieces in Riera's collection of images of the Spanish model.
Proportions can go a long way in giving classic menswear a modern edge. Dries van Noten, for example, reinterprets classic tailoring and timeless garments like the striped shirt by experimenting with oversized shapes. Stylist Joana de la Fuente highlights more brands like Isabel Marant and Celine in this exploration of fashion.