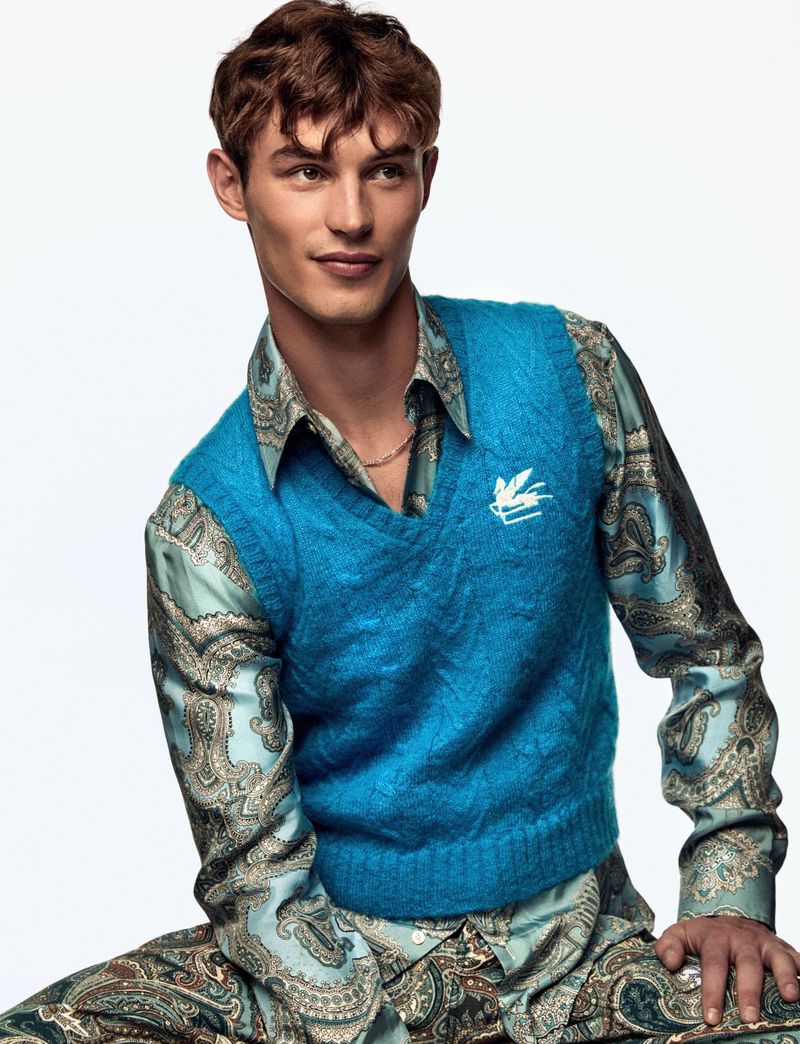 Kit Butler is back with another editorial that is full of charm. In the latest issue of Man About Town, the British model appears inside the magazine. Kit displays colorful and vibrant styles from Etro that matches his great charisma.
Kit is the center of attention on a minimal studio set. Photographer Bartek Szmigulski focuses his camera lens on the top model in a series of infectious images. Kit, who is in the spotlight, captures attention with his ear-to-ear grin.
Meanwhile, fashion stylist Kieran Fenney is in charge of the wardrobe for the fashion shoot. In honor of Etro's bohemian spirit, Fenney has put together a collection of mix-and-match looks that highlight rich colors, paisley prints, and more. Knit sweaters, dark denim, silk shirts, and other garments come together for the occasion.