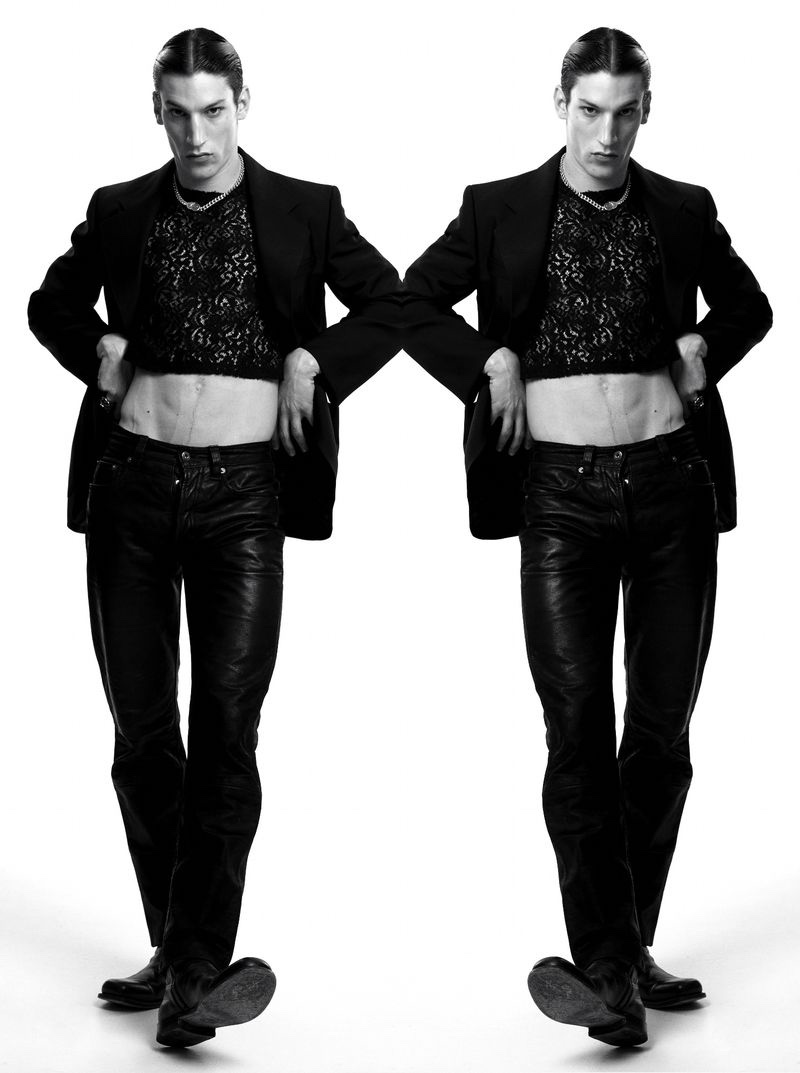 Iasonas Laios commands attention with his latest story. He graces Esquire España's latest issue with a black and white editorial. Fede Delibes photographs Iasonas for the occasion.
The outing tackles bold, modern style. Fashion editor Álvaro De Juan pulls together a black and white wardrobe for the photo shoot. Leather, lace, satin, and more come together for the lineup.
Taking up the spotlight, Iasonas wears brands like Dsquared2, Versace, and Dries Van Noten. Meanwhile, Delibes amplifies the fashion color palette with his use of black and white photography. Hairstylist Manu Fernandez adds to the mood as well with slicked-back hairstyles.