A familiar face in the fashion scene, whether he's posing for H&M or Todd Snyder, model Geron McKinley is back in the spotlight. The American model stars in a feature for At Large. Photographer Randell Mesdon captures the outing. Meanwhile, stylist Paul Sinclaire outfits Geron in spring-summer 2018 pieces from Burberry.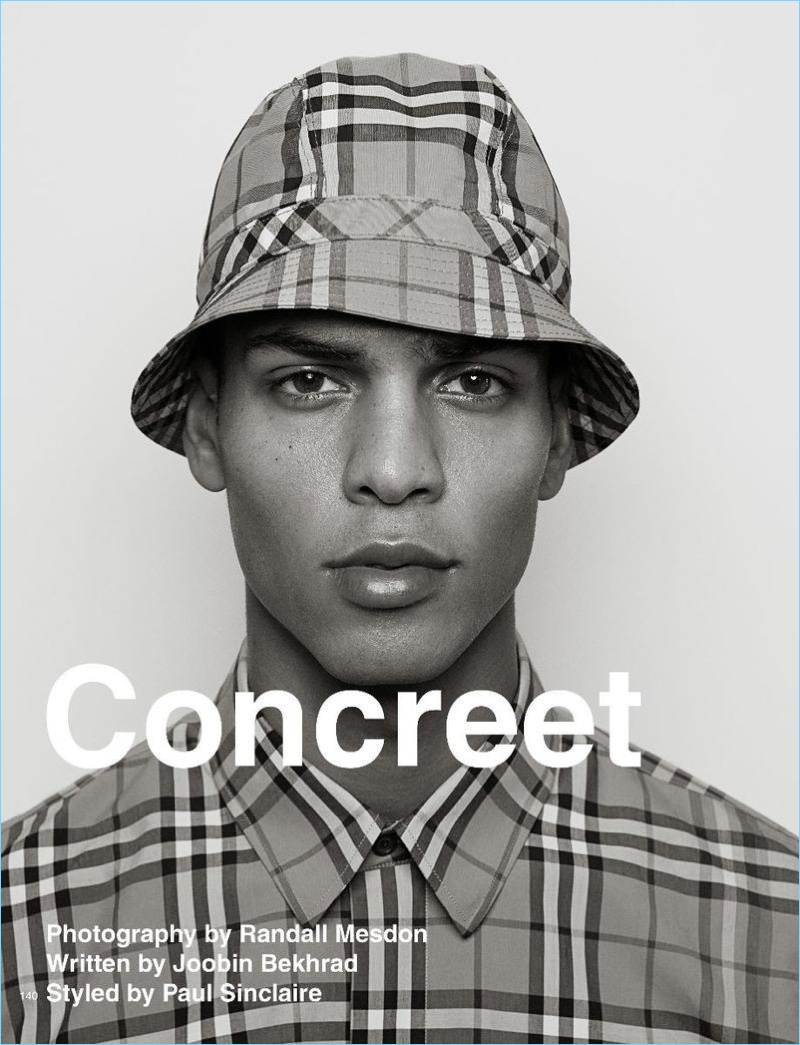 Geron also has the opportunity to discuss his charity fashion label Concreet. The organization was established with the goal of providing funding and scholarships to residents of his hometown of Compton. When I was a kid, I struggled, says Geron. Growing up, there weren't really any promises that were like, Oh yeah! This is for sure! [There wasn't anyone] who was really willing and ready to give me an open hand.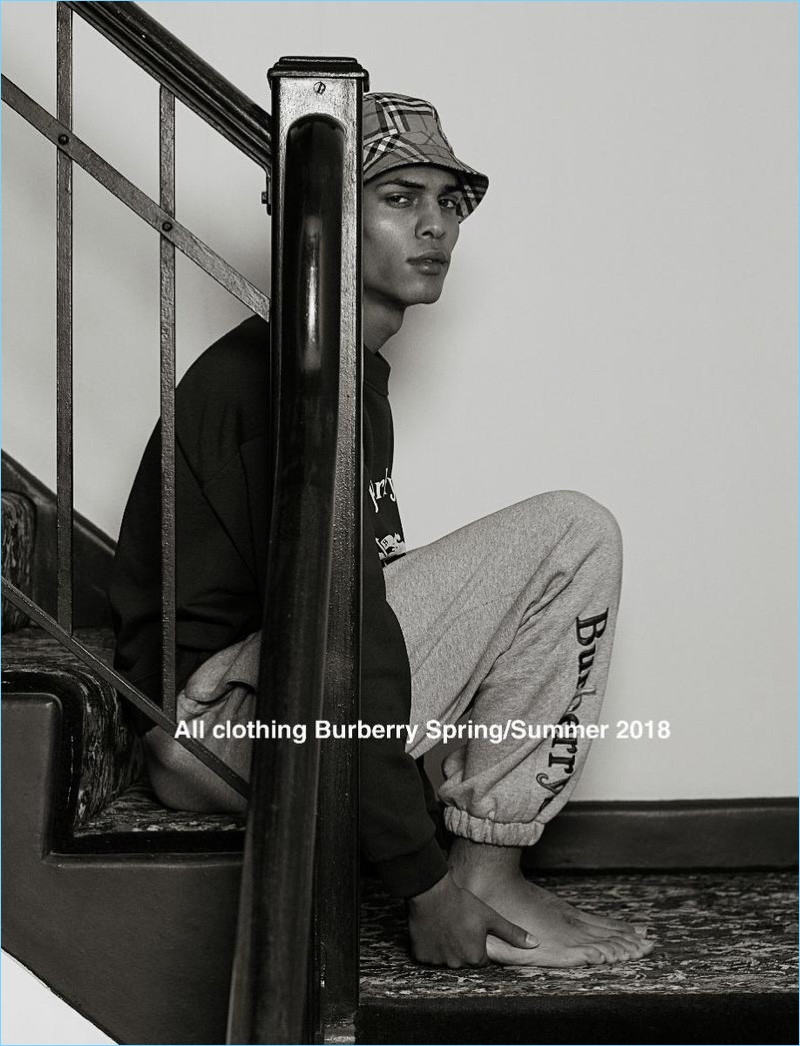 The top model continues, So for me, growing up, I was just kind of ready to help somebody else and let somebody else know, OK–there's somebody else here to help you. I think that really dictated how I am now…No one wants to see anyone do better. I'm kind of the opposite.