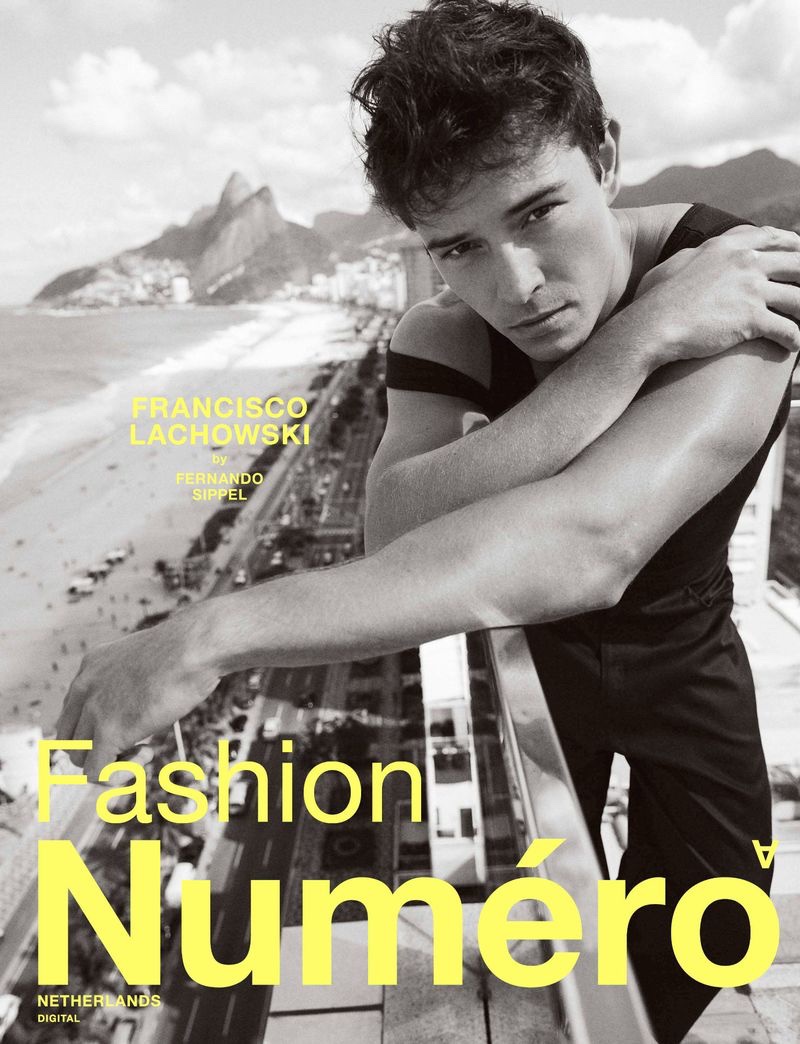 Francisco Lachowski, the celebrated Brazilian model, once again joins forces with photographer Fernando Sippel, this time for an engaging beach story in Numéro Netherlands. Captured against the scenic backdrop of Rio de Janeiro, Francisco is portrayed in a series of images that mirror the ease and relaxation of summer.
Through Sippel's lens, the viewer can witness Francisco's quiet charisma in a mix of color and black-and-white images. The settings transition smoothly from sun-kissed beaches to intimate indoor scenes, where Francisco's carefree energy shines through.
Styling the model for this excursion, Lucas Magno pulls together a wardrobe that balances relaxed and fitted proportions. The ensembles include clothing such as wide-leg pants, a timely knit polo, swim briefs, and linen tailoring. The outfits reflect the breezy atmosphere of the beach, presenting Francisco in a light that is nothing short of picture-perfect.