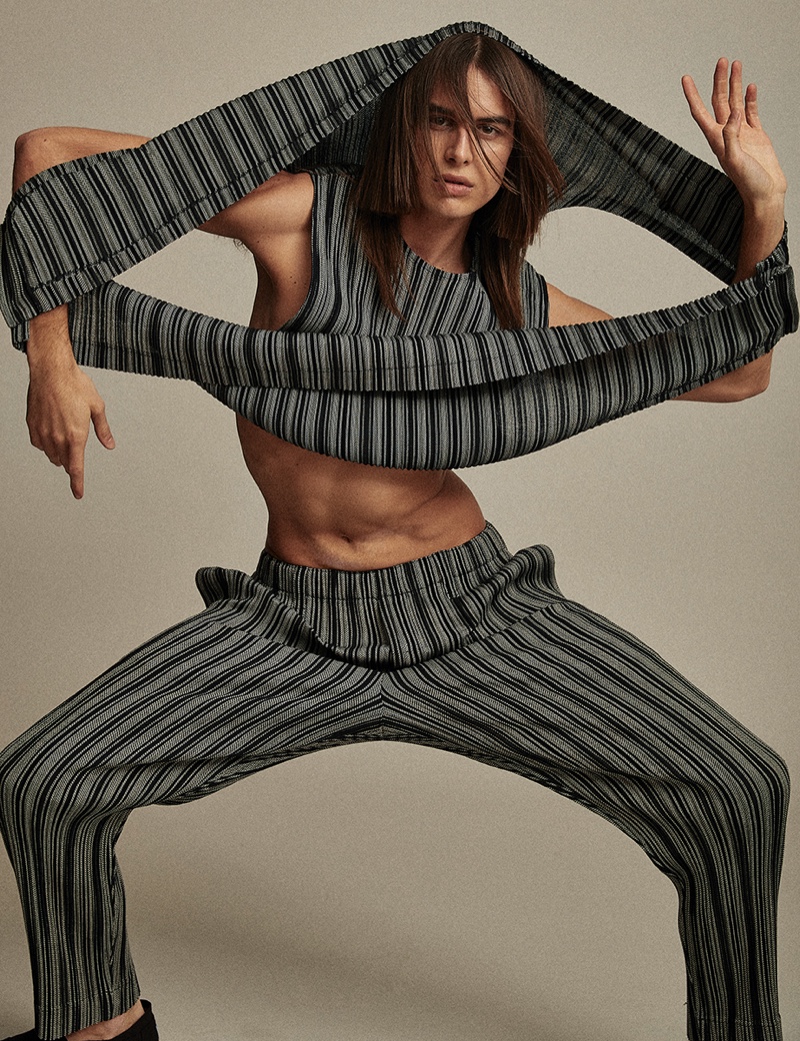 If you see Fernando Casablancas in his latest shoot for Glass Man, you will see quite the exhibition of model poses. On the heels of his appearance in Chrome Hearts' recent campaign with his husband Jordan Barrett, Fernando stars in a story called "Boys in Black Cars" as a lone protagonist. Fernando's inspiring spring wardrobe for the occasion includes a mix of prints and textured fabrics.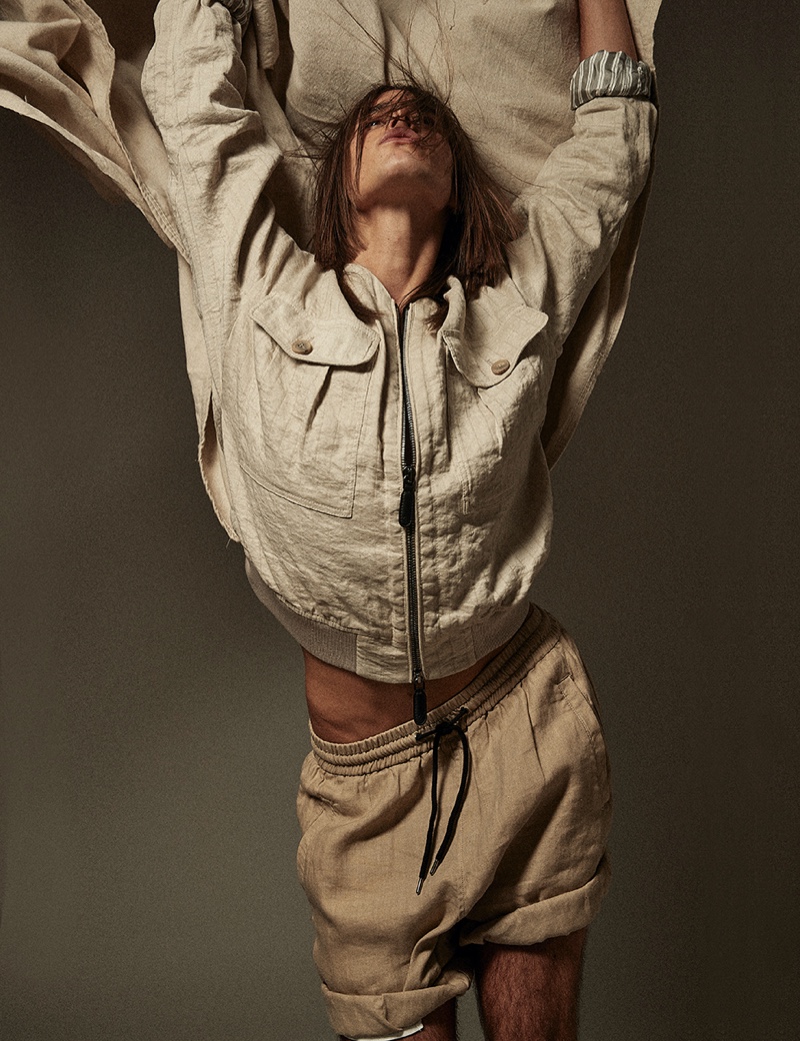 David Roemer (Atelier Management) photographs Fernando Casablancas for the spring issue of Glass Man magazine. Fernando transitions from one look to the next with particular ease and elegance. During this time, Roemer takes a series of dynamic photos that combine color with black-and-white photography.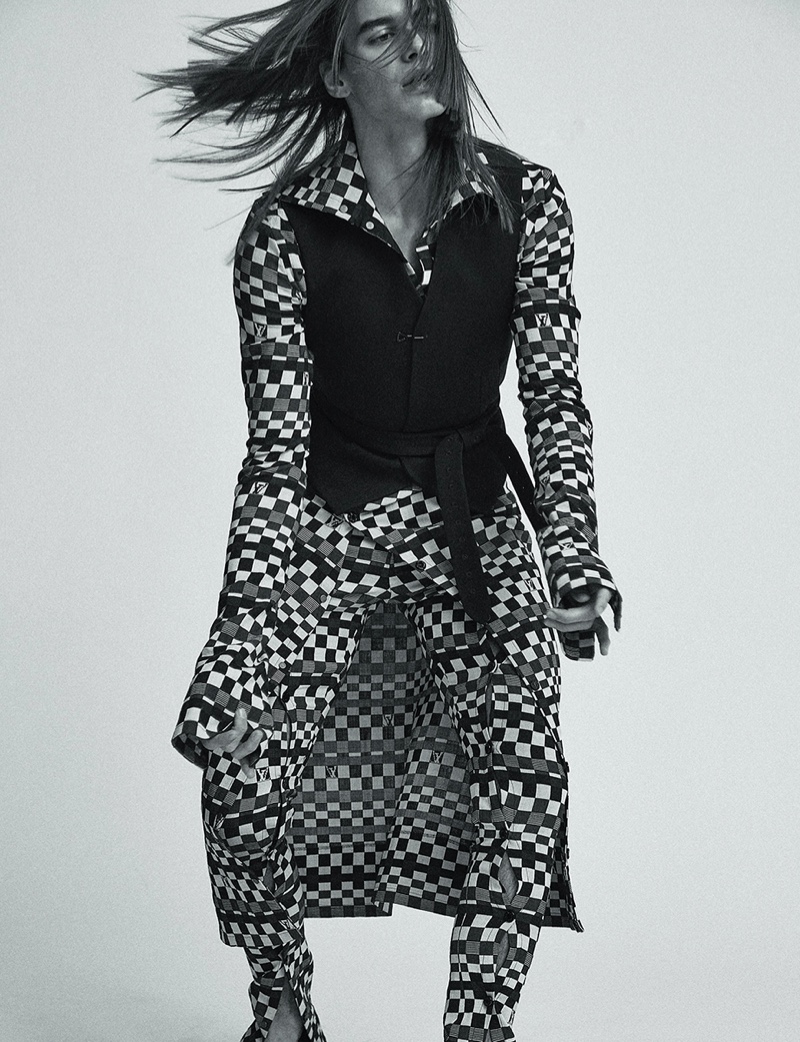 Christopher Campbell collaborates with Glass Man to style the magazine's latest fashion spread, which stars Fernando Casablancas. Campbell has put together a wardrobe mix of printed and neutral pieces with woven fabrics to keep things interesting.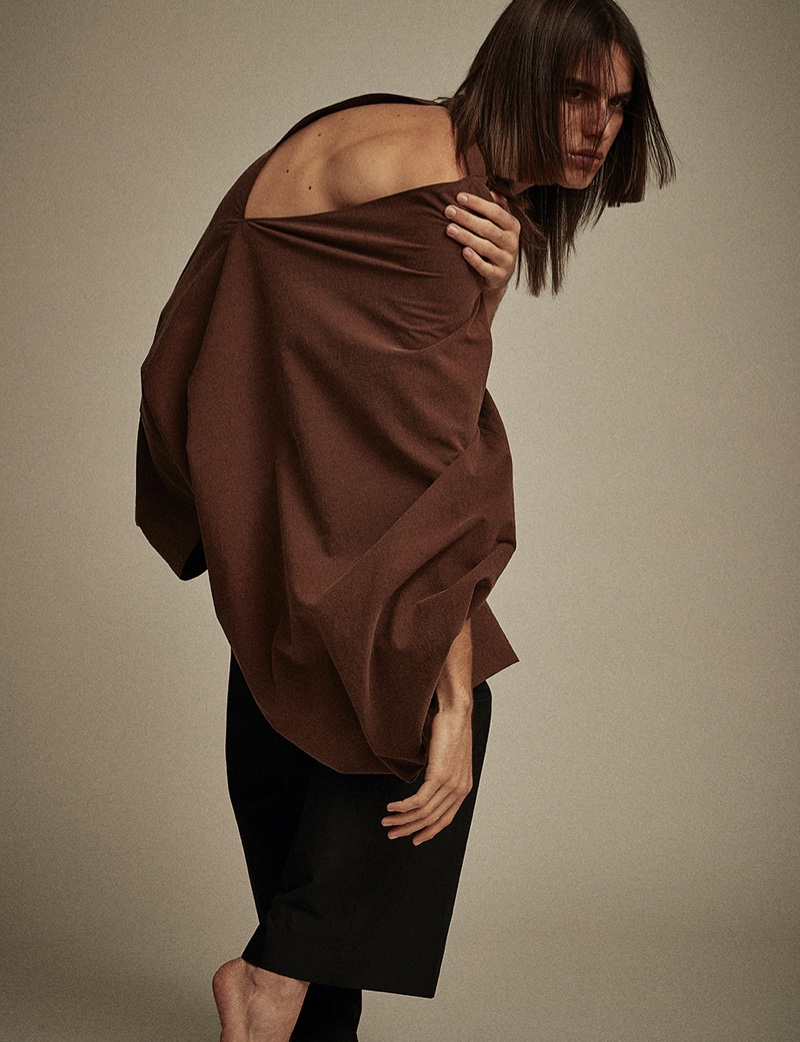 For the occasion, Campbell highlights brands such as Alexander McQueen, Saint Laurent, and Dior Men. Meanwhile, hairstylist Michael Thomas Lollo (Atelier Management) takes things up a notch by giving Fernando a flat-iron straight hairstyle while Christine Cherbonnier (Atelier Management) looks after grooming.