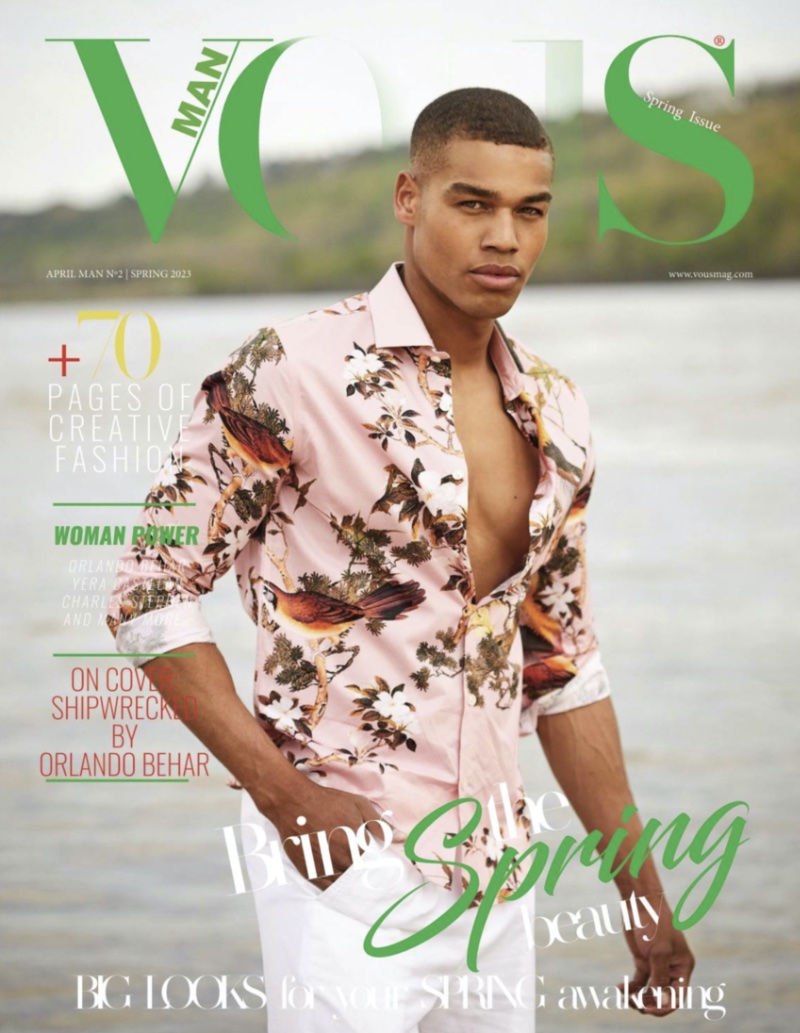 Capturing the essence of spring 2023, Damian Baugh headlines Vous Man's most recent issue, exuding an air of effortless style. Adorning the cover, Damian sports a chic Murano bird print long-sleeve shirt, impeccably tailored for a slim-fit silhouette.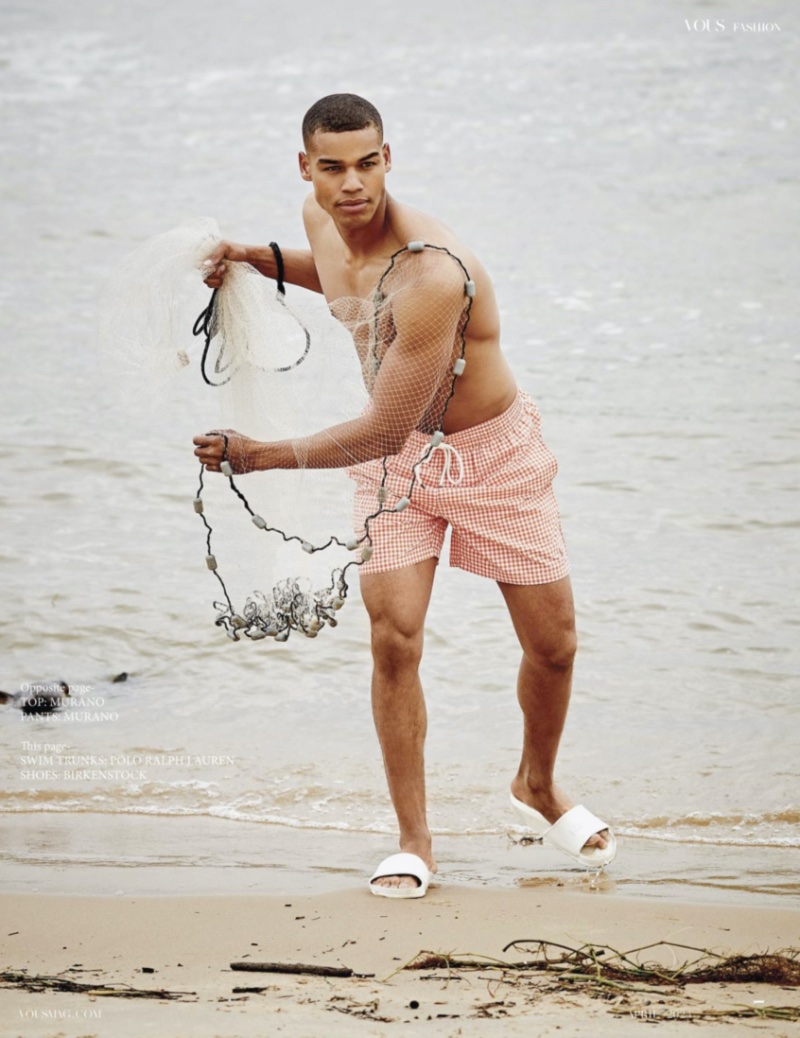 Embracing the balmy allure of a beach escapade, the towering 6′ model collaborates with photographer Orlando Behar, who immortalizes Damian's relaxed day out. Curated by the discerning eye of stylist Julia Rippey, the shoot showcases an eclectic mix of vibrant beachwear that marries form and function.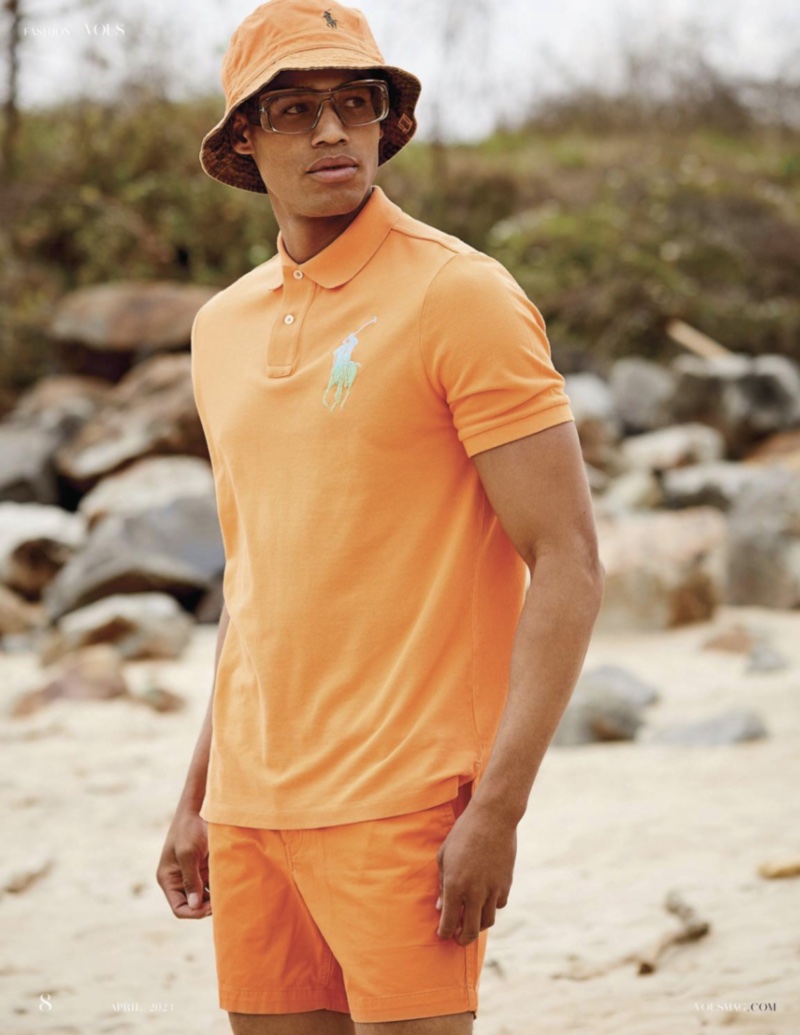 In a parade of style excellence, Damian slips into an array of swim shorts, vibrant prints, and versatile leisurewear, presenting fashions from brands like POLO Ralph Lauren, Psycho Bunny, and Cremieux. The resulting imagery exudes a breezy sophistication, epitomizing spring's nonchalant yet refined spirit.