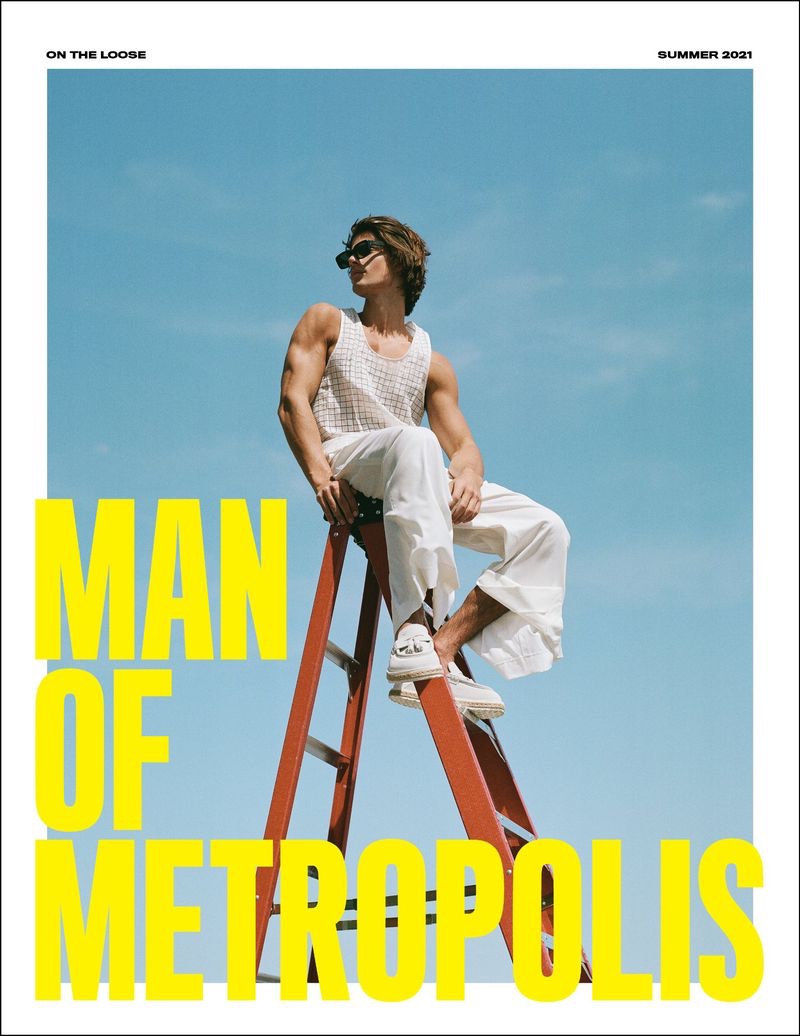 Corrado Martini is 'On the Loose' for Man of Metropolis' summer issue. The TikTok star and model carries a certain charisma that evokes elements of the nineties supermodel. Starring in a cover shoot, Corrado splits his time between the studio and a rooftop.
Brendan Wixted turns up the contrast and photographs Corrado from varying angles. Encouraging movement, Wixted pulls out a young and fun spirit. Meanwhile, eclectic style reigns with a bold wardrobe.
Stylist Torian Lewin pulls together adventurous pieces from a variety of fashion brands. Lewin outfits Corrado in everything from pleated shorts and relaxed tanks to striped menswear. Front and center, Corrado wears brands like Levi's, Christian Wijnants, and Dior Men.