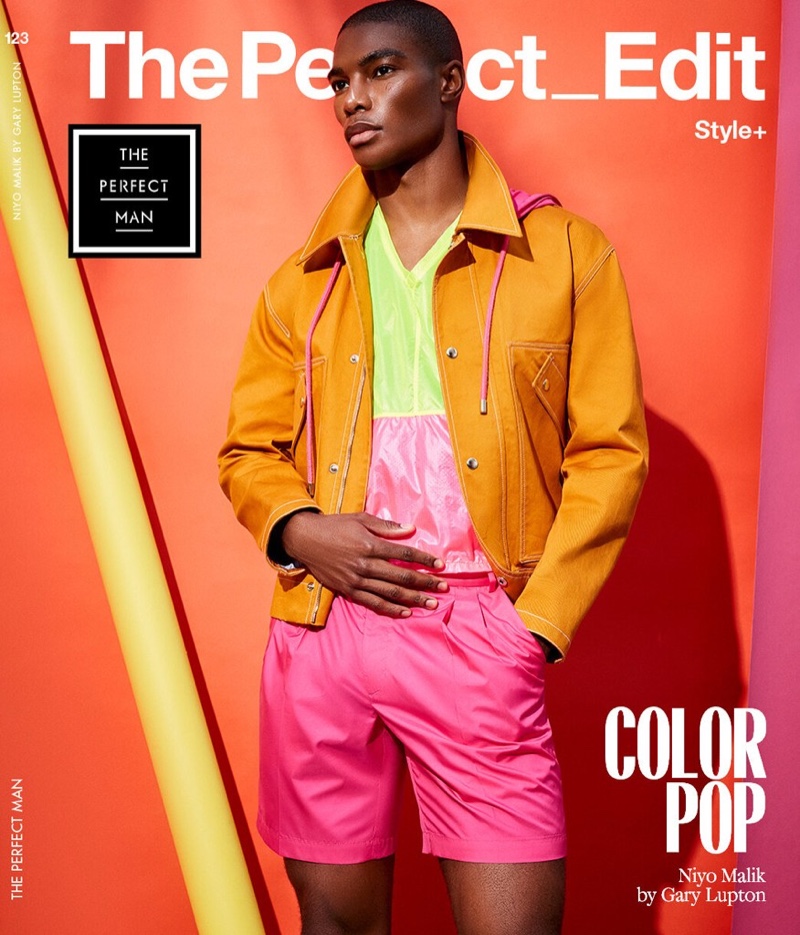 The Perfect Man's summer edition heats up with a vibrant fashion shoot. Niyo Malik shines in the spotlight as he graces two covers for "The Perfect Edit." Adding joy to the season, Niyo sports exuberant fashions for the accompanying story entitled "Color Pop."
A lively set mirrors the dynamic energy of a spirited summer. It's here that Gary Lupton (Atelier Management) photographs Niyo. Working with lighting to mimic the sun's rays, Lupton captures colorful images that resonate with joy.
Not to go unnoticed, a bold wardrobe is present for The Perfect Man shoot. Stylist Cory Kelly blends leisure and sophistication with several covetable ensembles. Kelly outfits Niyo in brands such as AKNVAS, Teddy Vonranson, and Levi's.