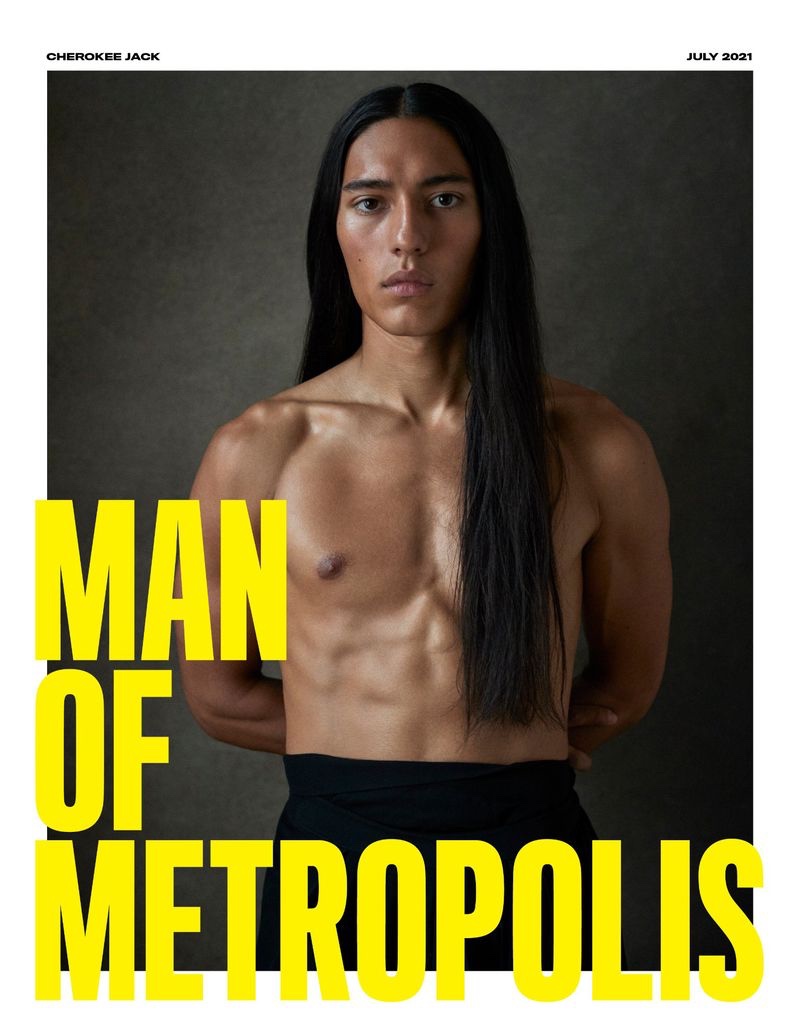 Cherokee Jack has a commanding presence as the latest cover star of Man of Metropolis. He wears Saint Laurent trousers for the cover image. Taking to the studio, the Ford model appears in a striking new story lensed by photographer Richard Phibbs.
Simplicity and elegance work hand in hand as Phibbs graces us with classic studio portraits. Front and center, Cherokee captivates in stunning photos. Stylist John Moore works, assisted by Devon Nichols, to pull together an incredible wardrobe.
Varied menswear ranges from embellished tailoring in relaxed proportions to bold dandy styles, dressed in vibrant prints. Moore showcases designer brands like Gucci, Dolce & Gabbana, and Alexander McQueen. Meanwhile, Louis Angelo is responsible for grooming, giving Cherokee chic hairstyles.