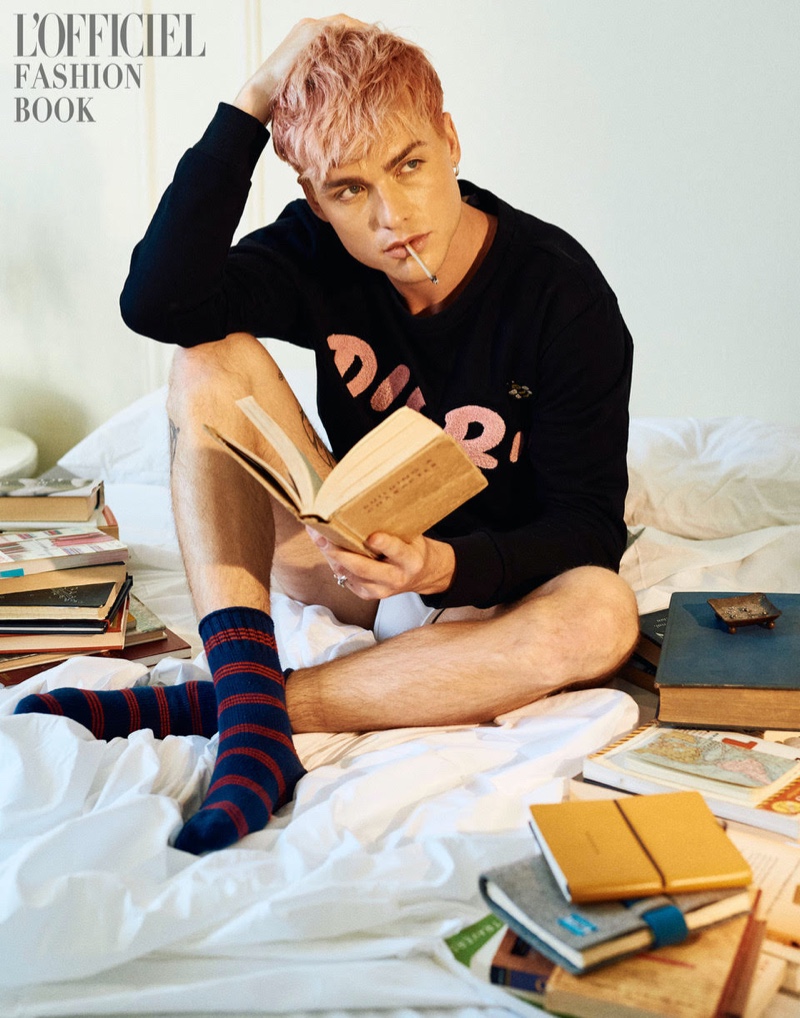 It's anything but an ordinary morning for Dakota Griffin as he stars in a new fashion story. The American model turns heads, donning statement looks for L'Officiel Fashion Book. Dakota steps out for a trip to the local convenience store and inspires a moment.
Edgar Vazquez photographs Dakota for the occasion. Vazquez keeps the shoot fresh by opting out of the studio and alternating between various locations. Scenes such as relaxing in bed or stopping by the store offer the bold fashion editorial a grounded quality.
Meanwhile, Victor Lopez styles the L'Officiel Fashion Book outing. Lopez pieces together a designer wardrobe with eclectic aesthetics that are guaranteed to get a second look. Front and center, Dakota stands out in brands like Burberry, Cheng-Huai Chuang, and Moncler.