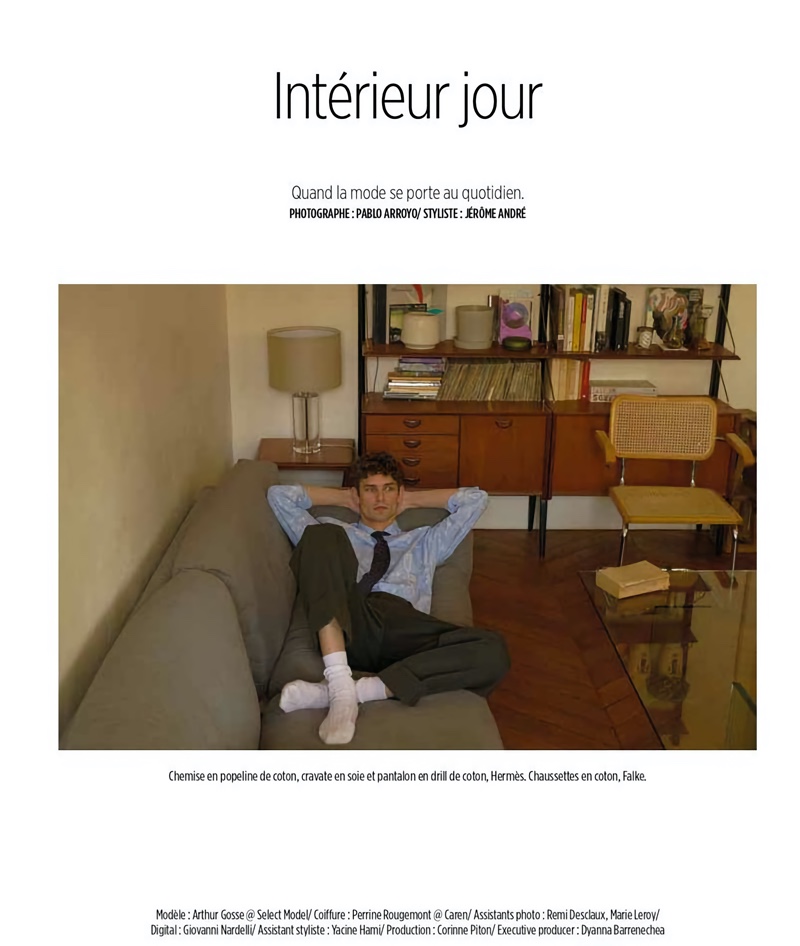 Le Point magazine finds beauty in daily attire for one of its recent stories. Arthur Gosse appears in an editorial entitled "Intérieur Jour" or "Interior Day" as he retreats indoors for the occasion. The French model enjoys the comforts of home while modeling a stylish wardrobe for work and leisure.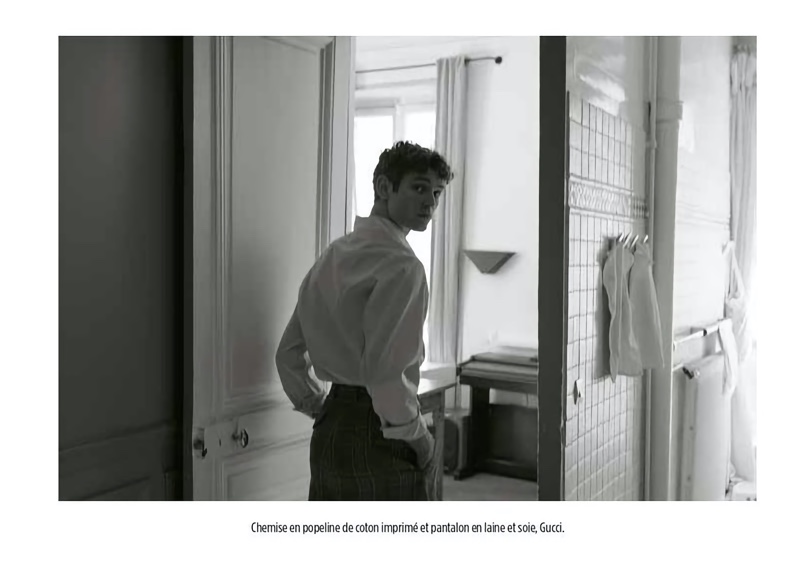 Pablo Arroyo works once again with Arthur Gosse for the pages of Le Point. Arroyo had already captured Arthur for Les Echos Serie Limitée. Today, Arthur is once again at ease in front of Arroyo's camera lens. Arroyo photographs the top model and shares both color and black-and-white shots.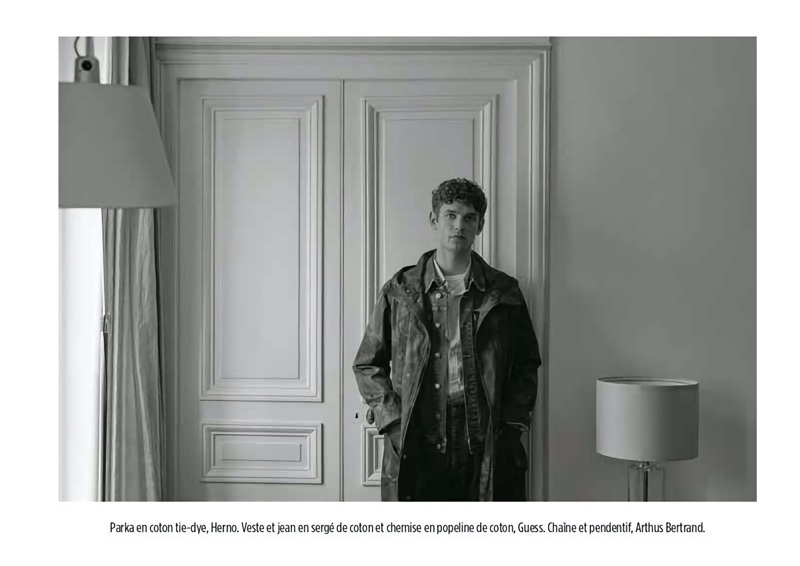 For Le Point magazine, Jérôme André styles Arthur Gosse in timeless looks. Denim jeans, t-shirts, sweaters, button-down shirts, and other pieces combine to form classic ensembles. Andre emphasizes fashion labels such as Dior Men, Fursac, and Balenciaga for the fashion shoot.