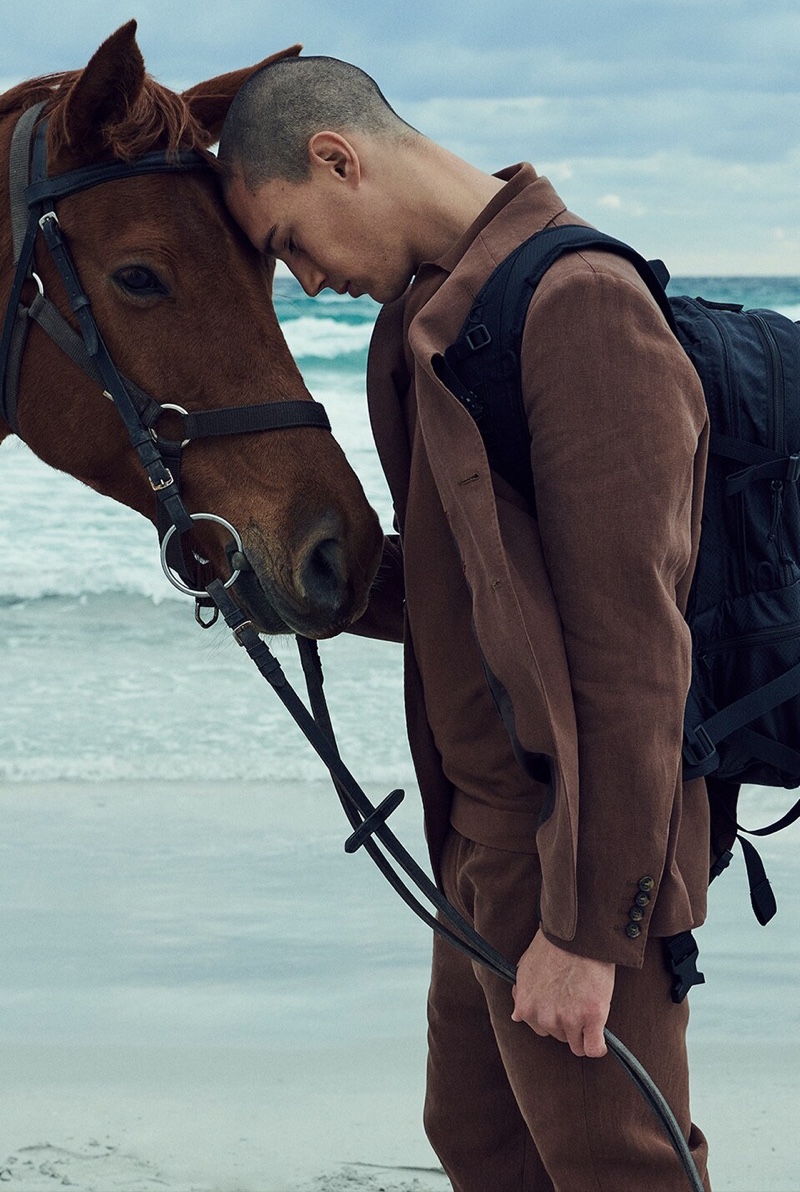 Luisaviaroma celebrates "Nature's Ethereal Beauty" with a spring-summer 2021 fashion editorial. The story stars model Alvaro Pujol. Taking up residence in front of photographer Max Cardelli's lens, Alvaro models several of Luisaviaroma's newest arrivals.
The summer-ready wardrobe comes together at the hands of Luisaviaroma senior stylist Giuditta Goffredo and junior stylist Flaminia Mineo. The pair highlights an eclectic array of brands. Featured labels range from Kenzo and Saint Laurent to Jacquemus.
Alvaro stands out in the selected numbers as he explores the beauty of nature. Cardelli captures a dreamy landscape as he embraces cool and warm tones that tell the story of a refreshing beach day. Front and center, Alvaro inspires in pieces ideal for a summer getaway.