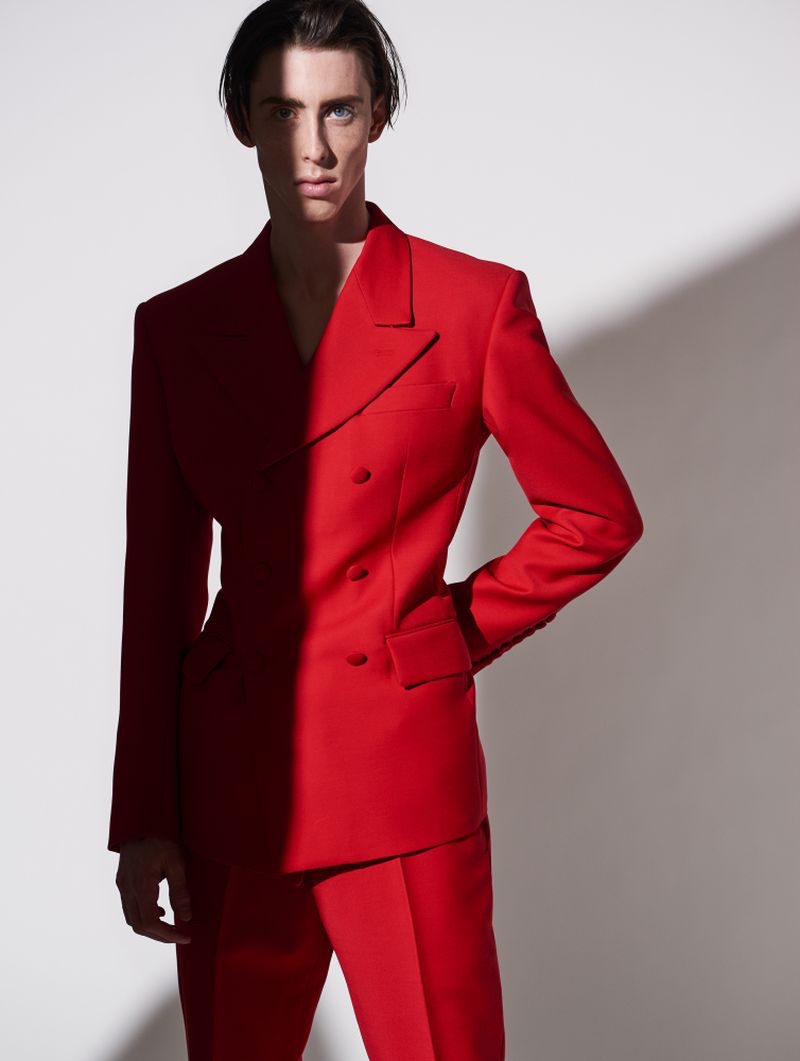 L'Officiel Hommes Maroc delivers a stunning new story. The outing features the work of stylist Farouk Chekoufi, who tackles eclectic designer style from the spring-summer 2021 collections. Chekoufi outfits model Rodrigue Durard for the photoshoot.
Rodrigue plays quite the style chameleon as he appears before photographer Yannick Leconte. From formal numbers to casual staples, Rodrigue easily inspires. He wears everything from Bally and Celine to Saint Laurent.
Meanwhile, Leconte complements Chekoufi's style narrative by turning up the visual drama. The story's background alternates between red and white. Hitting the studio, Leconte photographs Rodrigue with hard shadows that bring a modern element to the overall images.