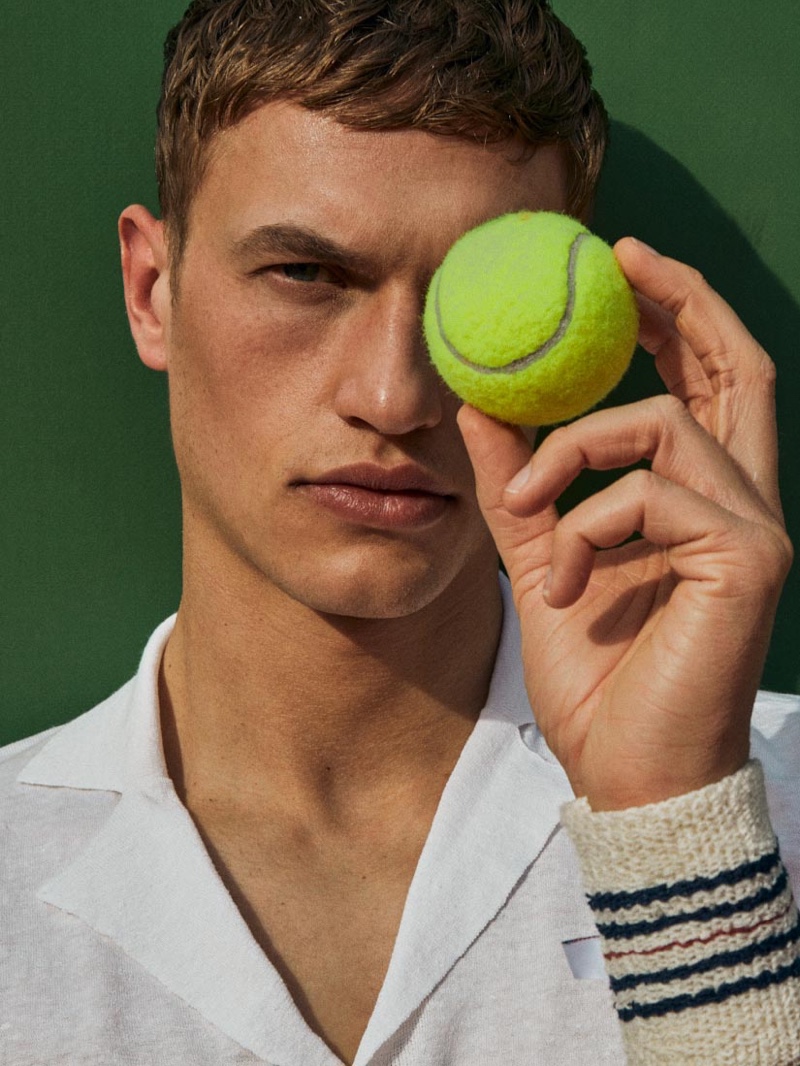 Olga Rubio Dalmau returns to Masculin Journal for spring-summer 2022. Dalmau, who shot Julian Schneyder last year, is back with a beautiful shoot starring three models. The spotlight is shared for the occasion by Paul François, Gabriel Pitta, and Alberto Perazzolo. The trio inspires in a wardrobe that mixes a sporty vibe with a sleek approach to men's fashion.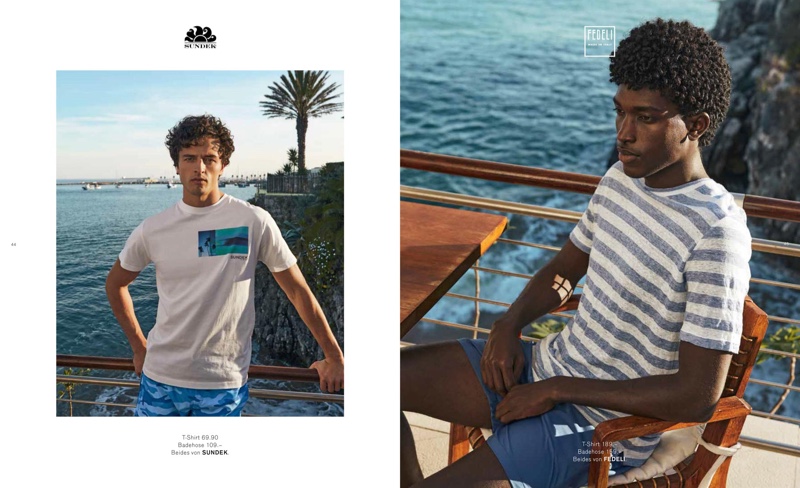 This season, Masculin Journal features incredible elegance with time spent at the beach, poolside, and tennis court. Olga Rubio Dalmau captures Paul, Gabriel, and Alberto in a series of relaxed and tailored outfits. Dalmau photographs the outing with a combination of black-and-white and color shots, playing with lighting to create striking images.
For Masculin Journal, Roswitha Wieser styles Paul, Gabriel, and Alberto. The must-have garments range from a sleek linen blazer and printed swim shorts to hooded pullovers and a polo shirt. Meanwhile, prominent fashion brands include AMI, Missoni, and Sundek.