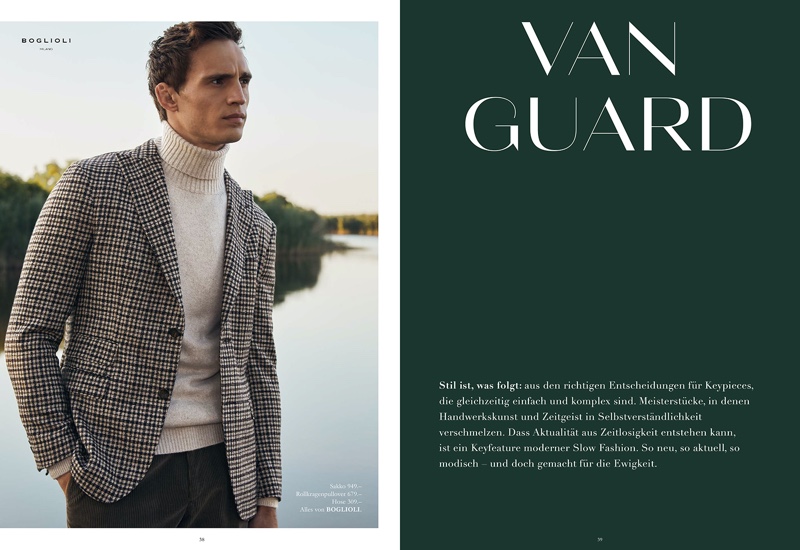 Julian Schneyder is a fall muse as he stars in a new advertorial. The Austrian fashion model graces Masculin Journal's pages for the season. Quintessential style steals the show, with Julian sporting a classic wardrobe of smart menswear.
The outing unfolds as lensed by photographer Olga Rubio Dalmau. Stepping outdoors, Dalmau captures Julian from his best angles, serving up a series of striking images. A mix of color and black and white images highlight a timeless appeal seen in this season's must-have fashions.
The selection comes together at the hands of stylist Pablo Patane. Styling Julian for Masculin Journal's fall-winter 2021 edition, Patane showcases knitwear, tailoring, outerwear, and more. Featured brands range from Eleventy and C.P. Company to Tagliatore and Belstaff.