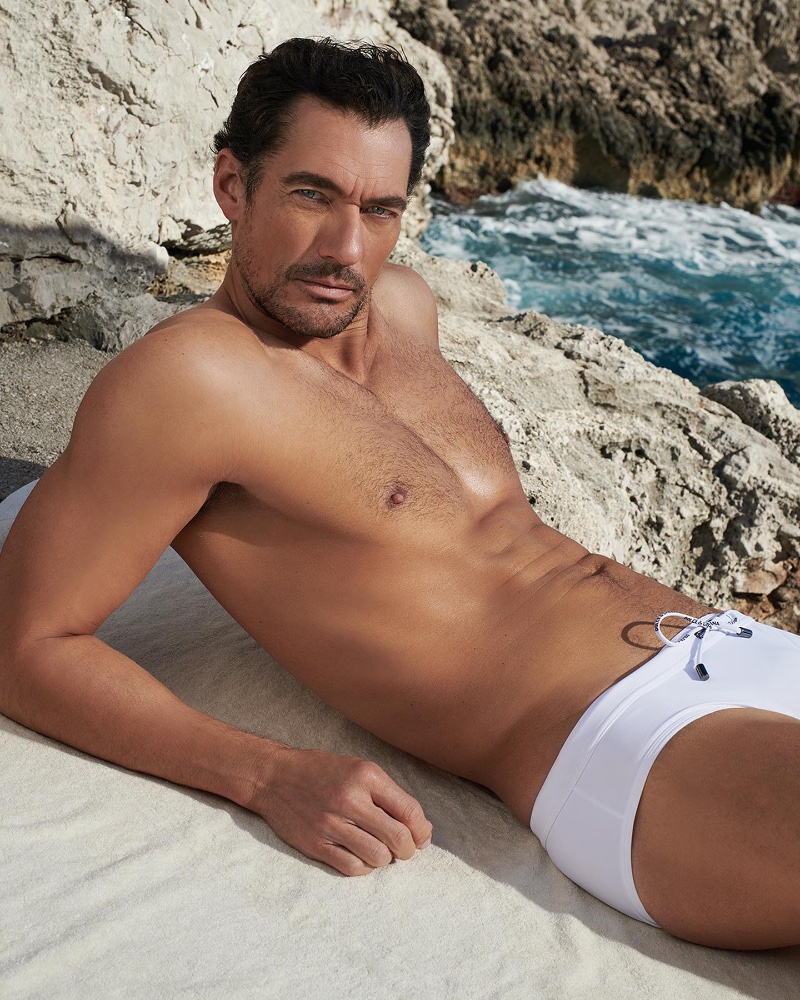 Embracing the allure of an idyllic Italian getaway, Dolce & Gabbana reintroduces the iconic Light Blue fragrance with a seasonal twist—Dolce & Gabbana Light Blue Summer Vibes. Encased in a limited-edition bottle adorned with the brand's traditional majolica print, the pour homme eau de toilette evokes images of a love-filled Capri escapade.
Dolce & Gabbana Light Blue Summer Vibes Campaign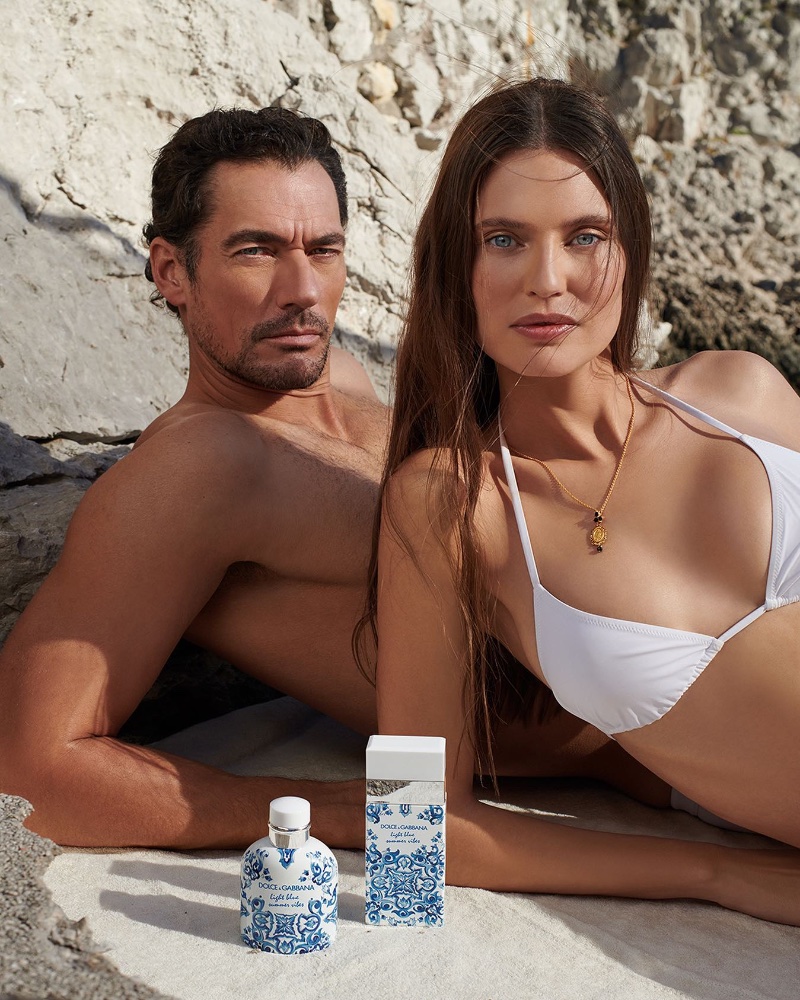 The star-studded campaign for the new fragrance reunites Dolce & Gabbana's leading faces, David Gandy and Bianca Balti, to ignite the magic of the scent. The duo, captured through the lens of Steven Brahms, breathes life into the fragrance with a captivating series of photos and a commercial.
David Gandy, who has previously braved the slopes for the 2017 Light Blue winter campaign, returns to a sun-soaked backdrop reminiscent of the iconic 2007, 2010, and 2013 campaigns. No stranger to his signature white swim briefs, Gandy exudes effortless charm alongside Balti as they rekindle the romance of the Light Blue story.
The narrative is amplified with the soulful melodies of Parlami d'Amore Mariu by Achille Togliani, setting the scene for a sultry Italian summer. In the world of Dolce & Gabbana, love, luxury, and laughter permeate the warm air—a sensation echoed in Brahms' beautiful images of the model couple sharing tender moments.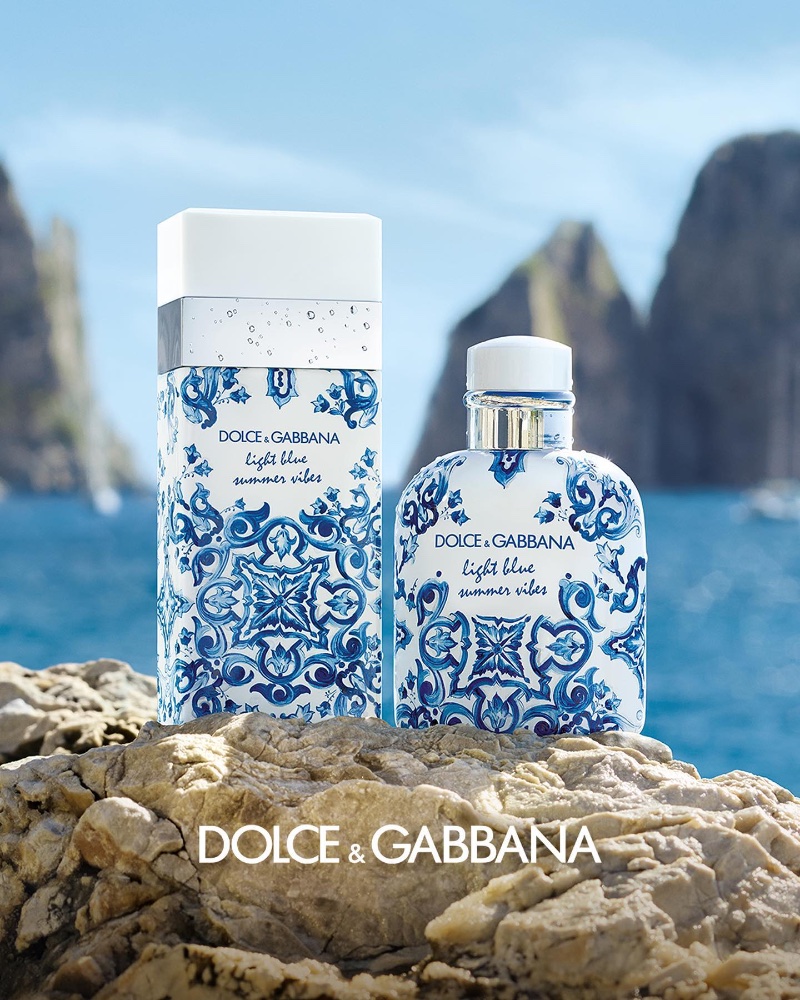 Master perfumer Alberto Morillas is the creative genius behind Dolce & Gabbana Light Blue Summer Vibes. The scent brings your senses a touch of Mediterranean summer, coupling citrus, and woody notes in a captivating composition. Sicilian lemon punctuates the top notes, offering a lively introduction to the fragrance.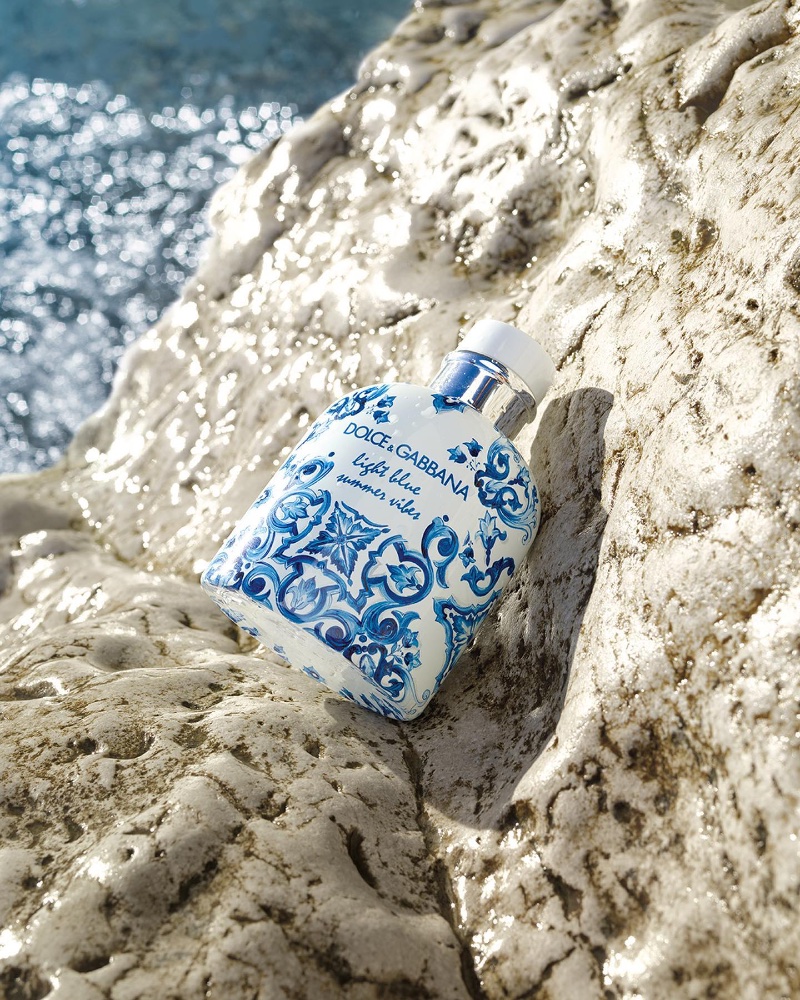 Meanwhile, the heart note of Cypress mingles effortlessly with a base of Amber Wood, yielding a scent that is as charming as a sun-drenched Italian landscape. Summer Vibes is a nod to the iconic Light Blue fragrance, adding its unique twist and capturing the joyous spirit of Italian holidays.