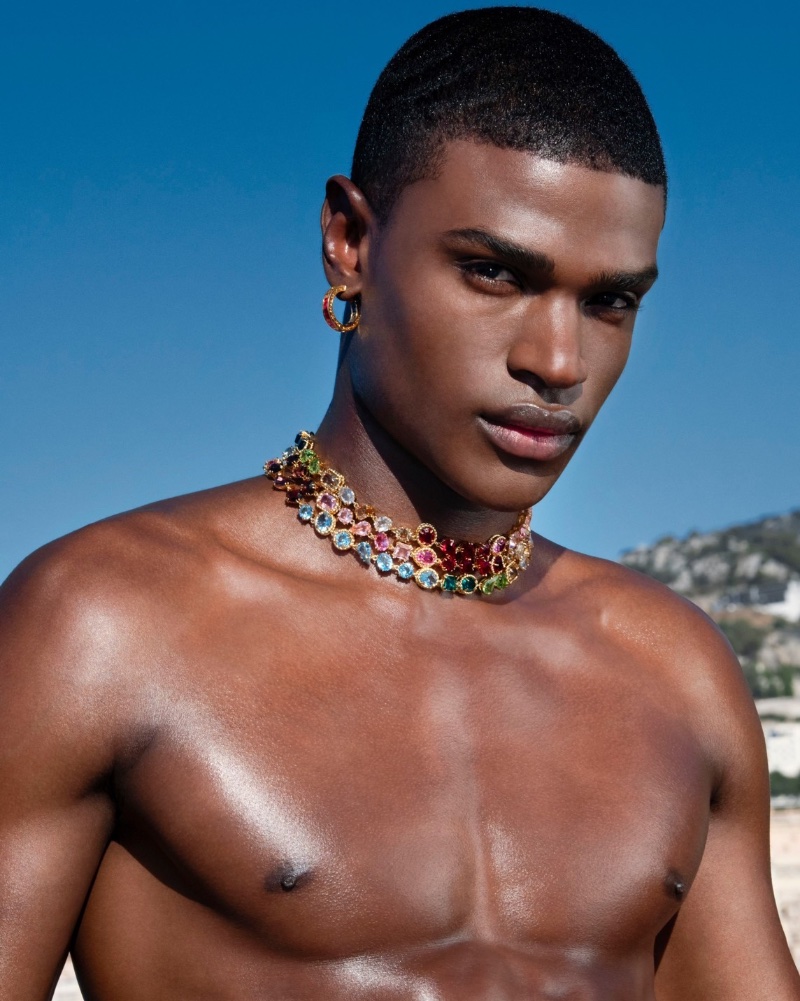 Dolce & Gabbana dazzles us with its alluring new Rainbow Collection of fine jewelry. Models Rafael Mayers and Gaia Schiralli take the spotlight. At the same time, they enjoy a relaxing yacht day on idyllic Sicily's waters, making for an effortlessly exquisite ad campaign that captivates at first sight.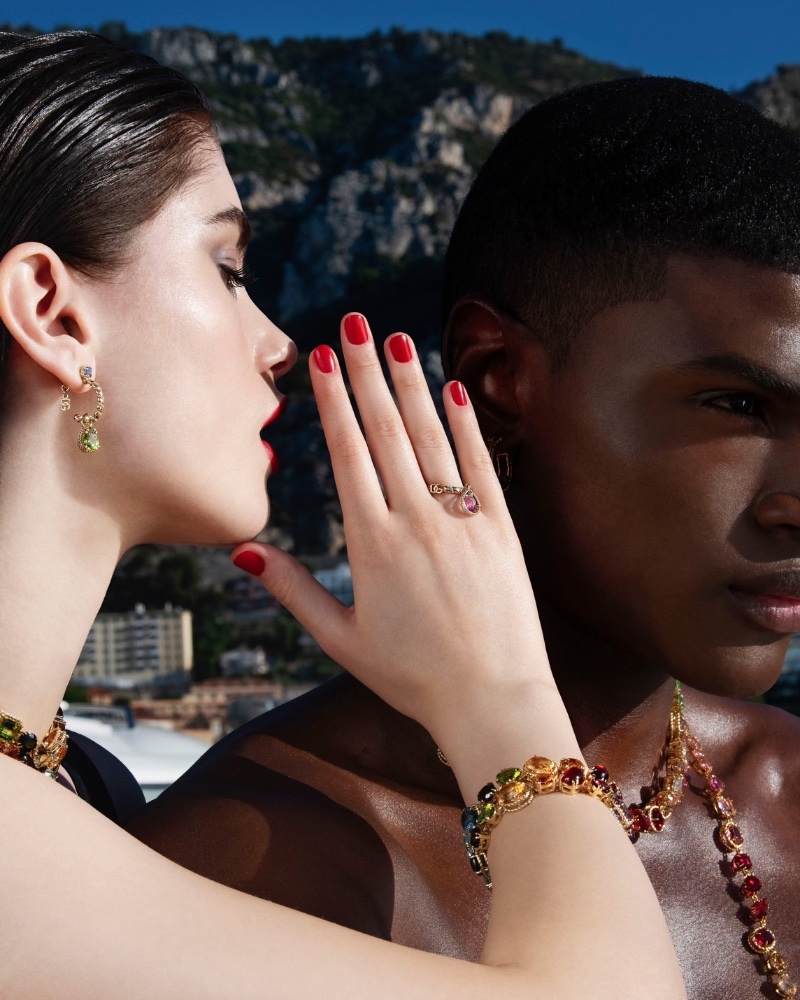 Dolce & Gabbana Fine Jewelry Campaign
The Renaissance-style pieces glimmer in the early sun as Dolce & Gabbana celebrates their legacy through luxury craftsmanship—quite simply breathtaking! Haris Farsarakis produces a brilliant photographic narrative for Dolce & Gabbana's fine jewelry campaign, capturing the model Rafael in all his glory.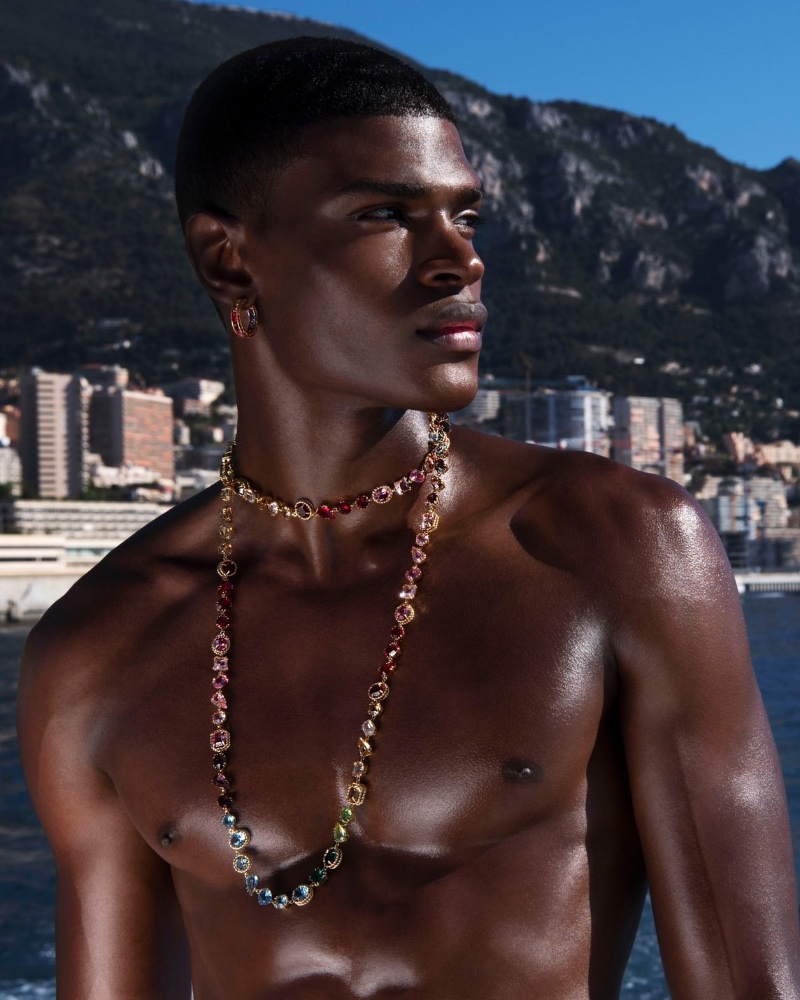 The shots are filled with luxurious jewels sprinkled with topaz, amethyst, citrine quartz, and more. Gaia and Rafael look mesmerizing due to Roman Gasser's masterful artistry in grooming!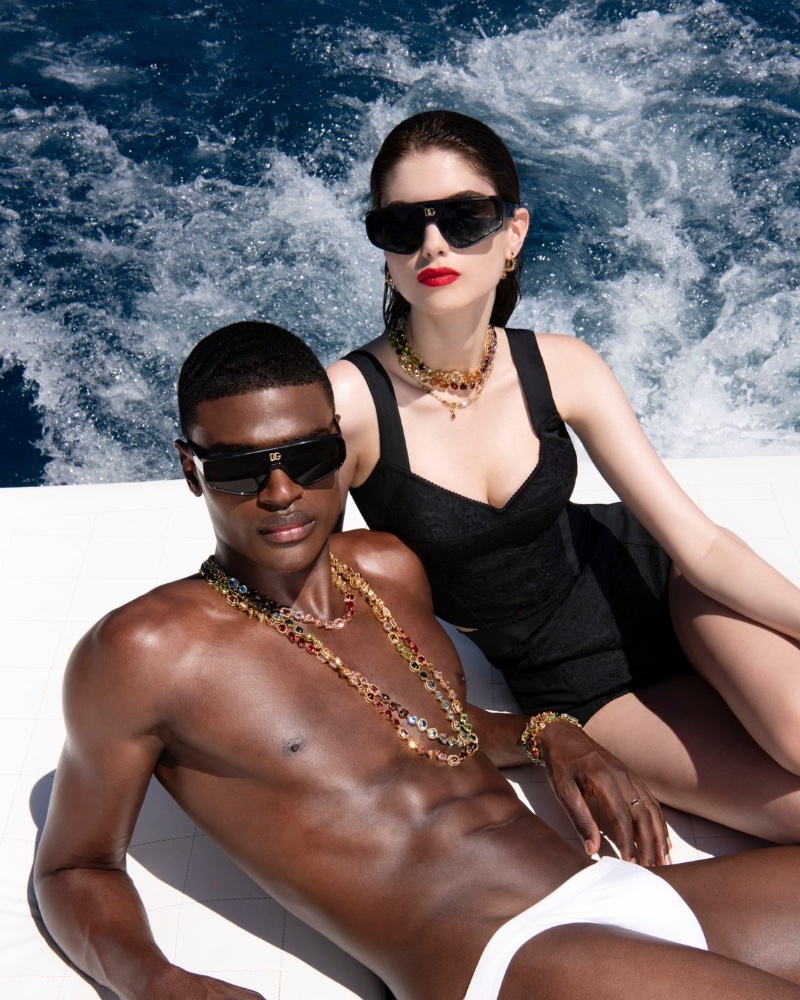 Dolce & Gabbana has been charming us through their fine jewelry campaign for years, and this one is no exception. The brand's Rainbow collection of precious jewels is breathtaking, with stones dripping from the model's bodies as they bask in the sun. It's no wonder that Rafael and Gaia look so mesmerizing.