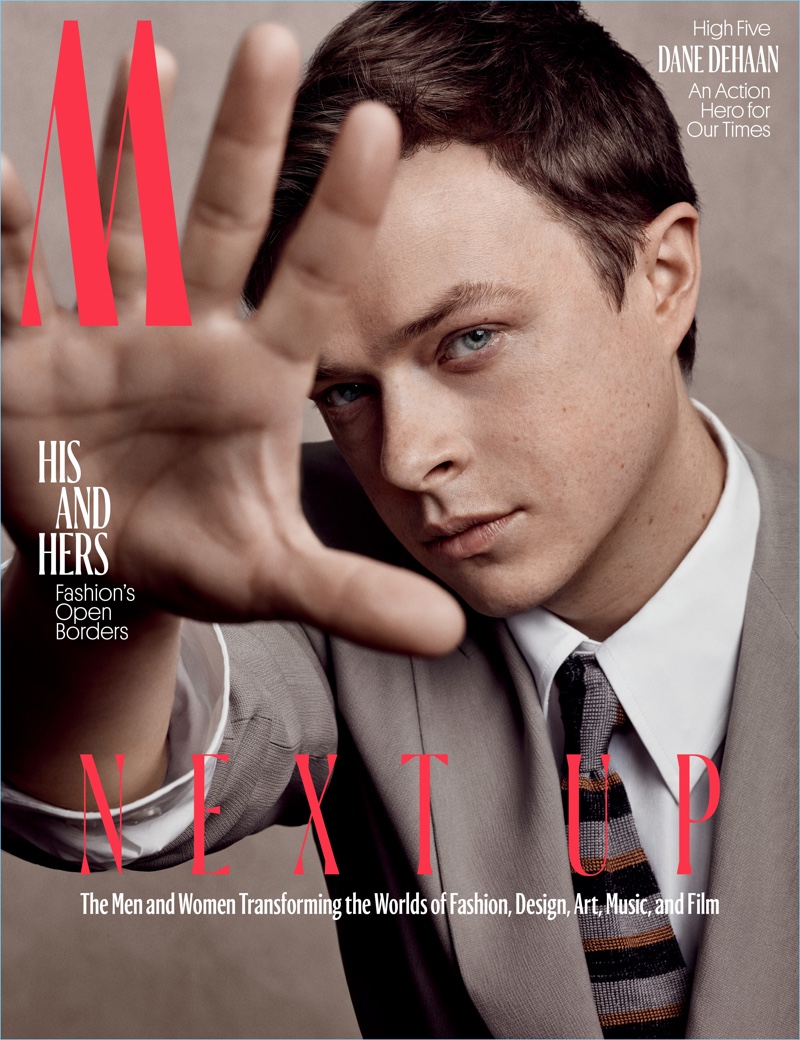 Dane DeHaan is back in the spotlight as he graces the cover of W magazine's April 2017 issue. The star of A Cure for Wellness, DeHaan appears before photographer Craig McDean for the feature. Making a leggy style statement, 31-year-old actor wears shorts styled by Max Pearmain. DeHaan also dons sharp tailoring and fitted dress shirts from brands such as Giorgio Armani and Boglioli.
Related: Dane DeHaan Dons Prada Fashions for British GQ
Entering his thirties, DeHaan reflects on often playing younger characters. The American actor shares, "I've always looked young. I mean, I was carded yesterday. I always have to remember to bring my ID." DeHaan jokes, "If I don't, it can be a huge bummer…I'm happy to report that it has been about a year since I was carded at an R-rated movie. Things are looking better." Read more on WMagazine.com.
Dane DeHaan W Magazine Photo Shoot