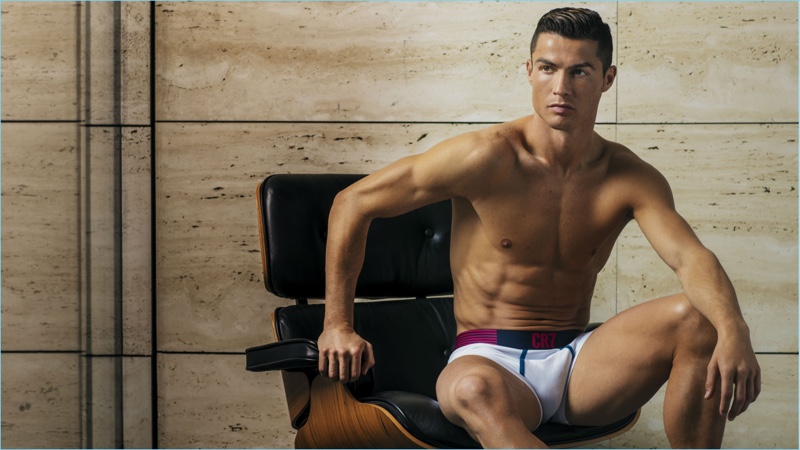 Cristiano Ronaldo shows off his six-pack once more for CR7 Underwear. The Portuguese soccer player fronts the spring-summer 2018 campaign for his underwear label. Ronaldo staged the campaign at home. Underwear is incredibly intimate and I wanted to showcase this collection in the environment that is most intimate for me–so shooting at home felt like the natural choice, says Ronaldo. I love the campaign that we created, I was able to really relax on the shoot and I think you can see that in the photos.
Related: Cristiano Ronaldo & Son Front CR7 Denim Spring '18 Campaign
The soccer icon also discusses this season's designs. I choose different CR7 Underwear styles depending on how I feel each morning, so with each collection, I like to design contrasting patterns and colorways to make sure there's an option for any occasion, explains Ronaldo. The spring-summer 18 CR7 Underwear range includes timeless white silhouettes for a classic look and bold blue and even pinks for when you want to be more adventurous. I love the styles with touches of vibrant color. To me, that is luxury!
Cristiano Ronaldo for CR7 Underwear Spring/Summer 2018 Campaign