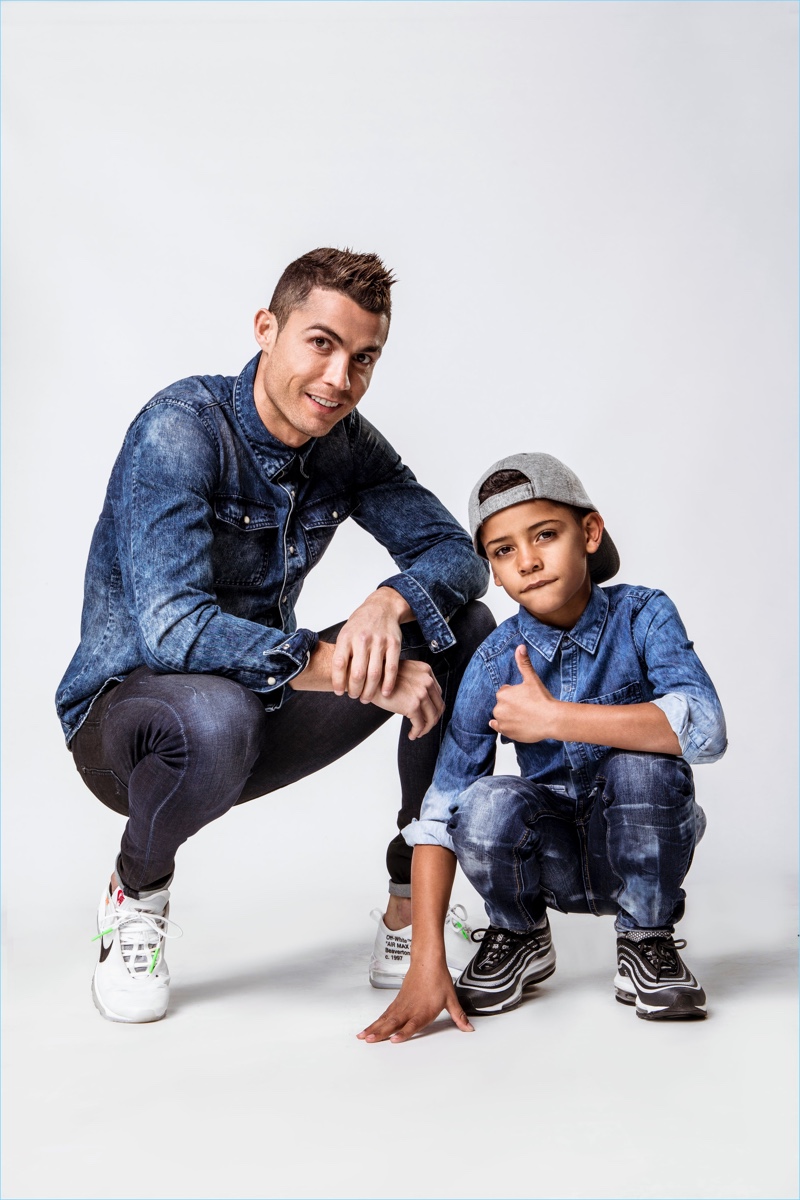 Cristiano Ronaldo shares the spotlight for his latest campaign. The famous soccer player is joined by his son Cristiano Ronaldo Jr. for CR7 Denim's spring-summer 2018 campaign. The outing features a "Mini-Me" collection inspired by Ronaldo's son Jr. The father-son duo charms as they take to the studio for relaxed images. CR7 creative director Zac Venter discusses the brand's denim range for the season.
Related: Cristiano Ronaldo Makes a Camo Statement for CR7 Underwear Campaign
Venter says, For this season, our main focus is on releasing extremely comfortable, fashionable, and well-priced denim jeans into the market, allowing people to move more freely without restrictions. The styling, and look and feel of both the denim and shirt collection is focused on performance, with the technical stretch elements in the fabric enhancing the unrivaled motion and mobility.
The creative director continues, The wash effects for this season have been well balanced between clean minimal finishes with limited laundry effects and then some very deconstructed styles for the brave and fashion forward. Simple yet sophisticated CR7 branded details pull the entire collection together, offering the consumer great value for the money.
CR7 Denim Spring/Summer 2018 Campaign