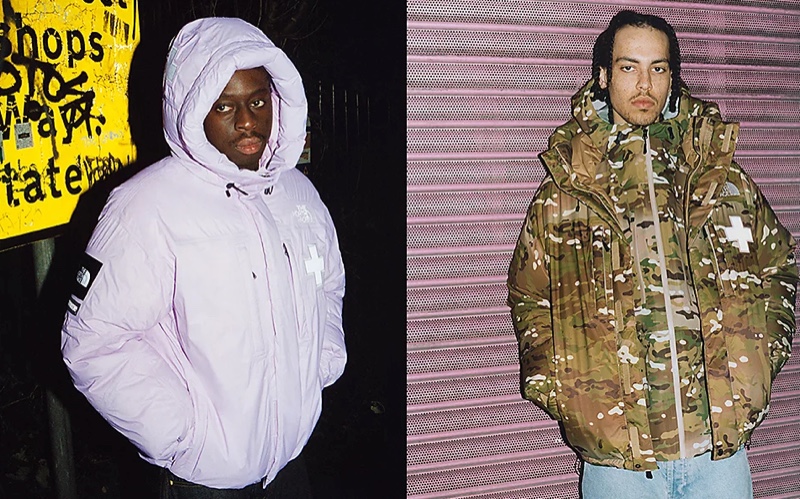 Since its first collaboration in 2007, Supreme has collaborated with The North Face, creating some of streetwear's most coveted pieces. But unlike all the other Supreme collaborations, these collections have become a regular and sought-after fixture on the thriving resell market. This seasonal co-branding also aims to provide high-performance and proficient clothing that is undeterred by snow, rain, and wind.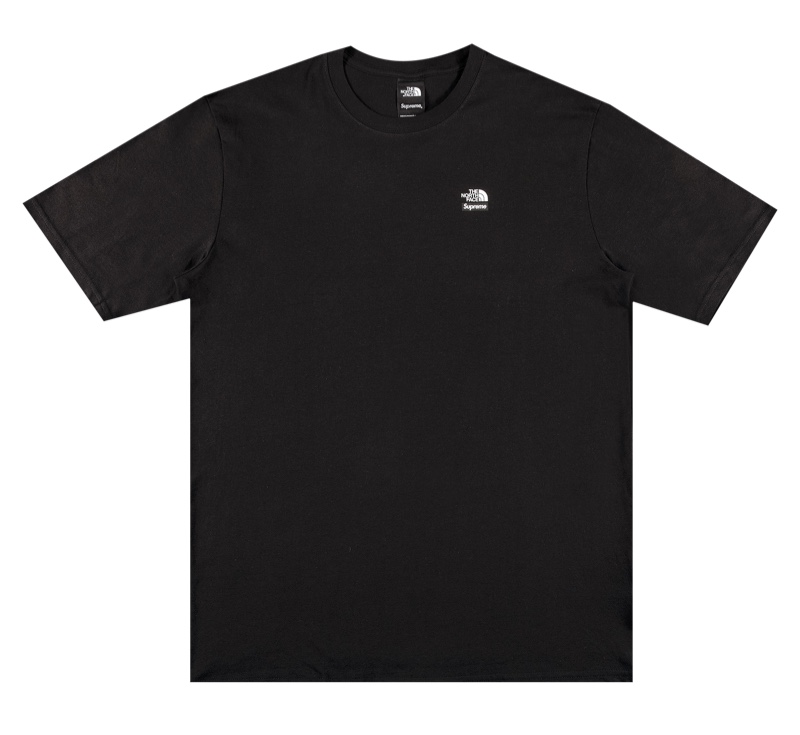 Supreme x The North Face Mountains Tee 'Black'
Released at the peak of the holiday season of 2017, these Mountains Tees have become one of Supreme's most recognizable pieces with The North Face. It features a bright blue graphic of a snowy mountain set against a blue sky at the center of the black tee. This co-branding tee stayed true to the co-branding's history of producing head-turning pieces.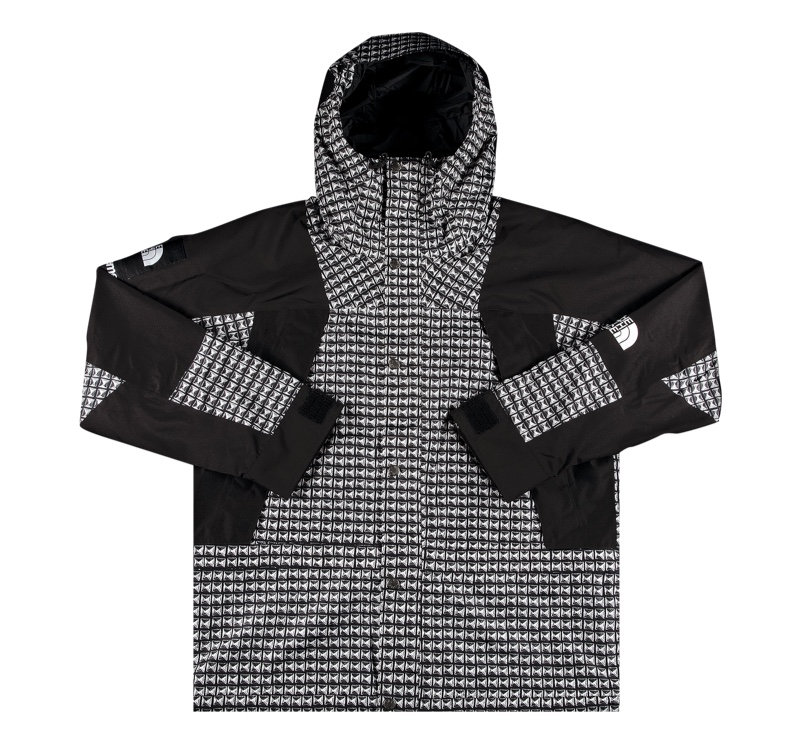 Supreme x The North Face Studded Mountain Light Jacket 'Black'
With an emphasis on The North Face's legacy as a durable outerwear brand, this drop features a 100% polyester composition, a hood, a front button fastening, side pockets, and long sleeves. This one-of-a-kind collaboration gives off streetwear meets mountaineering aesthetics thanks to its vivid colorways and co-branding logos on the jacket sleeve.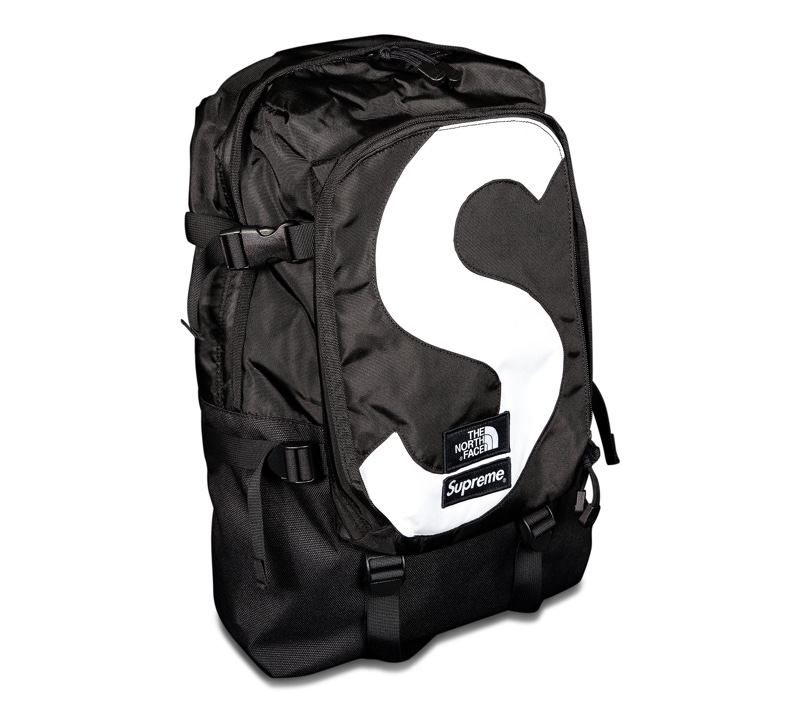 Supreme x The North Face S Logo Expedition Backpack 'Black'
Similar to the suit worn by The Incredibles supervillain, Syndrome, this backpack features a large S logo and some branding elements on the main face. One of the most popular Supreme backpacks, this bag has been praised for its quality and durability in three different colors–black, red, and green. It is also designed with multiple pockets, adding detail to the backpack's functional design and storage spaces.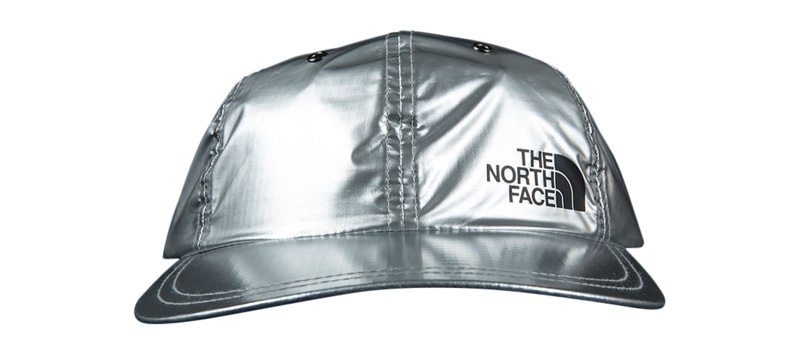 Supreme x The North Face Metallic 6-Panel Cap 'Silver'
For their spring 2018 collection, the partner brands launched their codenamed Metallic collection in contrast to the previously released pieces that utilized a vibrant alpine mountain pattern. The 6-panel cap in this assortment of apparel is designed with a metallic theme across its facades. It can also be used as an outwear staple as it provides maximum defense against external elements thanks to its waterproof material.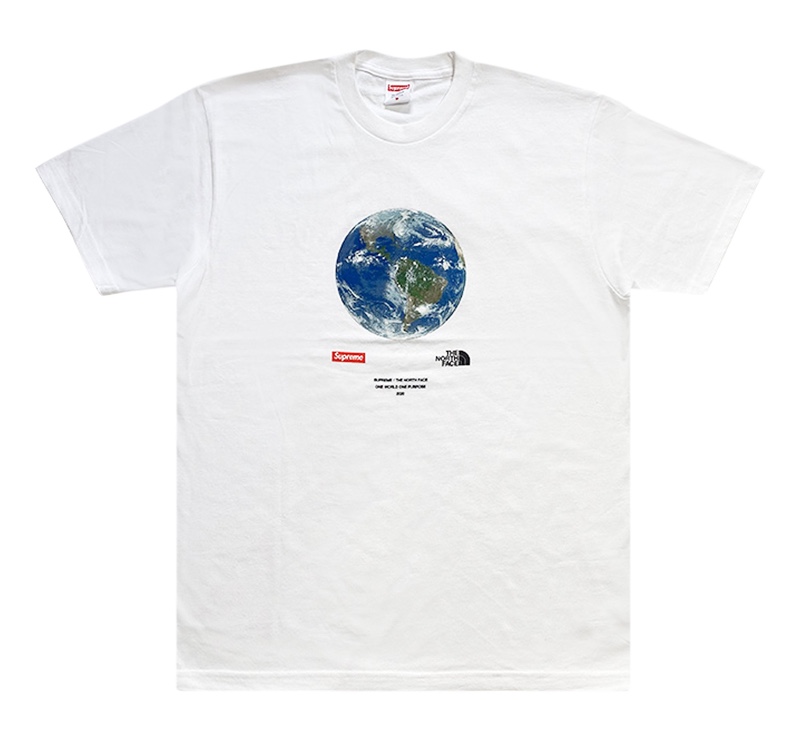 Supreme x The North Face One World Tee 'White'
Featuring an image of the earth as a focal point, this collaboration tee is part of the co-brands spring-summer Week 13 drop in May 2020. What sets the One World tee apart is that 100% of its profits were allocated towards coronavirus relief to support vulnerable communities and provide resources to frontline workers.
Ways to Style Supreme x The North Face
For over a decade, the highlight of every Supreme release that gets people lining up has always been their collaboration with The North Face. Apart from being limited in nature, these pieces have led to resell value significantly high thanks to their eye-catching designs and versatile styles.
As most of these pieces are highly versatile and weather-proof, they can be easily worn in many styles, like a good pair of baggy jeans or sweatpants for a relaxed look. These functional easy-going urban pieces are best worn daily if you're more inclined to streetwear outfits that shy away from mainstream fashion. Shop additional Supreme x North Face apparel at GOAT.