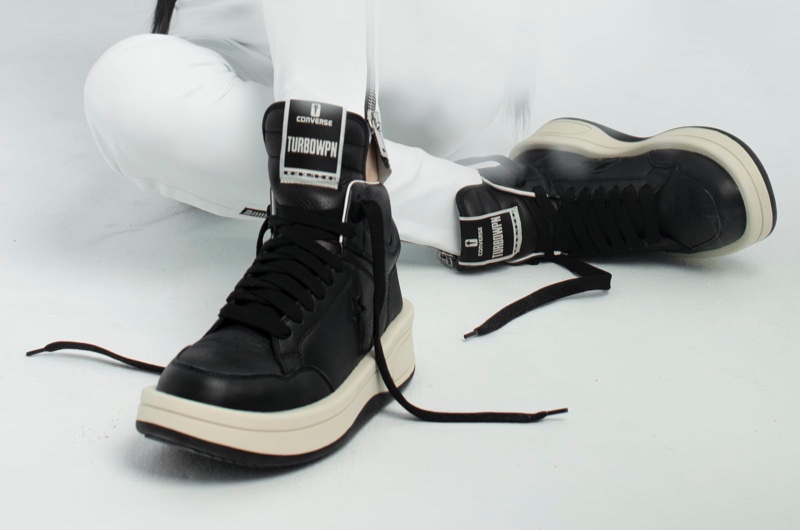 After decades of being at the forefront of fashion, the dark lord Rick Owens was invited to put his "glunge" (glamour and grunge) touch on the Converse shoe collections. The beauty of this collaboration lies in between the worlds of Converse's in-house designs and mainline Rick Owens—which were seamlessly translated into footwear.
Related: COMPLETE GUIDE TO RICK OWENS X ADIDAS COLLABORATION
We will explore three of Rick Owens' darkly glamorous designs in collaboration with Converse, from elongated tongues to toe caps. Be sure to read until the very end because we have also shared some helpful tips on how you can style your favorite pair of Rick Owens x Converse sneakers.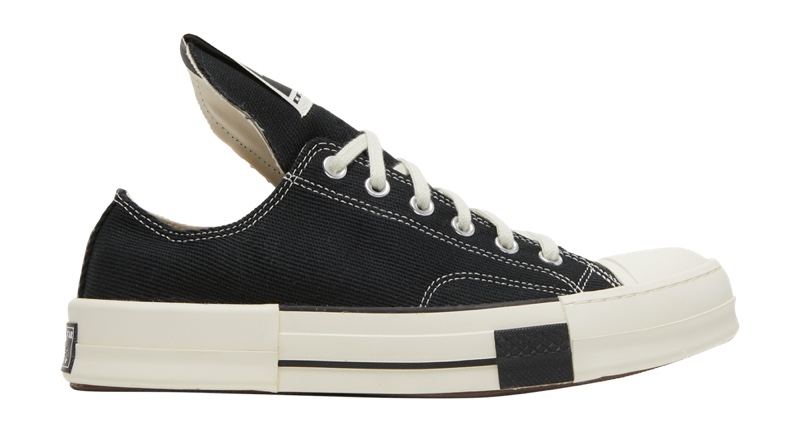 Rick Owens x DRKSHDW DRKSTAR Chuck 70 Low 'Black'
Reimagined through the eyes of Rick Owens, this DRKSHDW DRKSTAR Chuck 70 collaboration has elevated the shoe company's brand and made it a must-have pair among fashion elites. The avant-garde design is prevalent in the sneaker's monochromatic colorway and super-tall tongue.
This showcases Owens' unique and distinctive fashion world while still keeping the sneakers wearable for daily use. Additional detailing comes in elevated shoe segments, badge branding, fine stitchings, and printed insoles to bring a contemporary luxury design while maintaining a distinct modern minimalism look.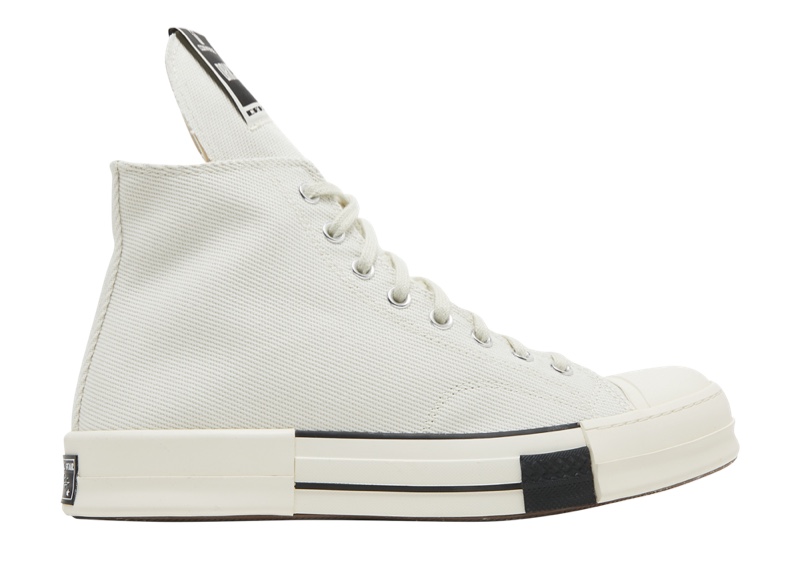 Rick Owens x DRKSHDW DRKSTAR Chuck 70 High 'Erget'
Rick Owens has unveiled another head-turning sneaker with the DRKSHDW DRKSTAR Chuck 70 High. The Paris-based designer's unmistakable aesthetic take on the Chuck 70 has pushed boundaries and thrown out all the traditional approaches when it comes to footwear.
Boasting Converse's timeless Chuck 70 model, Owens flaunted his minimalist color palette to bring this solid piece of footwear to life. Complementing the DRKSTAR collection are matching backpacks with two loop-size pockets and caps marked with their iconic logo. This gained significant traction among people who desire contemporary luxury aesthetics and Owens' signature minimalist craft.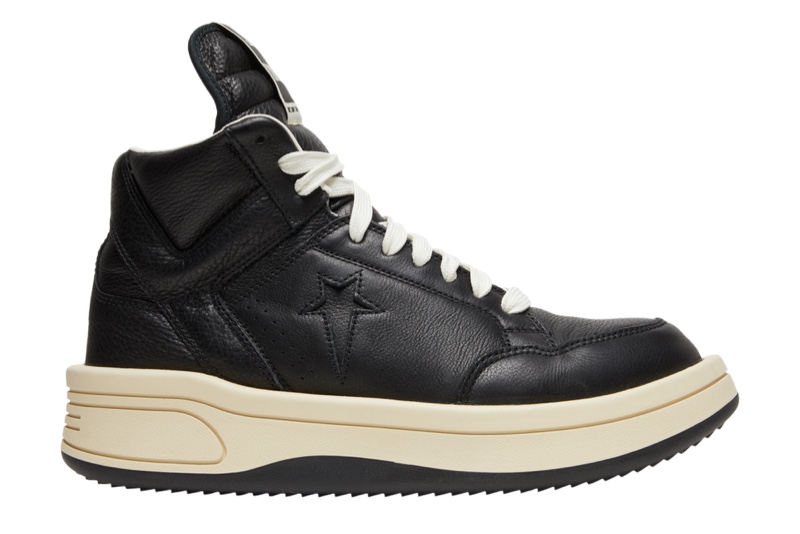 Rick Owens x TURBOWPN Mid 'Black Cloud Cream'
Despite dominating shows each fashion week, Owens' vision knows no bounds as it continues to bring fresh ideas, which was prevalent in the TURBOWPN collection of Converse. As one of the most radical and innovative designers in the contemporary fashion industry, his TURBOWPN Mid release was highly praised globally by fashion connoisseurs.
This updated take on the '80s classic also offered a one-of-a-kind accent on the one-star iconography branding and premium woven label. As with most Rick Owens x Converse models, this sneaker comes in a black cloud cream colorway with a distorted design that breaks conventions and foregoes traditional structures.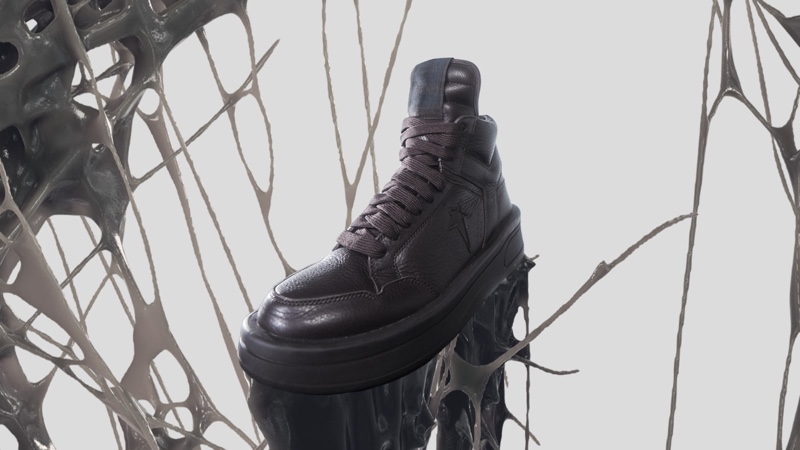 How to Style Rick Owens x Converse Shoes
While most of Owens' original designs were catered toward more experimental fashion enthusiasts, his commercially successful works with Converse brought together elements of high fashion and streetwear into one. One of the sleek and elegant ways to wear Owens' streetwear-oriented staples is to pair them with abstract and conceptual garments.
A low-rise bootcut jeans can do the trick in adding a high fashion punk look while pairing it with shorts allows its elongated tongue to shine and make your legs appear longer. These pairs of shoes are also highly durable and are made to last for years in your wardrobe. Shop additional Rick Owens x Converse sneakers at GOAT.