The Rick Owens x adidas partnership, which debuted in 2013, was a massive hit after the initial run of their highly sought-after sneaker models. Their debut collection was released in June 2013 and ran for several seasons when they saw its potential. Some of the sneakers in this collection were reinterpretations of previous adidas models, while others were original designs that stayed faithful to Rick Owens' hallmark look: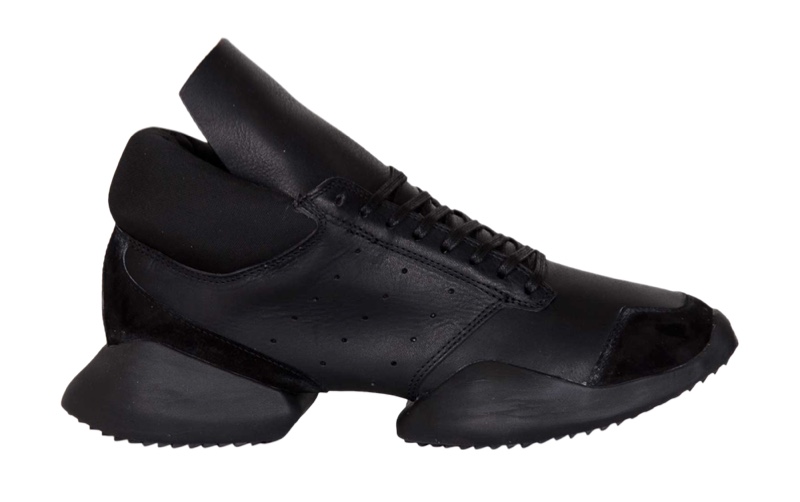 Rick Owens Runner 'Black'
Rick Owens' neck-snapping adidas runner release first appeared on the runway during the spring-summer 2014 season. Owens introduced premium materials carried over by a single color palette for a luxury designer sense. This is consistent with Owens' overall grayscale and monochromatic color scheme, which embodies extreme minimalism in its design.
Rick Owens x Tech Runner
Owens produced footwear that embodies the fundamental concepts of his previous collaborations with the three stripes through the Tech Runner line while reconceptualizing and innovating features of earlier releases by combining the polygonal designed and pronounced sole of the Tech Runner. Tech Runner is one of the most sought-after things to emerge from the collaboration, thanks to its eye-catching key elements and contrasting synthetic heel patch.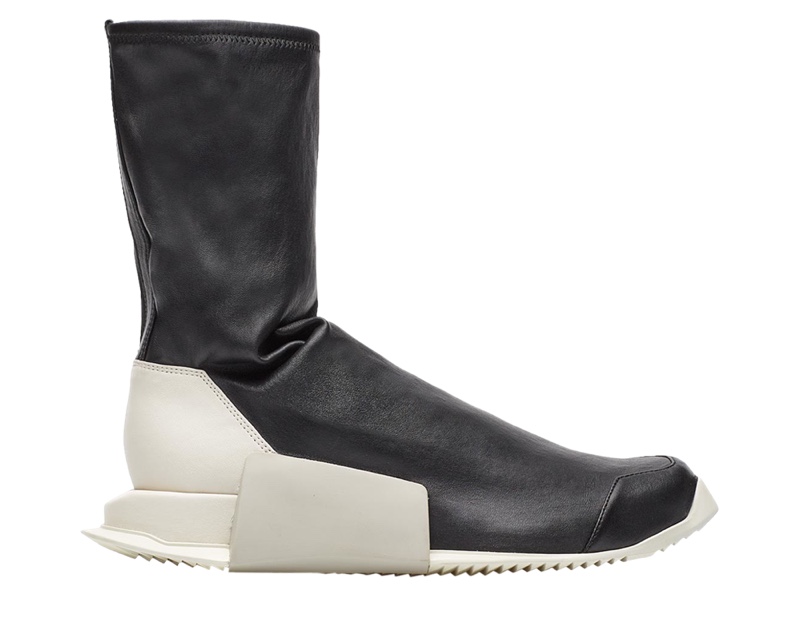 Rick Owens x Level Runner High 'Black Milk'
Rick Owens returned with his game-changing and premium line silhouettes for the 2017 spring-summer season with the Level Runner collection. These versions, available in pristine white and deep black, are inspired by the design cues of the prized Runner line and have Owens' unique flair written all over them. Aside from its eye-catching style, the Level Runner series incorporates the innovative performance technology of adidas Boost.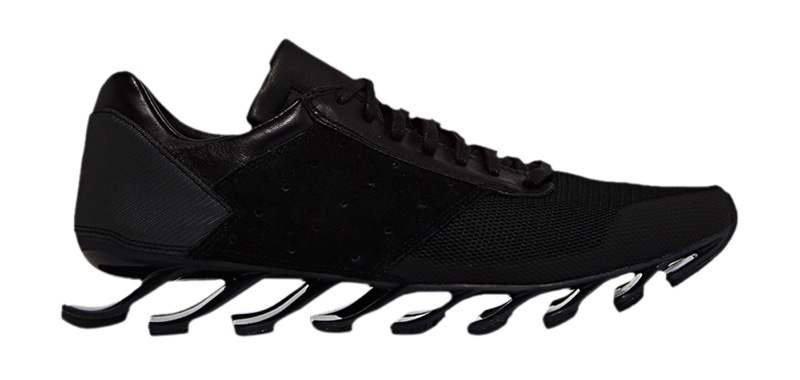 Rick Owens x Springblade Low 'Triple Black'
With his Springblade collection, Owens delivered the sneaker industry another distinctive and fascinating silhouette in 2015. The sneaker is also built with sixteen blades compressed under the bodyweight to force the body higher while walking and running at high speeds. Unlike other foam-based running shoes, Owens' molded piece of contoured foam was specially engineered to feel unique and comfortable.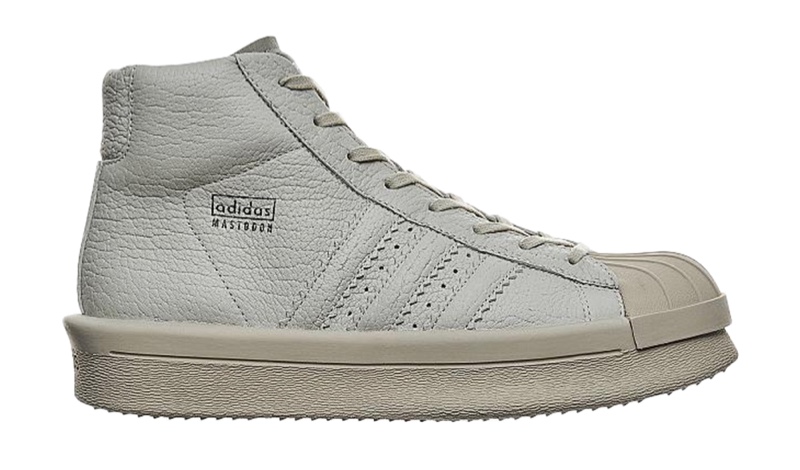 Rick Owens Mastodon Pro
Adidas and Rick Owens' long-standing collaboration resulted in another sneaker masterpiece known as the Mastodon Pro. It is embellished with a decorative frill and has a chic gothic aesthetic that is honed by the key aspects of its soles and fabrications. Given that a mastodon is one of the largest ice-age animals, it's an appropriate moniker for these bulky and heavy-duty sneakers.
Rick Owens x adidas Collaboration
Rick Owens, known as the dark lord of fashion, has pushed the boundaries of what sneakers should look like with his futuristic-goth-ninja designs. Its aesthetic minimalism and cushioning technologies have made these high-fashion shoes ideal for everyday wear. These shoes are best worn with long and extremely wide pants, as seen on the WALRUS runway.
If you like a gothic look, pair these sneakers with loose-fitting drop crotch shorts. While Rick Owens and adidas' collaboration has long ended, you can still find covetable pieces on the secondary market. Shop additional Rick Owens x adidas sneakers at GOAT.