Take a moment and picture the fashion landscape of the 1990s. Its simplicity, its clean lines, its minimalism. French brand AMI, renowned for its eloquent and sensible approach to fashion, has channeled this nostalgic influence into its spring-summer 2024 collection for men.
Fashion, like any other art, must evolve. And AMI recognizes this. They've crafted their clothes with an eye on reality, on real-world use. The garments and accessories in the collection aren't just showpieces; they're meant to be worn, enjoyed, and lived in. They're designed to allow mixing-and-matching, to make the most out of your wardrobe. The spring-summer collection underscores this philosophy.
Picture this: a raw, industrial space—the Tennis Club de Paris. Here, the stage was set for the collection unveiling, with the seasoned actor, Vincent Cassel, stepping into a new role to open the runway show. His charismatic presence underscored the deliberate choice of the setting, echoing the collection's spirit of simplicity, sobriety, and elegance.
AMI Paris Spring/Summer 2024 Collection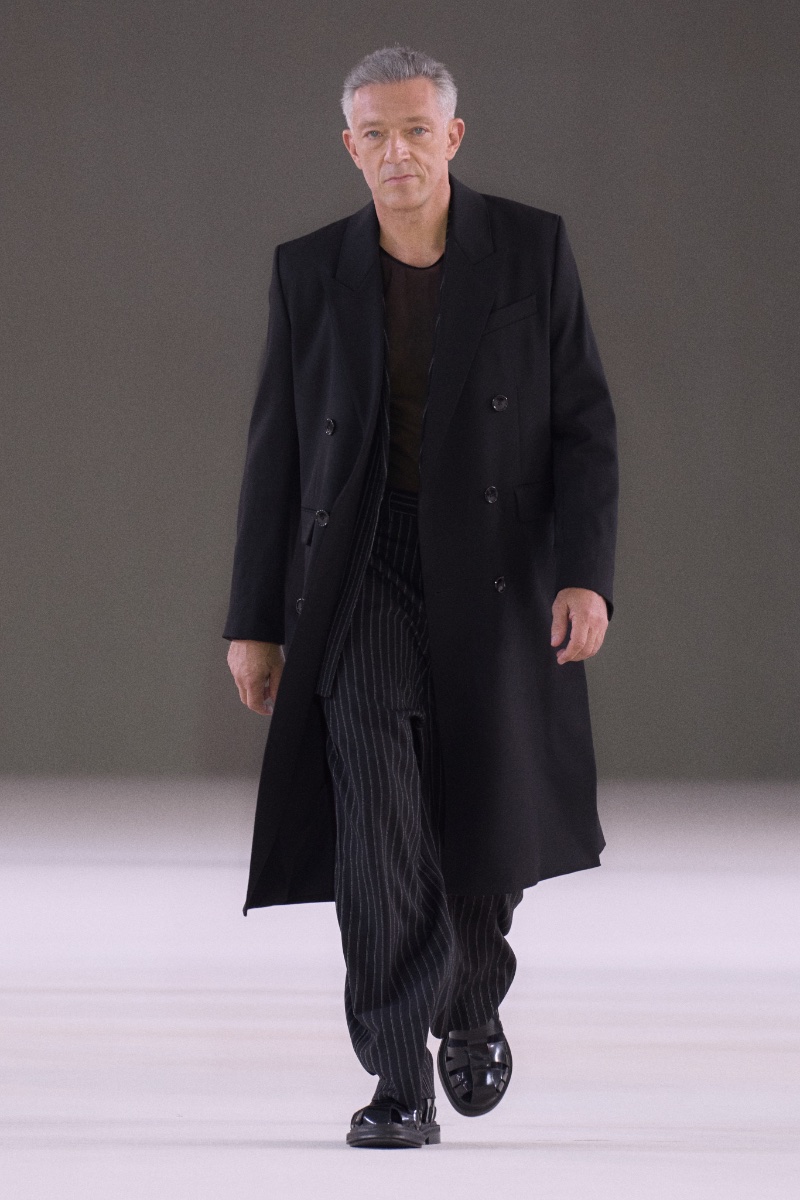 This synergy was no coincidence, an intentional and masterful decision made by AMI's founder and creative director, Alexandre Mattiussi. The collection itself is a tribute to minimalism. The long trench coats and double-breasted jackets lend an air of refined elegance.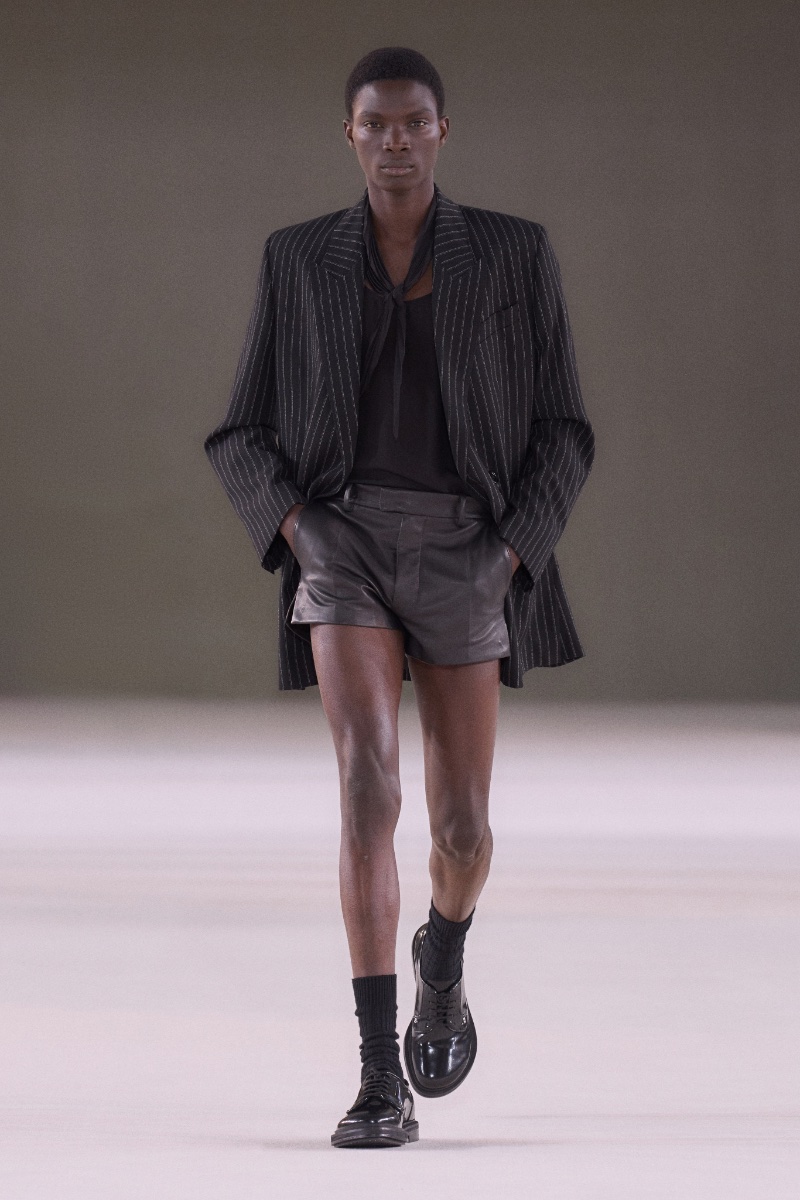 Pleated trousers and pinstripe suiting bring in a note of timeless sophistication, while the leather shorts with short inseams and light denim wash bootcut jeans inject a playful, modern touch. The voluminous tailoring showcased alongside slouchy henley tanks and point collar shirts exemplifies a comfortable, relaxed silhouette.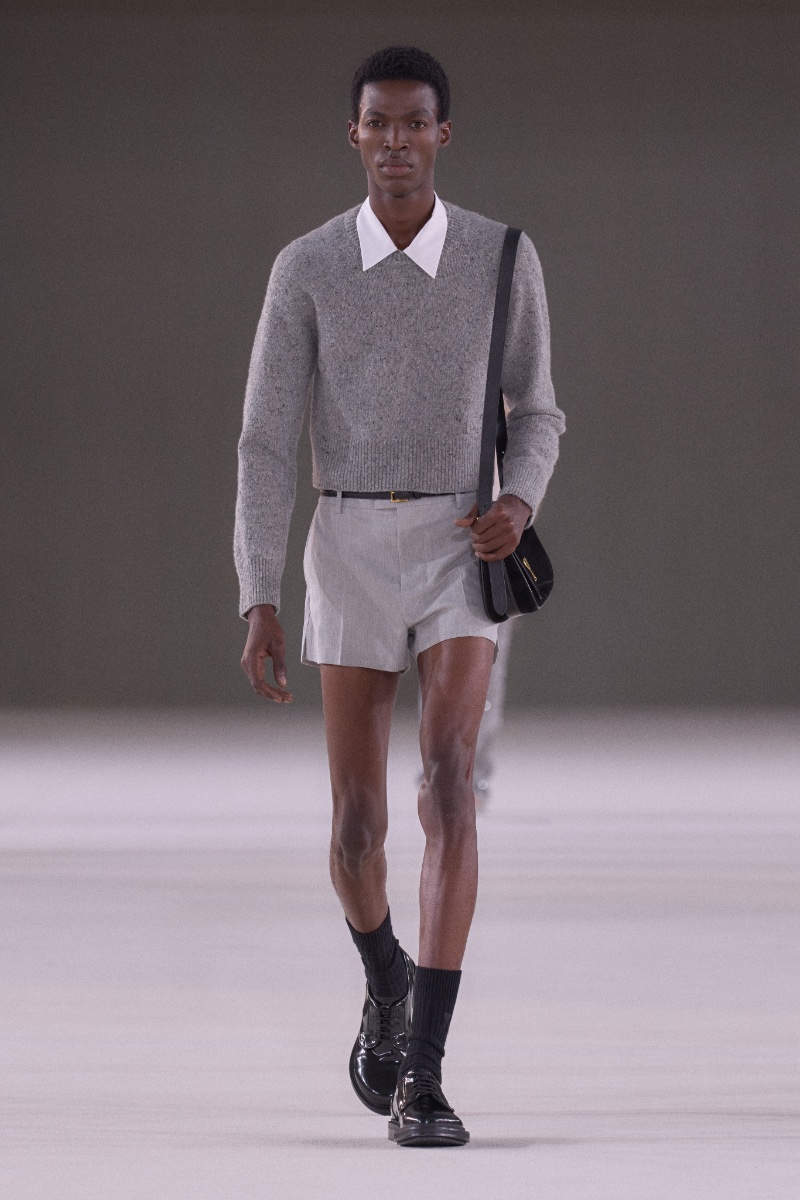 The shrunken sweaters and skinny scarves are great examples of subtle, fashion-forward thinking. Meanwhile, the sequined tops and pants add a touch of glamour, promising to make you shine in the crowd.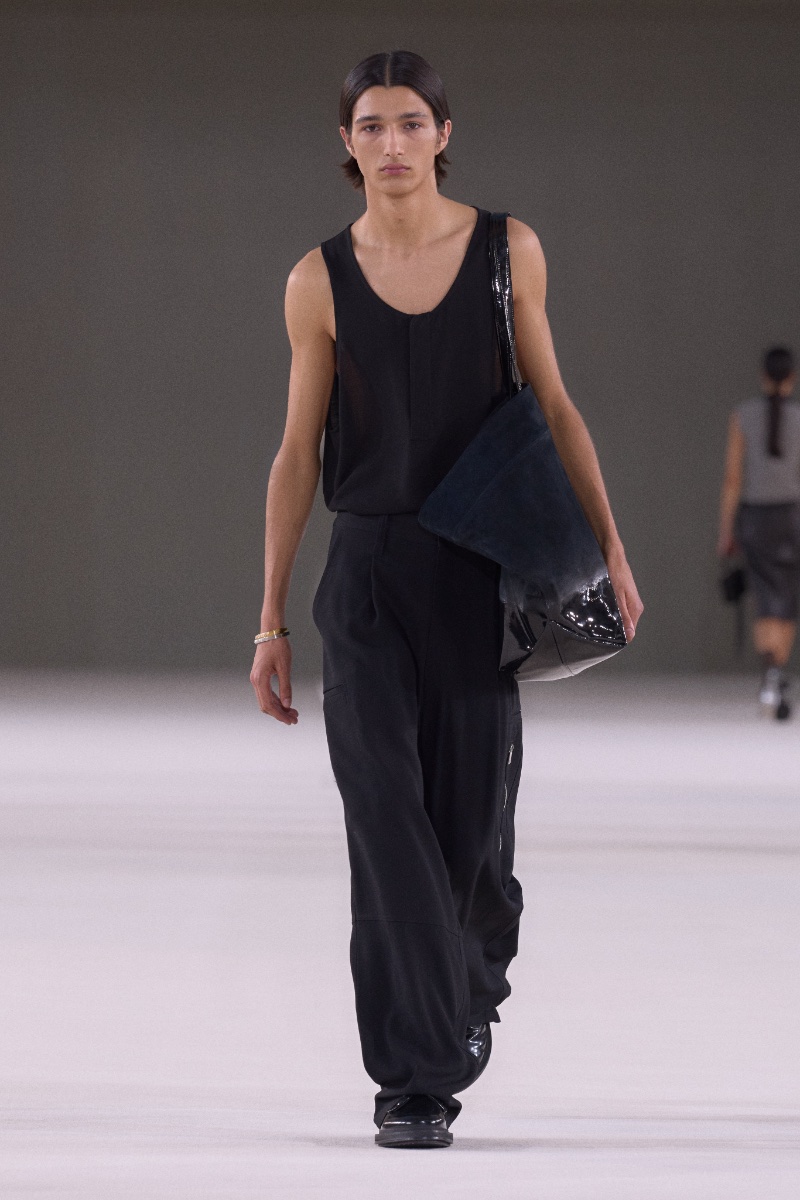 The spring-summer 2024 collection by AMI is all about paring down the excess and focusing on the essentials. It's about the joy of dressing, the love of fashion, and the celebration of personal style. And if that's not an exciting future for fashion, we don't know what is.