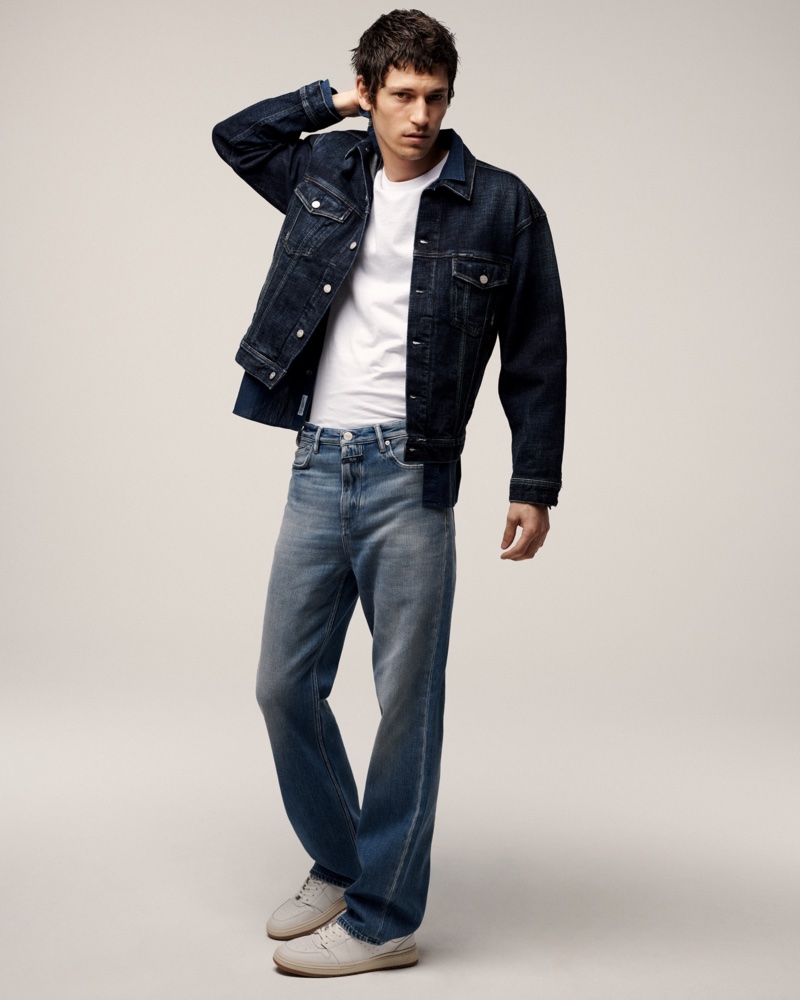 In Closed's most recent advertising campaign, high-quality denim takes center stage. For its fall 2022 denim collection, the clothing label enlists model Justin Eric Martin as its star. Denim jeans in a range of washes and fits, from slim and regular to relaxed, appear in the spotlight. In addition, Closed provides environmentally friendly denim with its "A Better Blue" collection. This denim has sustainable materials, mild dyeing procedures, and low-impact washing techniques.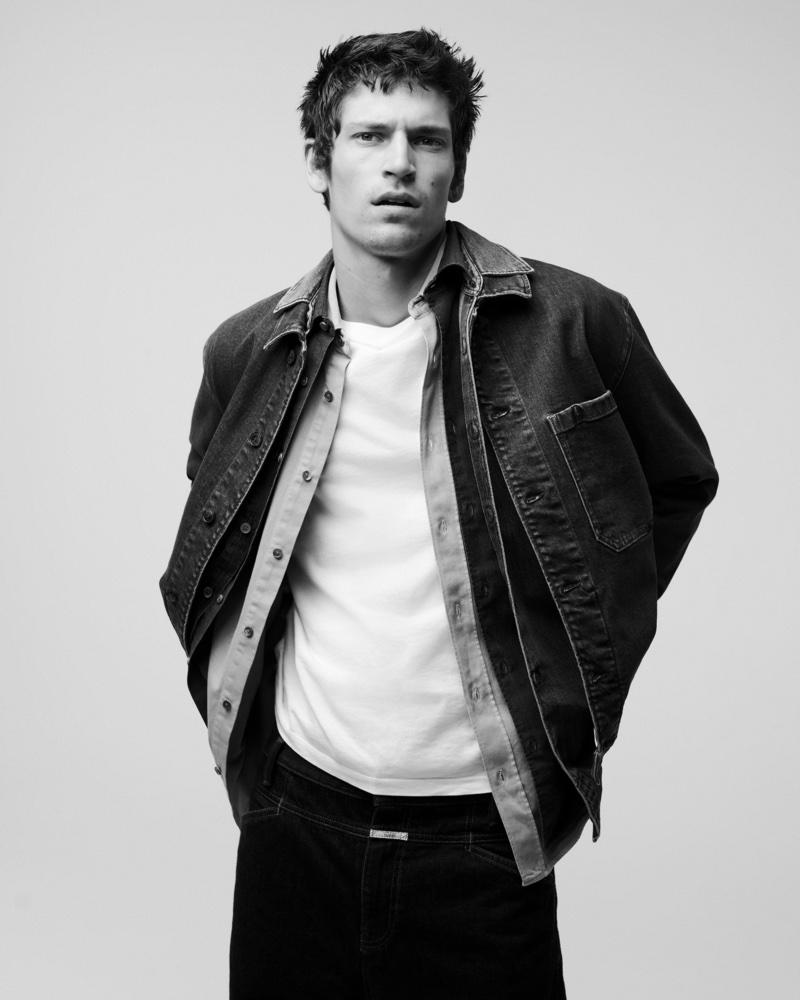 Closed Fall/Winter 2022 Denim Campaign
The fall 2022 Closed denim ad features photography by Alex Nataf with model Justin Eric Martin. In the advertisement, Justin couples up with Luna Bijl for his-and-her denim looks. Studio photographs of the models emphasize the ageless quality and uncomplicated nature of denim.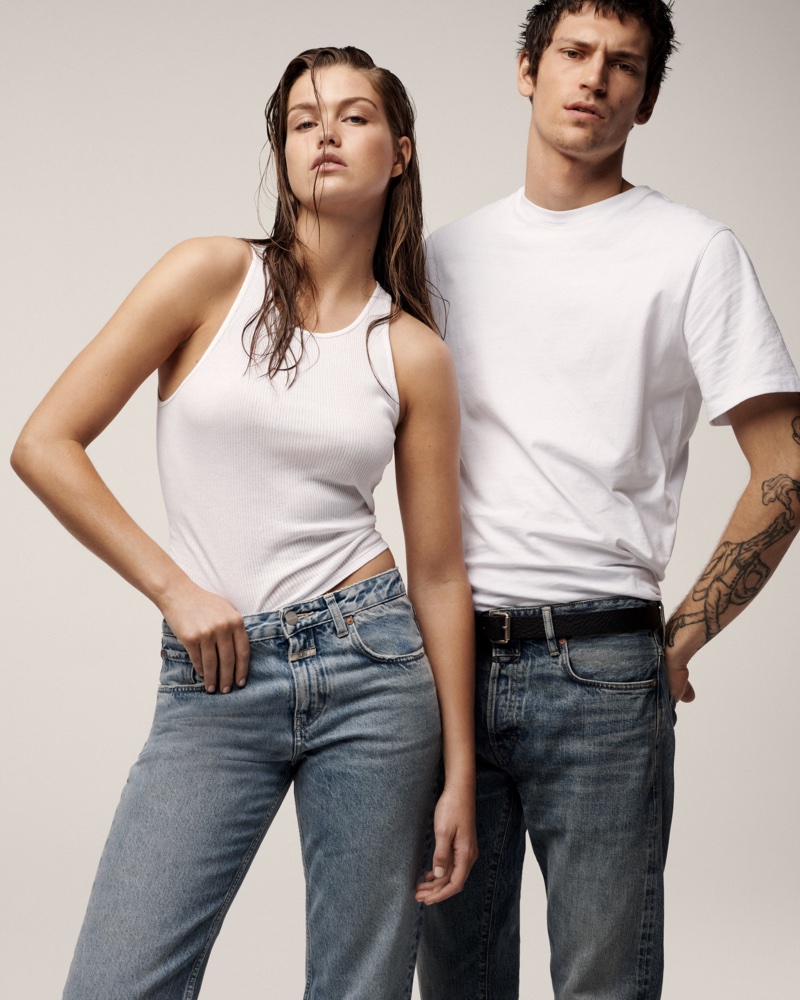 Justin Eric Martin is returning to basics for his role as the face of the fall 2022 denim ad for Closed men. After appearing in an editorial for L'Officiel Hommes Italia and starring in the Bad Boy fragrance campaign for Carolina Herrera, the fashion model is back in the spotlight. This time, Justin is a source of inspiration for Closed denim wardrobe essentials, including jean jackets, denim shirts, and jeans made in Italy, among other items.