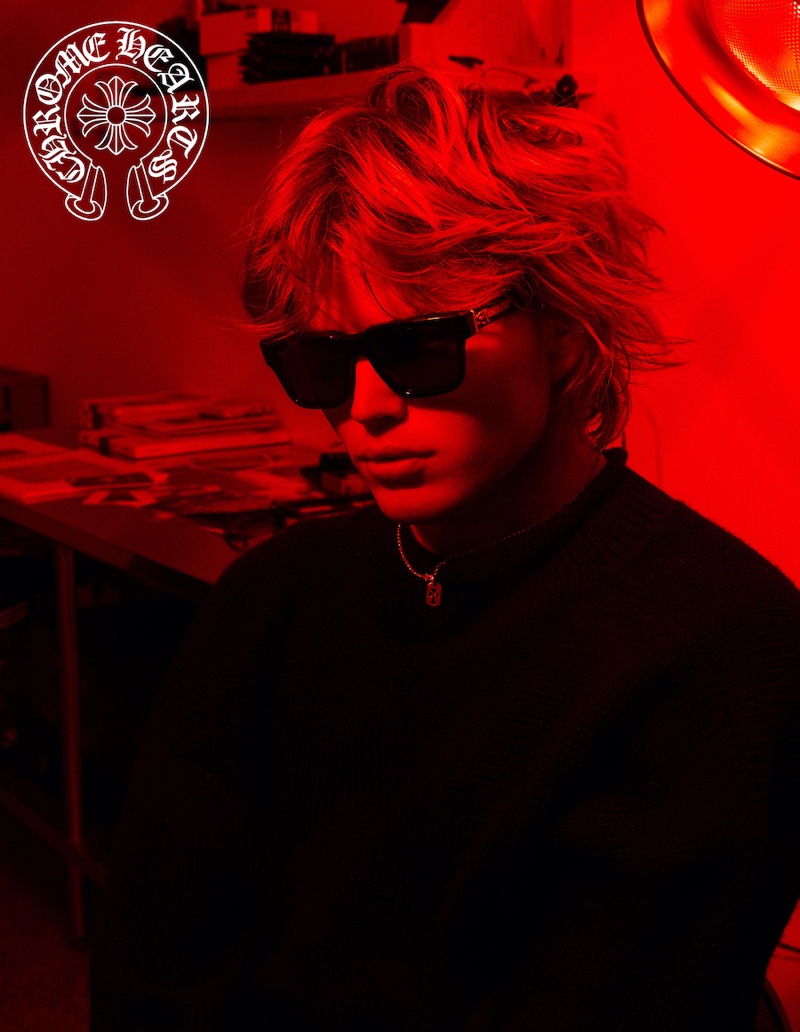 Chrome Hearts' fall-winter 2020 collection is cast in a new and original light for the brand's latest campaign. Photographer Laurie Lynn Stark invites us into her studio as the season develops with an exciting change of pace. A mysterious red light makes for a dramatic statement as models Jordan Barrett, Paris Brosnan, and Stella Maxwell take the lead. The trio showcases Chrome Hearts' covetable lineup of modern accessories.
Related: Jordan Rocks Off-Duty Style as Justin Bieber for British GQ
Chrome Hearts Fall/Winter 2020 Campaign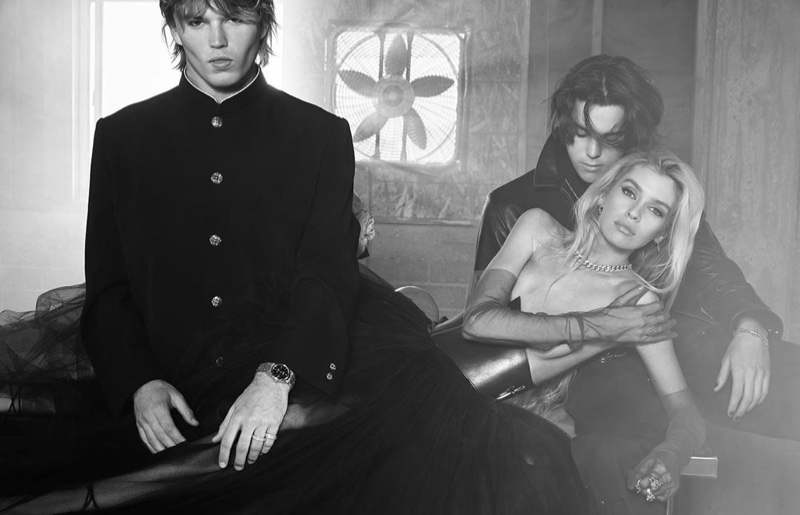 This fall collection doesn't stray far from the brand image we know and love, bringing us staples such as jewelry and eyewear that are reminiscent to those that Chrome Hearts is known to produce. The gothic style of the season matches perfectly with the edgy aesthetic of the photoshoot, which also features pictures taken in a fragrance lab with the iconic +22+ logo written noticeably on the cabinet. Motifs and fetishes such as the fleur-de-lis, crosses, and daggers feature heavily in Chrome Hearts' range as well.