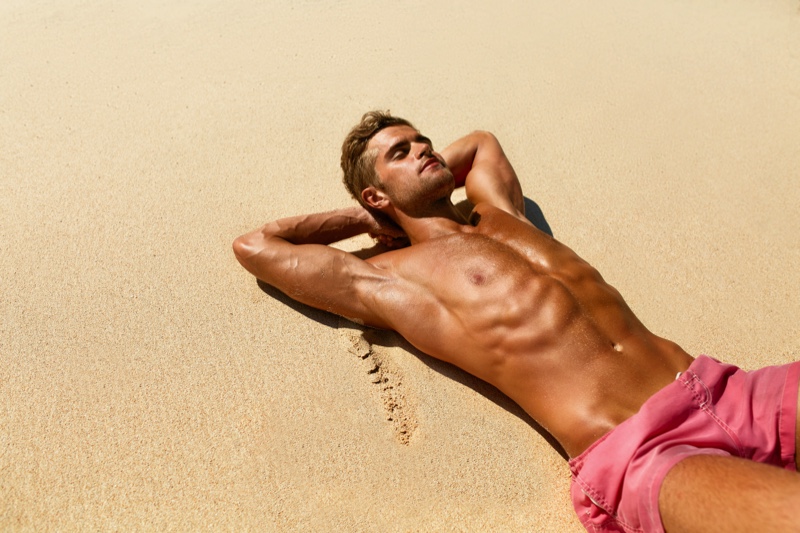 Beautifully tanned skin is still the stuff social media posts and top-selling publications are made of, but is it possible to tan safely? Skin cancer and other health organizations have long stressed that the amount of sun necessary to change your skin to a tan hue also increases your chance of developing skin cancer. However, you can certainly reduce your chances of skin and eye damage by taking it slowly and spending a designated time under the sun, avoiding tanning during peak hours.
Understanding the Different Types of UV Rays
The two types of rays that can cause our skin to burn are UVA and UVB rays. The latter is the main culprit. It has an enormous effect on the skin between 10 am and 3 pm in the summer months and if you are near reflective surfaces (such as water, sand, and snow).
UVA rays always have the same intensity. They are less likely to cause a burn and also reflect off water, sand, and snow. To protect yourself against their harmful effects, consider a mineral-based sunblock based on physical blocking agents such as zinc oxide or titanium oxide. Instead of chemical sunscreens, they reflect light off the skin, absorbing and altering the rays.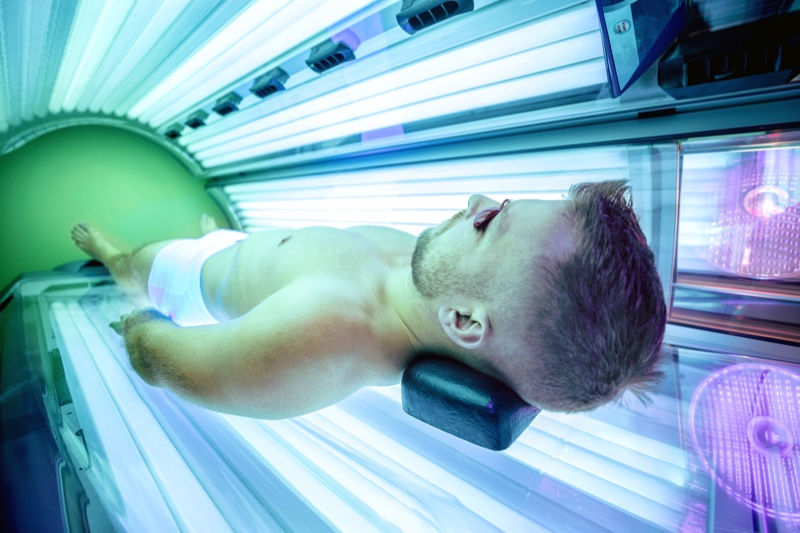 Are Tanning Beds Safe?
When you visit a tanning salon, the machine you lie in tans your skin by emitting UVA rays. The latter may not burn skin, but they are deep penetrating. They can delve deep into the dermis, damaging collagen and DNA, disrupting the skin's delicate enzyme systems, and causing collagen fibers (the building blocks of skin) to bundle up.
As noted by skincancer.org, "Both UVA and UVB, however, penetrate the atmosphere and play an important role in conditions such as premature skin aging, eye damage (including cataracts), and skin cancers. They also suppress the immune system, reducing your ability to fight off these and other maladies."
Therefore, tanning beds are not the solution. Those wishing to tan safely will need to choose between tanning sprays and creams or very slow natural exposure to the sun.
What About Fake Tans?
One way to avoid skin cancer yet sport a beautiful tan is fake tans. Many commercial tanners contain an ingredient called DHA: a simple sugar that interacts with arginine in your skin to brown skin. If you are allergic to DHA, take heart; DHA-free versions are also available. They contain ingredients such as raspberry-based sugar oil, which have a similar effect to DHA on your skin color.
Is a Natural Tan Out of the Question?
One of the most important things you can track is how your skin reacts to natural tanning. Some experts feel that you can tan safely if you use a tan activator or accelerator. These products contain melanin and are applied two to three weeks before your holiday.
Tan activators and accelerators stimulate melanin production, meaning you can use a higher SPF and spend less time in the sun, gradually building up a tan. Avoid the sun during peak hours and spend no more than half an hour sunbathing. Protect your scalp with a cap and wear light, breathable clothing, and sunglasses.
In a recent study published in the journal Cell Reports, Dr. David Fisher et al. found that combining a skin darkening product and sunscreen is arguably the best way to protect against skin cancer. If you wish to sport a golden or tanned look, make sure to do so responsibly. Use an artificial tanner, exfoliating your skin first and moisturizing it to ensure smooth application.
Please speak to your dermatologist about the best skin darkening product (or tanning accelerator) and combine it with a sunscreen that adequately protects your skin type.